Back in May, Hamdah Salam, an Israeli-Arab man who had no criminal past, was murdered in front of his family's home in Acre at the age of 30, and the investigation into his death has yet to make any progress.
Salam was a physical education teacher at a school in Nahariya. "He had a good relationship with everyone," his mother, Burhan, recounted. "Everyone liked him; he never thought of harming anyone, he was always helping and sacrificing himself for others."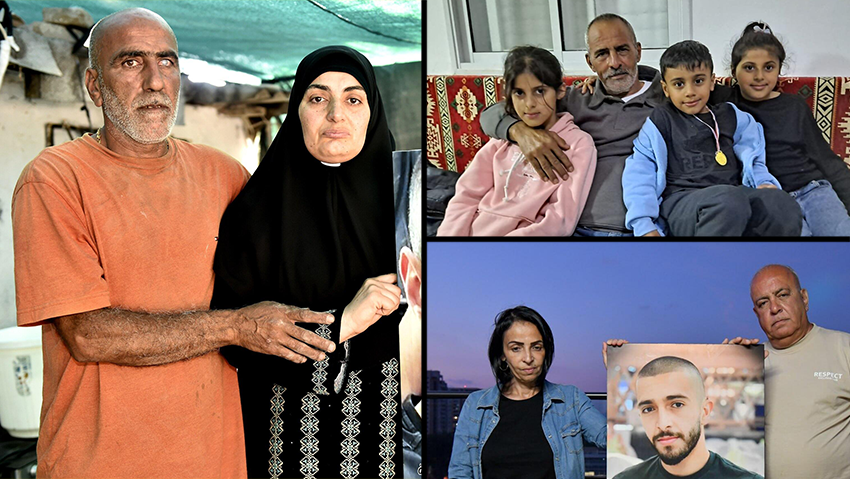 "Since the incident, we haven't seen any progress," his mother said. "The police came to the house and asked me questions instead of searching for the killer." The Salam family and many others are angry: Out of 91 murder cases in the Arab society since the beginning of 2023, only nine indictments have been filed so far.
"My son had a close friend who was murdered due to conflict between families. He wrote good things about his friend on Facebook, talking about how close they were. It seems his words didn't bother the people who decided to kill him," Salam's mother says.
"He didn't threaten or curse at anyone; he only wanted to express his love for his murdered friend. My son wasn't involved in any conflict at all." Burhan added, "It's a shame that we've reached such a high level of crime. Almost none of the cases are solved, it's disappointing and makes me think that my son's case will never be concluded."
Even though security cameras recorded Hashem Rajaei's murder, being shot near his home in Jaffa a month ago by an assassin, no suspects have been arrested yet. "My son is known as an upstanding person, he never harmed anyone," his father Hamedi said.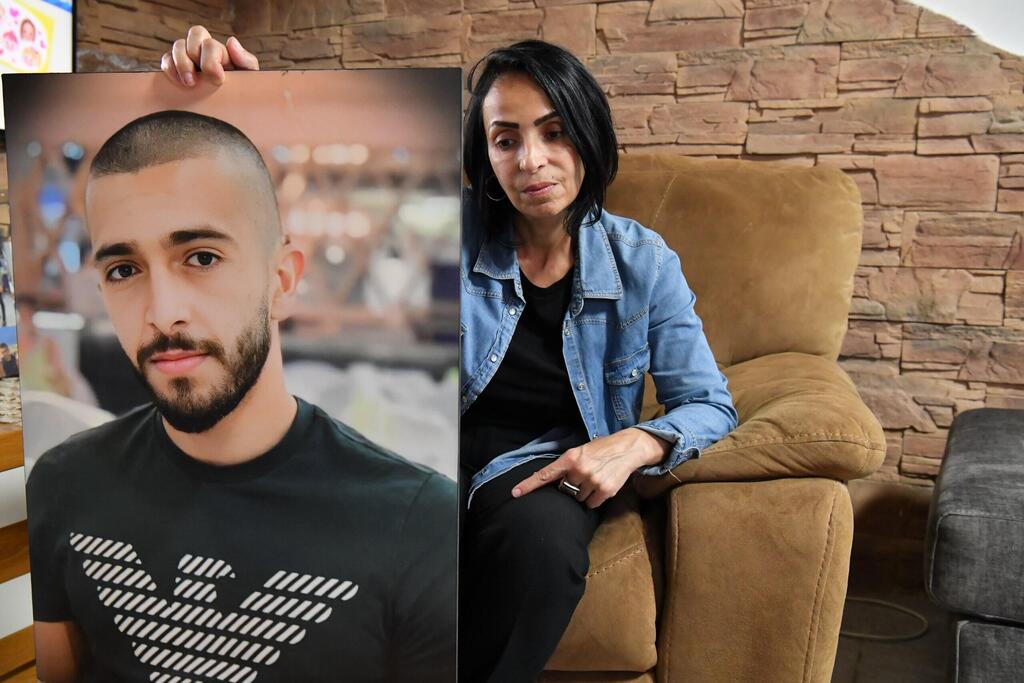 "To this day, we don't know why he was murdered. My son worked to support his studies and was a peaceful person. Even when the killer approached him, he thought he was joking and then the assassin shot him and left, then came back and continued shooting at him at point-blank range."
Ifrah, his mother, added: "It's still hard for me to believe that my son isn't home. The area where his murder took place has a lot of security cameras. You can see the killer, but the police have failed in catching him. If the victim were Jewish, I'm sure they would've arrested the killer within three hours, but since the victim is Arab, they don't care as much."
Three months ago, Omar Shaaban, a released prisoner, was killed when an explosive rigged to his car exploded. His father, Ghazi, blames the police: "The police don't want to work, they only care about public relations. We haven't seen any progress in my son's murder case – we're still waiting to find out who killed him."
"If someone attacks a Jewish man's dog, the police arrest him within hours, but when he kills an Arab, they do nothing," Ghazi added.
Another woman from northern Israel, who requested to remain anonymous, added: "My son was also killed two months ago, and to this day, I don't know the reason why. The state is responsible for the rampant crime because it doesn't arrest the criminals who threaten our lives."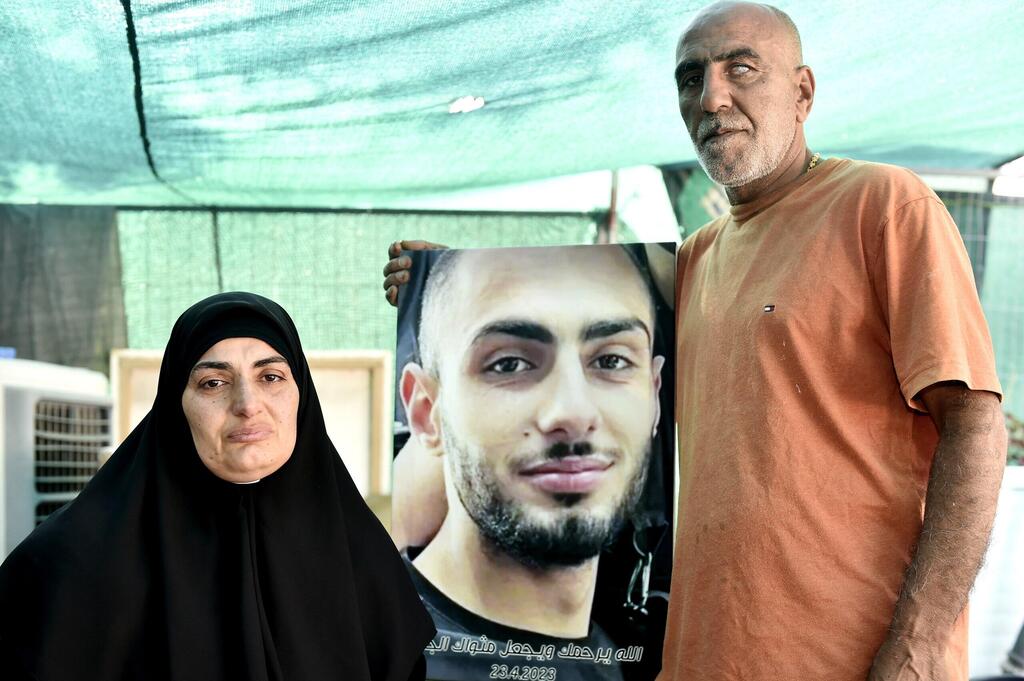 "I won't be surprised if they continue to murder more people from my family because they know the police won't do anything to them," she added.
A report released by Israel's State Comptroller Matanyahu Englman in March, links the inactivity among youths in Israel's Arab society to its high crime rates. In addition to the police's failure in solving cases, there are other government ministries involved in crime rates that aren't doing enough to combat the increasing phenomenon in Israeli Arab communities.
In 2021, approximately 29% of Arab youth in Israel ages 18 to 24 were classified as inactive, meaning they were neither employed nor studying. This figure represents 25% of Arab males and 34% of Arab females. The rate is nearly twice as high as the OECD average.
The situation is even more severe among Bedouin youth. In early 2020, the inactivity rate among Bedouin youths was around 33%, compared to 20% among Arab youth in general. Among young Bedouin women, the gap is even wider, with an inactivity rate of approximately 55%, which is twice as high as the non-Bedouin Arab women.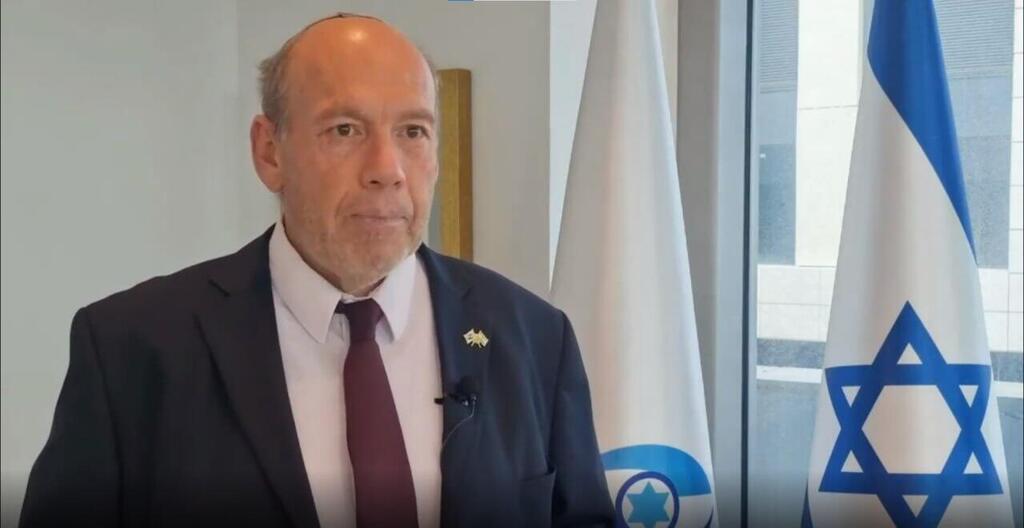 Estimates say inactivity rates are so high due to many Arab youths lacking a transition path from high school to adult life, unlike Jewish youth who largely enlist in the IDF, study in yeshivas or join a national service.
The State Comptroller noted that youth inactivity and unemployment at a young age could impact the development of their lives and careers, leading to unemployment and inactivity in adulthood.
The State Comptroller found that alongside the increase in the number of unemployed Arab youth, there was also a 50% rise in crime rates. The report heavily criticized the government's inadequate handling of the issue.
The total budget for development programs in the Arab society, including a program to combat crime, amounts to 34 billion shekels for five years, of which only 437 million shekels are allocated to address inactivity among Arab youth. The State Comptroller noted that this issue's potential economic damage could reach billions of shekels per year.