Chen Amir, the security officer who was critically shot in a
Tel Aviv terror attack
, was laid to rest Sunday at Kibbutz Reim in southern Israel.
Thousands of people, including his partner who neutralized terrorist Kamel Abu Bakr - a 22-year-old Palestinian from Jenin affiliated with the Islamic Jihad terror group, arrived at the kibbutz where Amir was born to pay their last respects, saying he "was a hero."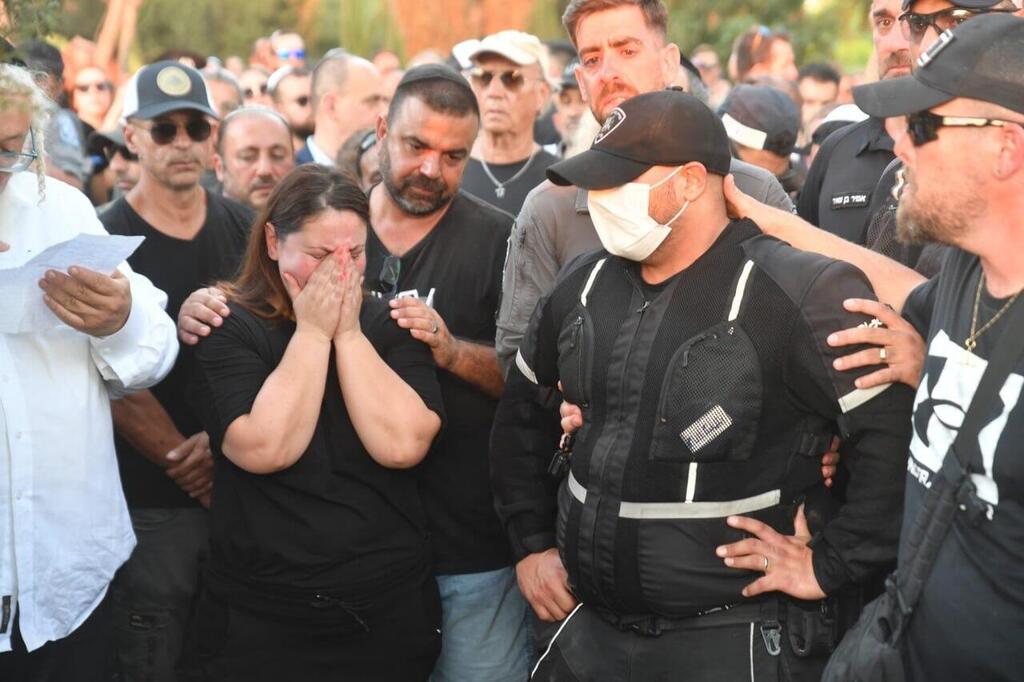 "Like a coward, he approached you from behind. Had he come in front of you, you would have neutralized him. I avenged your death. Watch over me from above. You were such a fighter, there are no people like you," said his fellow patrolman.
Attending the funeral were Israel's Science and Technology Minister Ofir Akunis; Tel Aviv-Yafo Mayor Ron Huldai; and the new Tel Aviv District Police Commander, Deputy Commissioner Peretz Amar.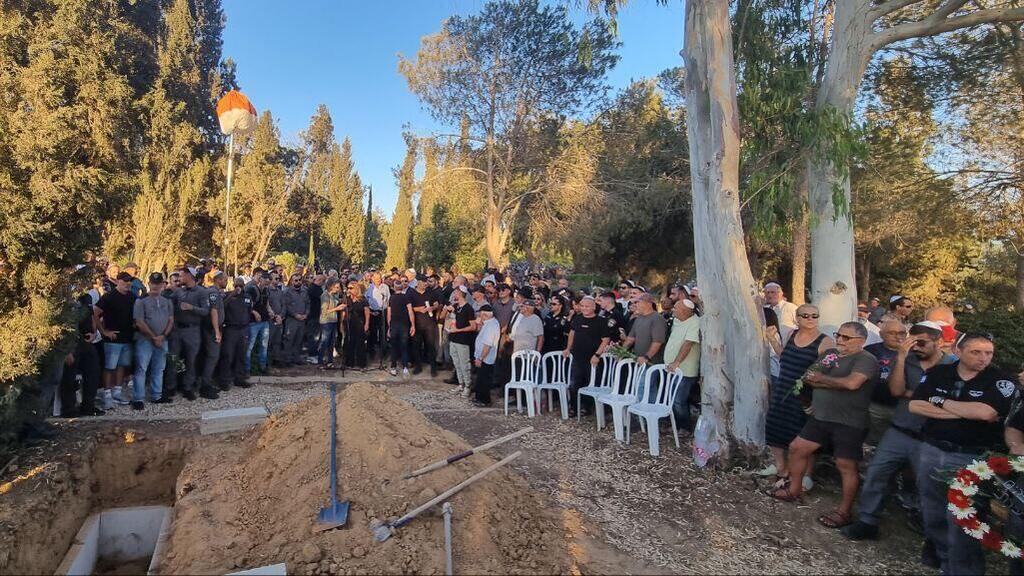 Amir, who was killed at the age of 42, leaves behind his wife, Vered, and their three daughters. "My beloved, I love you deeply. Thank you for everything and forgive me for everything," Vered cried out above the grave.
"I want to thank you for the incredible companionship you granted us, for the beautiful daughters you gave me, who ask 'Where is Daddy?' Our daughter Mika told me, 'Mom, I know he sacrificed his life for us, for the people of Israel, but my heart doesn't stop hurting.' I told her that I feel exactly the same," the widow said.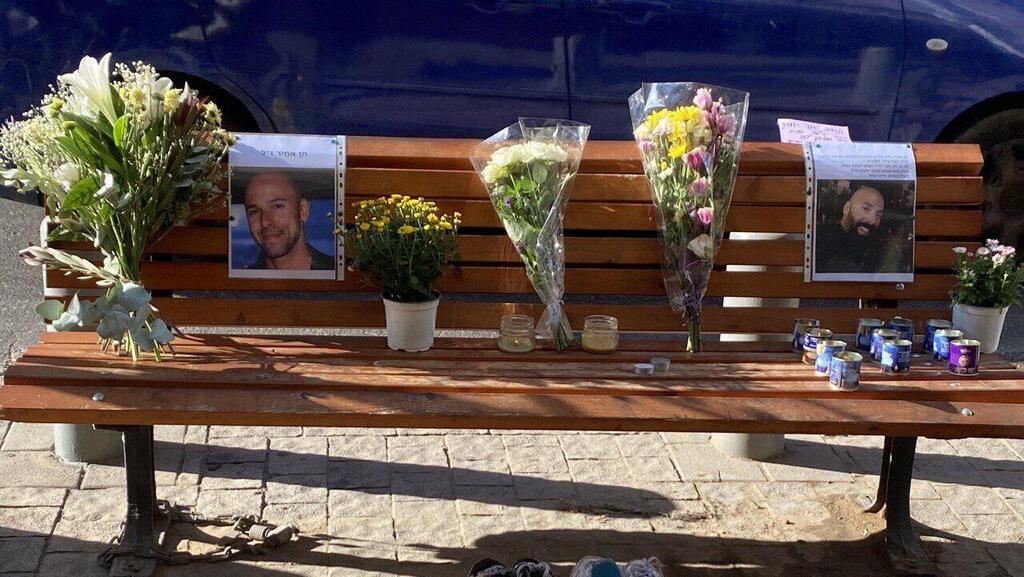 "Mika is processing what happened with endless hugs and kisses on her journey, while her mother waits to hear the sound of the motorcycle, to shout 'Daddy's here.' You're the national hero who gave his body, our personal hero who we will miss so much. Three days ago we were at a love festival. We hugged, sang, and you told me you wanted to grow old with me. I told you I also want to grow old with you because you'll be a handsome old man. I want you to give me the strength to care for our daughters. You left a huge hole in us," she also said.
Abu Bakr opened fire at Amir and another security guard on Saturday night on the streets of Tel Aviv after arousing their suspicion, seriously wounding him. Amir was rushed to the hospital, but doctors were unable to save his life.