US Secretary of State Anthony Blinken spoke Tuesday evening with Prime Minister Benjamin Netanyahu and separately with Palestinian Authority President Mahmoud Abbas, against the backdrop of talks regarding normalization between Israel and Saudi Arabia – which also include a discussion on possible concessions for the Palestinians.
After Blinken's talks with Netanyahu and Abbas, US national security adviser Jake Sullivan said in a briefing at the White Houselater on Tuesday that the talks do not portend an imminent breakthrough with Saudi Arabia. Sullivan also said that the normalization agreement will be only one of the topics in talks to be held by Brett McGurk, White House Coordinator for the Middle East and North Africa in the US National Security Council, with the Palestinian delegation in Saudi Arabia.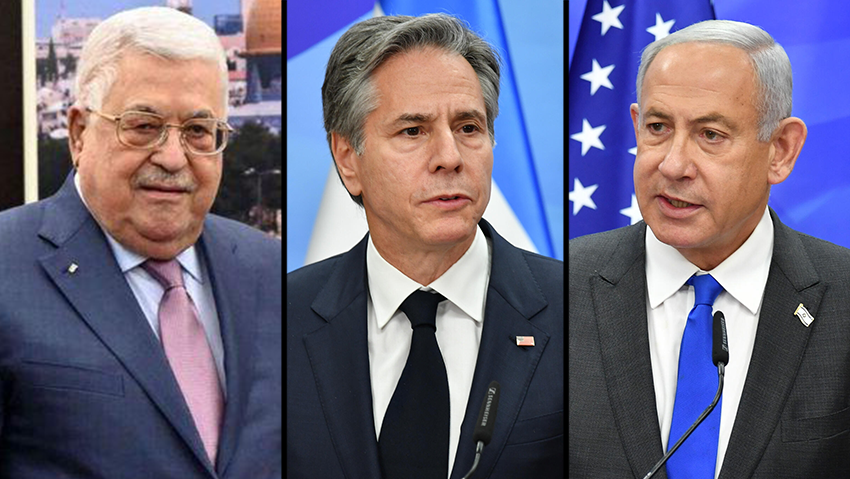 Blinken discussed with Netanyahu what was defined by the State Department spokesman as "the expansion of Israel's regional integration." Blinken also reaffirmed the strength of the bilateral partnership and the commitment of the US to Israel's security.
The secretary of state and the prime minister discussed mutual interests, including dealing with threats from Iran. Blinken reiterated continued US support for policies that guarantee freedom, security and prosperity for both Israelis and Palestinians.
The US State Department referenced the conversation between Blinken and Abbas and said that "the secretary of state spoke with Abbas, and expressed concern about the ongoing violence in the West Bank. He made it clear that the US supports measures to promote the freedom and security of the Palestinian people. The secretary and the chairman of the Palestinian Authority discussed support for the two-state solution - and opposition to actions that endanger the idea."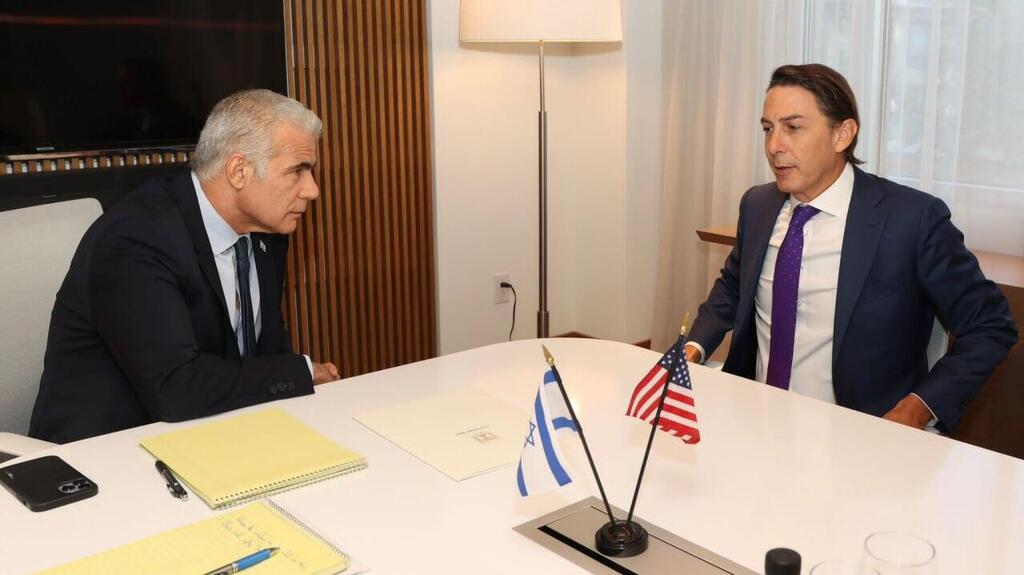 At the same time, Opposition Leader Yair Lapid met Tuesday with senior White House officials and advisers to US President Joe Biden, including Amos Hochstein, the special adviser on energy matters, and McGurk. After the meeting, McGurk left at the head of a delegation to Saudi Arabia, where he will meet with a Palestinian delegation
During the meetings, Lapid expressed his opposition to the possibility of the US agreeing to a Saudi nuclear program as part of its talks with the kingdom on an agreement with Israel.
"Strong democracies do not endanger their security interests in order to solve political problems," he said.
The head of the opposition told the Americans that he is concerned about the possibility of uranium enrichment on Saudi soil as part of this agreement. According to Lapid, this will endanger Israel's security. The Americans tried to convince Lapid to support the agreement with Saudi Arabia, after apparently realizing that his opposition could be an obstacle on the way to reaching an agreement.