Kanye West, Ye is the most to blame for the rise in antisemitism in the U.S. a report by the Wiesenthal Center, released on Thursday claims.
"[West]used his unparalleled social media influence to morph these historic tropes into a firestorm of real-time anti-Semitism—absorbed by millions, and inspiring acts of hate against Jews—living and dead," Rabbi Abraham Cooper, Associate Dean, Director Global Social Action at the Simon Wiesenthal Center, said in a press conference in Jerusalem.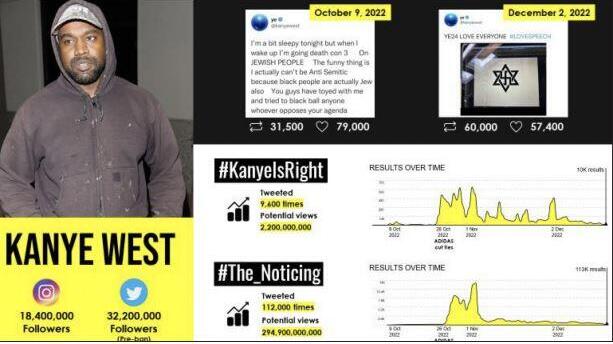 Cooper said white supremacists and neo-Nazis were ready for someone like a Kanye West to come, and they were so fast to take advantage of it, that they're now marketing sweatshirts with swastikas and Stars of David with the swastika embedded in there," he said adding that the monetizing of antisemitism," was one of the greatest concerns."
His influence grew further after news broke of
his dinner
with former president Donald Trump and Holocaust denier Nick Fuentes.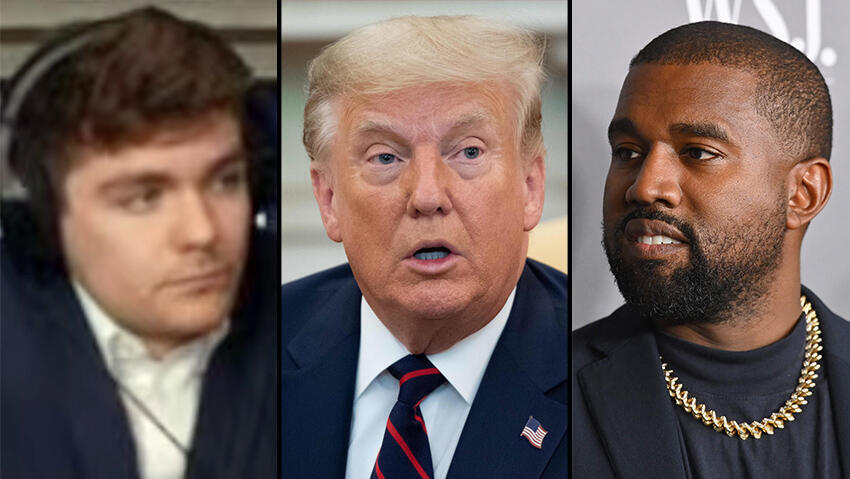 Cooper said the rising antisemitism around the world is an existential threat to the Jewish people and Israel and the world must work together to defeat it.
"we have a chance at pushing… the social media companies to change and upgrade the way in which they deal with the extremists," he said.
The report names the
UN Council for Human Rights
as the second most culpable for antisemitism, claiming it has demonized Israel and normalized antisemitic rhetoric.
It also names Palestinian President Mahmoud Abbas who
belittled the Holocaust
during a visit to Germany earlier this year and claimed Palestinians suffered 50 Holocausts.
The Media Line contributed to this report