A group of editors on popular encyclopedia website
Wikipedia
have been pushing a skewed version of the history of the Holocaust, according to a new study published last week in The Journal of Holocaust Research.
According to the study, titled Wikipedia's Intentional Distortion of the History of the Holocaust, co-authors Prof. Shira Klein and Prof. Jan Grabowski claim that "In the last decade, a group of committed Wikipedia editors have been promoting a skewed version of history on Wikipedia, one touted by right-wing Polish nationalists, which whitewashes the role of Polish society in the Holocaust and bolsters stereotypes about Jews."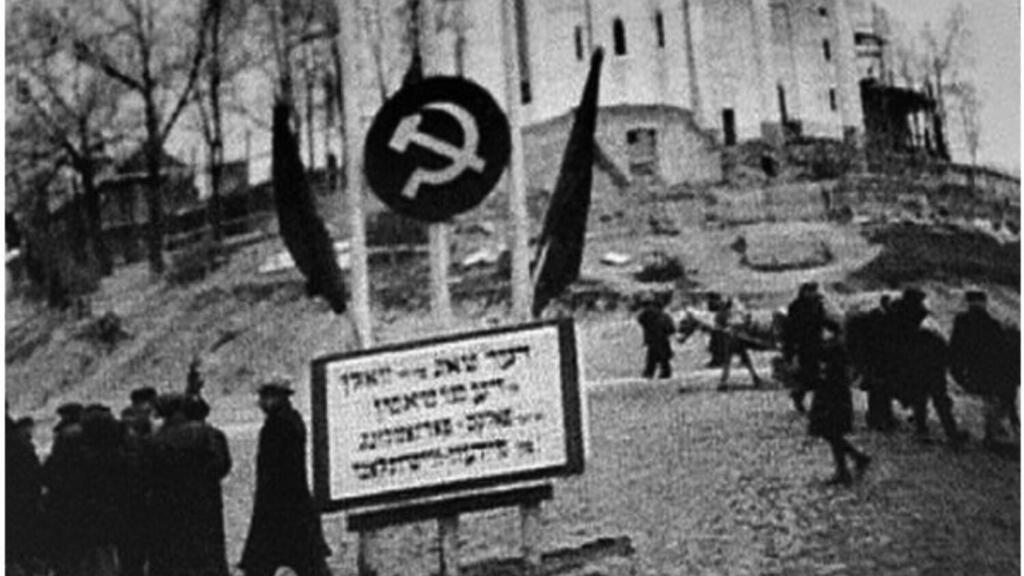 The paper demonstrates how a small group of actors can slowly manipulate the information and accuracy of entries on Wikipedia to fit a certain agenda.
"Due to this group's zealous handiwork, Wikipedia's articles on the Holocaust in Poland minimize Polish antisemitism, exaggerate the Poles' role in saving Jews, insinuate that most Jews supported Communism and conspired with Communists to betray Poles, blame Jews for their own persecution, and inflate Jewish collaboration with the Nazis," Prof. Grabowski wrote.
For example, in the entry "Collaboration with the Axis powers", a section on Poland talks about the Jewish councils (Judenrat) and depicts them as cooperating with the Nazis. The councils, according to Wikipedia, had "Jewish-run governing bodies in Jewish communities and ghettos."
The article's authors, however, argue that this is a complete distortion of reality, as the Jewish councils were under the strict control of Nazi officers, as well as the Polish police and Nazi administrators. Members of the Jewish councils who weren't up to standard were imprisoned and executed.
In the Wikipedia article, editors claimed that Jews were responsible for wide-scale crimes. One example is the entry "Naliboki massacre," which describes the killing of 129 Polish people by Soviet partisan forces in May 1943 in Naliboki, modern-day Belarus.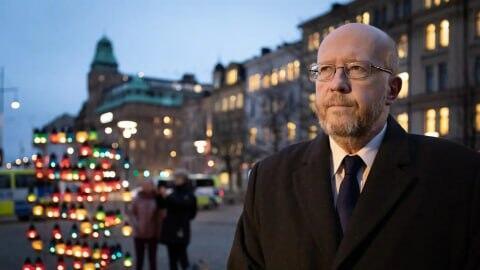 The article implies that Jews, specifically a Jewish partisan unit, participated in the massacre. Wikipedia states that "25% of the partisans were Jewish, the Bielski partisans... might have supported the Soviets in the attack based on their ongoing relationship," and that witnesses who survived identified former members of the Bilaszki partisan unit – a mixed Jewish-Soviet force.
The authors note that these claims are unsupported by evidence, such as archived documents. Meaning, the Wikipedia article about the massacre in Naliboki shouldn't mention Jews. Over the years, various editors have tried to correct the Wikipedia page, but they were rolled back by accounts named Piotrus and Volunteer Marek.
Klein and Grabowski spent two years trying to uncover those behind the distortions, how they operate, and how they managed to dodge peer review.
They looked into dozens of Wikipedia articles, as well as hundreds of Wikipedia's comment pages where editors discuss entries, ask questions and seek help, and deal with information disputes.
Klein explained that these editors are operating at the edge of Wikipedia's rules in order to distort and discredit.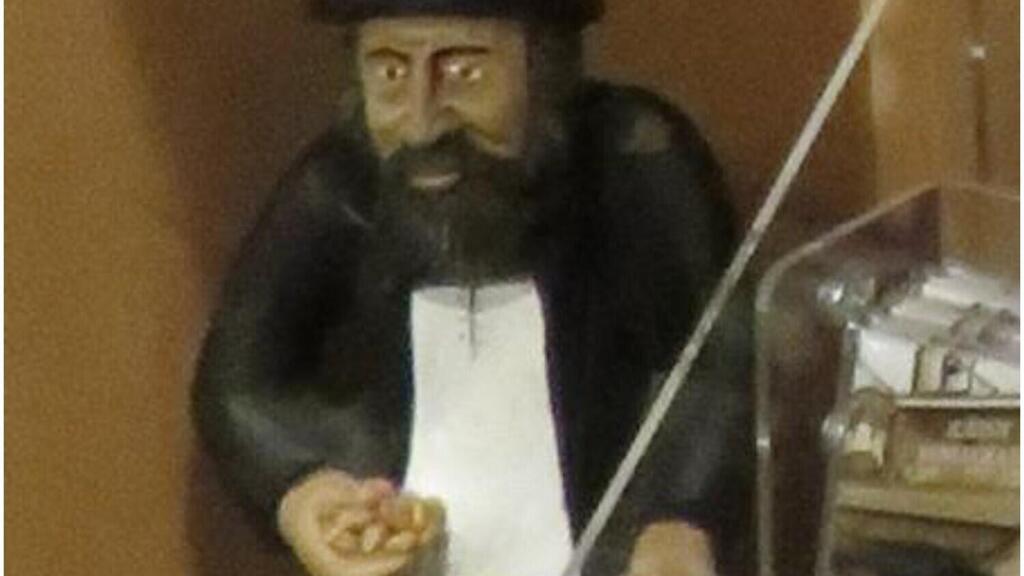 "They spend a considerable amount of time legitimizing nonacademic sources and authors, and, conversely, delegitimizing trustworthy works and authors. So, when uninvolved editors or administrators arrive to settle an editing conflict, they have a hard time telling right from wrong."
The researchers claim that there is a deliberate and systematic distortion of Holocaust history by about five or six Wikipedia editors. According to them, these editors present a skewed version of the Holocaust as portrayed by right-wing Polish nationalists, downplaying the role of Polish society in the Holocaust and bolstering Jewish stereotypes.
The article, however, does not answer the question of what motivates these Wikipedia editors and what their interest is.
According to the paper, the Wikipedia editors involved are able to make an impact for a number of reasons related to their standing within the Wikipedia community. For example, in his most active year, Piotrus performed 27,423 edits.
The second editor, Volunteer Marek, performed 9,450 edits, which are very high numbers considering that 96% of Wikipedia editors make less than 1,200 edits per year. The researchers say their impact and influence on the site aid them in avoiding harsher sanctions by administrators.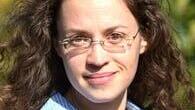 Talking to Ynet, Prof. Klein was asked if she believes Israeli readers of Wikipedia shouldn't trust the information presented about the Holocaust.
"I'm all for Wikipedia," she explained. "It's free, consistently updated, and gives a voice to minorities who have been ignored by traditional encyclopedias."
"I don't think we should ignore Wikipedia, we should stop the ones who distort it," she added. "Wikipedia has many ways to preserve credible information which usually works. This case is an exception, not the norm on Wikipedia."
Prof. Klein said she hopes her research will result in Wikipedia being more selective about which edits it allows on the website.
"Firstly, I hope other editors on Wikipedia will take the deviation seriously and will exercise their formidable authority to prevent these deviations from continuing. Secondly, the Wikimedia Foundation will investigate these deviations," she said.
Wikipedia said in response: "The Wikimedia Foundation welcomes research on Wikipedia and Wikimedia projects that aims to better understand our projects', including where improvements can be made in its content. Wikipedia volunteer editors are actively discussing the findings of the study and any potential violations of Wikipedia's policies, including those around neutrality, reliability and verifiability. The Wikimedia Foundation is, in addition, actively reviewing the study to evaluate if and how we may be able to support volunteer-led moderation processes on Wikipedia. Whenever a claim of biased content is brought to our attention, our first step is to share those concerns directly with volunteer editors, who create and enforce Wikipedia's content policies.
For additional context, Wikipedia exists across 300 languages, more than 55 million articles, and is edited by nearly 300,000 volunteer editors per month. When content issues arise on the site, volunteers provide a strong first line of defense to protect Wikipedia's neutrality and reliability. Volunteers review a feed of changes to articles in real time, evaluate each other's edits, and escalate issues (for example by issuing blocks) when policies are repeatedly violated. The vast majority of content-related issues on Wikipedia, including mis and disinformation, are handled directly by volunteers. Through our Trust and Safety Disinformation team, the Foundation remains at hand to assist volunteers on escalated cases that they believe requires our involvement and intervention.
Wikipedia as an entity does not allow or disallow edits on the site. A global community of volunteer editors maintains the content on Wikipedia keeping in mind the website's editorial standards of neutrality, verifiability, and reliability. The Wikimedia Foundation is the non-profit that supports Wikipedia and its community of volunteers, though we do not control editorial content."