A transgender youth was violently removed from a book launch in Ramat Gan on Sunday, as participants shouted at him that he was diseased.
The right-wing publishing house launched a book titled "Irreparable Damage – How transgenders are a Danger to Girls." The youth who was present inside the hall while demonstrators protested outside, shouted out at the author, "We are not a disease," when others present dragged him across the floor.
As the youth was accused of being a disease he responded, "We are not a disease. We are people who should have a right over our bodies."
A clip of the violent incident quickly spread on social media, causing outrage.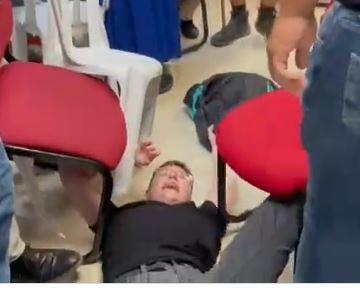 Reform Rabbi Gilad Kariv, a member of Knesset for the Labor Party said the publisher was the connecting line between the coalition's proposed judicial overhaul and the fight against the LGBTQ+ community.
"This is a direct line of intolerance and a culture of threats and incitement," Kariv said.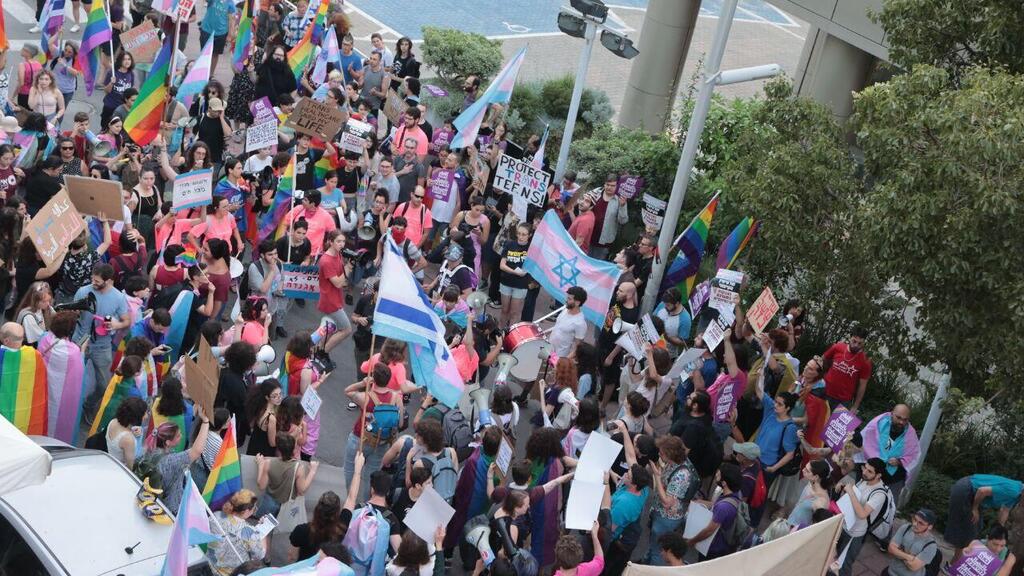 The Sela Meir publishing house has a right-wing agenda and had published the books written by Religious Zionism member of Knesset Simcha Rothman, one of the architects of the coalition's attempted judicial overhaul, which brought hundreds of thousands to the streets in protest of what they consider an assault on the judiciary and on democracy itself.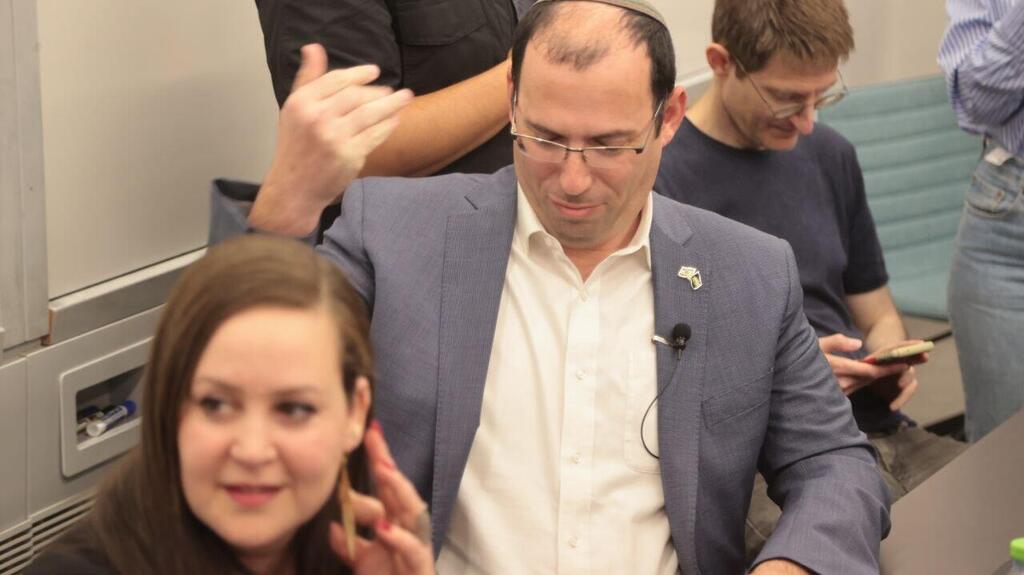 Earlier in the Day Rothman attended a discussion at the Tel Aviv University law school where he called on a crowd of protesters there to greet him and disrupt his speech, mentally disabled.