Israel Police on Thursday arrested 45 suspects who took part in a slew of clashes between law enforcement and Palestinian and Jewish rioters across East Jerusalem.
In one video, Palestinian youths can be seen attacking a police patrol car using blunt objects. The officers inside the vehicle do not engage with their assailants and are seen fleeing the scene instead.
Jerusalem Police received dozens of reports of rioters throwing rocks at passing vehicles near the Old City's Damascus Gate and the Sheikh Jarrah neighborhood — two prime flashpoints of nationalist-driven violence. Police arrested 22 suspects in the area.
Similar instances were reported around the predominately Palestinian Shu'afat neighborhood where Palestinian youths were seen throwing snow-covered rocks at the light rail, passing vehicles and police forces.
Several Palestinians were recorded throwing heavy objects at a Border Police patrol car on the capital's Mount Scopus and assaulting police officers with clubs and iron rods. Here too, police refused to engage with the attackers.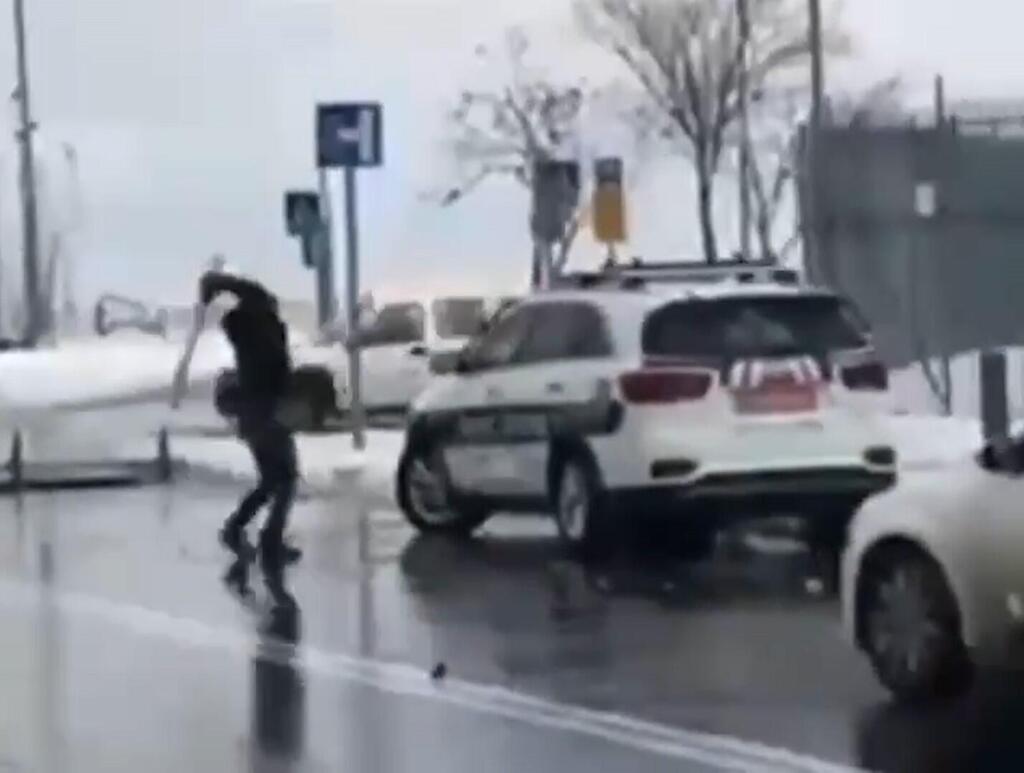 In the Armon Hanatziv neighborhood, dozens of Palestinians hurled stones and snowballs at passersby and vehicles. Police responded with riot control measures and arrested several suspects.
Law enforcement and Border Police reported that the situation began to calm down toward the evening hours but searches after additional suspects were ongoing.