The Islamist Ra'am party announced Sunday evening it is suspending its partnership in the current coalition government over
recent violent clashes
between Palestinians and Israeli forces on Temple Mount.
The party has been under pressure to quit the coalition from its more extreme elements and supporters over religious tensions, holding an emergency meeting earlier, with some fearing the faction may resign from the government.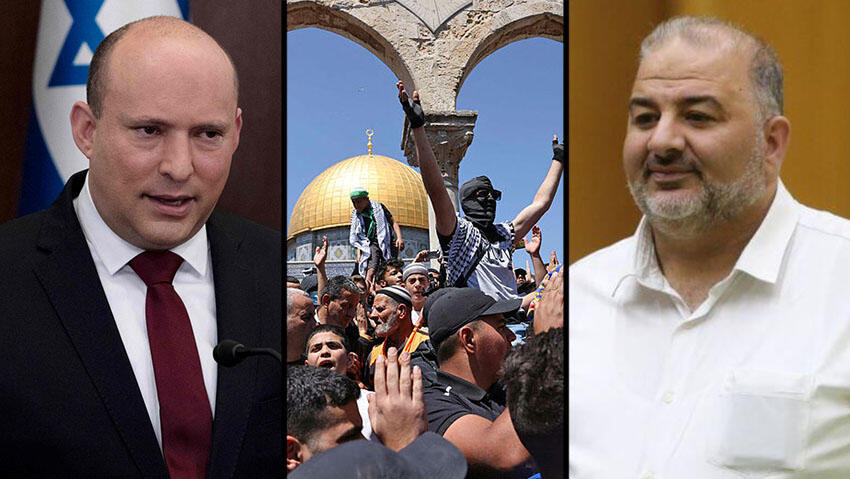 Party leader Mansour Abbas, however, appears to prefer to stay in the coalition, thus opting to temporarily freeze its participation as part of the majority bloc, which only recently
lost one of its MKs
.
The move, however, will have no practical effect since the Knesset is currently on its winter recess until May. The decision looks to have been made in order to calm the tensions on the one hand, but not severely damage the coalition ties on the other.
The decision is set to have been made with full knowledge of Prime Minister Naftali Bennett and Foreign Minister Yair Lapid, who held talks with Abbas in an effort to persuade him not to quit the coalition.
The decision was announced after being approved by the Shura Council (advisory or consultative council in Arab culture), which is part of the Islamic Movement in Israel and has a great influence on decision-making of the Arab parties.
The council also had called for all Arab parties in Israel to call for boycott of the Knesset, but the proposal was rejected by the Joint List.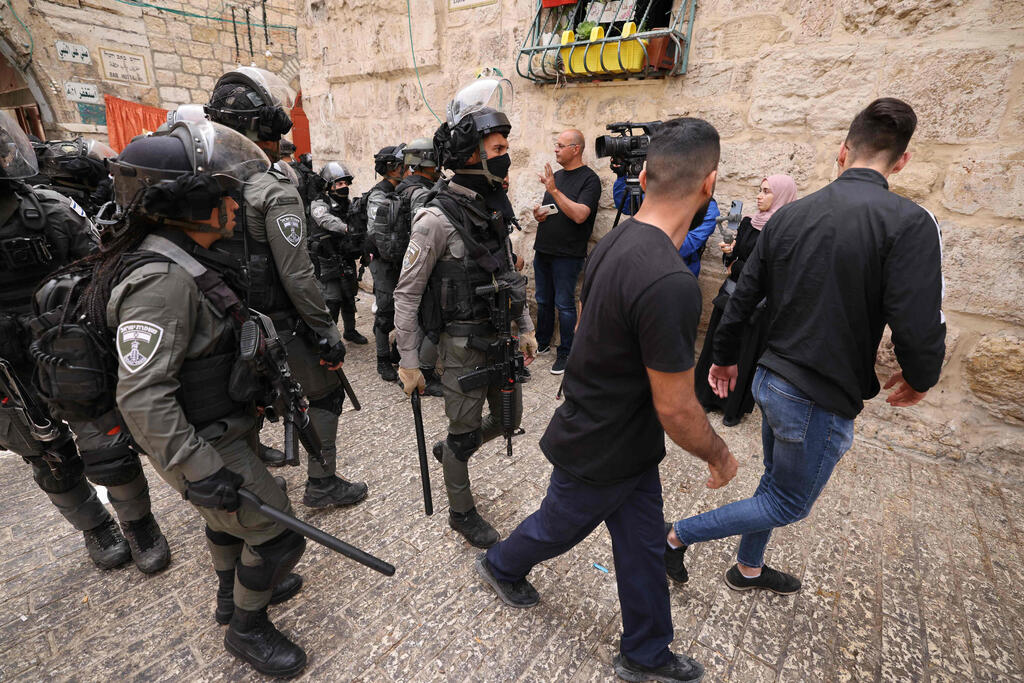 The Islamic Movement earlier issued a statement, condemning what they said was an attack on Al Aqsa Mosque worshippers. "It is barbaric behavior and a heinous crime against one of the holiest places to all Muslims in the world. And it could also generate more violence for which the occupation forces will bear responsibility."