Palestinians rioted on Temple Mount on Sunday, following prayers at the Al Aqsa Mosque.
Police forcer entered the compound and arrested at least two of the rioters.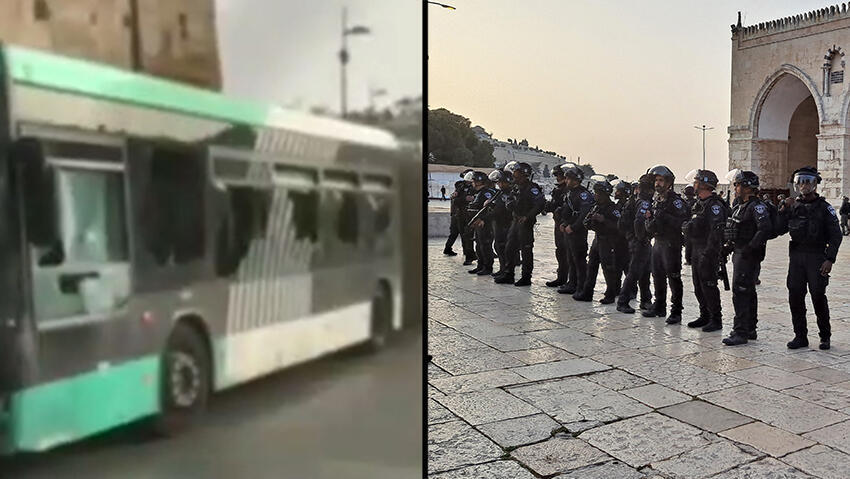 Palestinian medical sources said nine others were injured.
The Jerusalem police reported earlier that three buses came under attack from stone throwers breaking windows and causing minor injuries to five passengers.
"Police forces apprehended two suspects and are searching for others," the police said.
As of Sunday, Jews were allowed to enter the Temple Mount under police protection.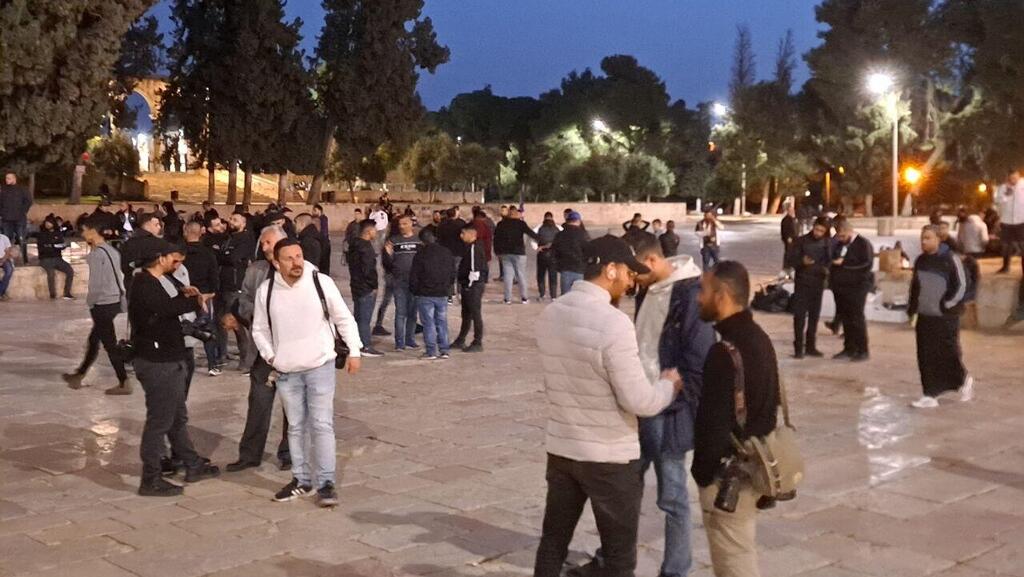 Some, who were waiting to enter, were delayed for one hour after the police broke up the rioting and removed makeshift barriers prepared by the Palestinian youth where they found stones had been collected for later use against the troops.
The police said they would continue to prevent violence and enable worshipers from all faiths the freedom to pray in the holy sites, in safety.
On Friday,
during riots
, Jerusalem Police forces clashed with Palestinians and arrested hundreds. Most were released soon after and 400 were ordered to stay away from the site.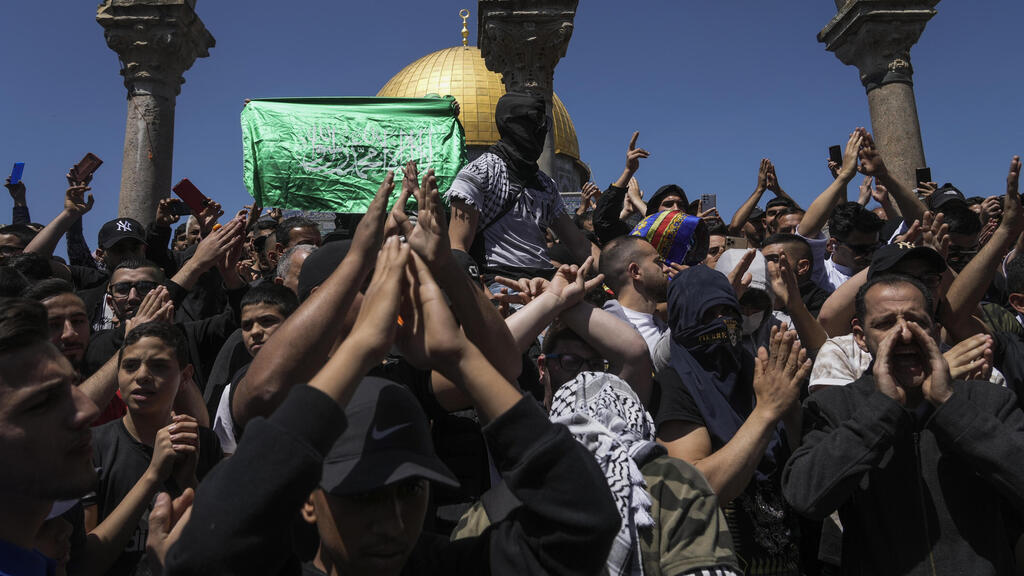 Their conduct was criticized by members of the Islamist Ra'am party which is part of the governing coalition and by the Hamas terror group in Gaza, which threatened Israel that violence against Muslim worshippers would be answered by violence from the Gaza Strip.
Israeli security forces remained on high alert in Jerusalem and elsewhere around the country, while Jews, Muslims and Christians celebrate their holidays. Sunday marks Easter Sunday.
First published: 09:22, 04.17.22