The recent public coming out announcement by ultra-Orthodox
Channel 12 reporter Yair Cherki
has sparked new conversations about the proper intersection of homosexuality and religion. Particularly within religious communities.
In his statement, Cherki explains that he has been struggling with this conflict for years, and has been living in the "closet" for fear of disappointing his loved ones and community. He writes that he is now coming out not because he wanted to, but because he feels compelled to.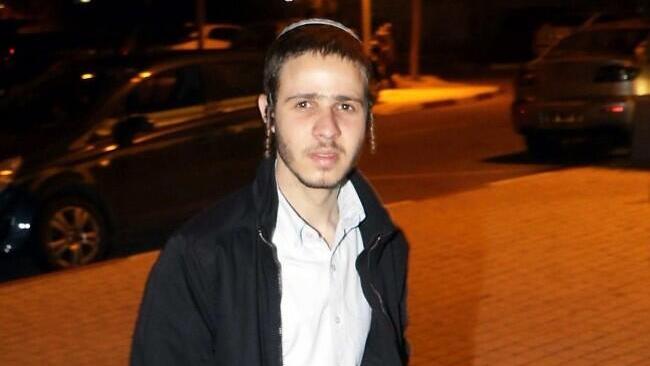 This statement is significant because of his background and the fact that he self-identifies as a member of the religious community, demonstrating that it is possible to be both gay and religious. These two identities are compatible!
This is more than a personal statement. His words illustrate that being gay is not incompatible with being religious, and that it is completely untrue that one must reject faith in order to be openly homosexual. By coming out, whether he wanted to or not, Cherki challenges these norms, proving it is possible to be true to oneself while maintaining one's faith.
The fact that Cherki's words are likely to spark conversations about homosexuality within the religious community makes them even more significant. It is likely to be discussed in synagogues, yeshivas, and other religious institutions. It will force individuals to confront their prejudices regarding homosexuality and how they relate to their religious beliefs. Some will be inspired, while others will be shocked. But they will finally have a debate about the realities that people have for too long attempted to conceal.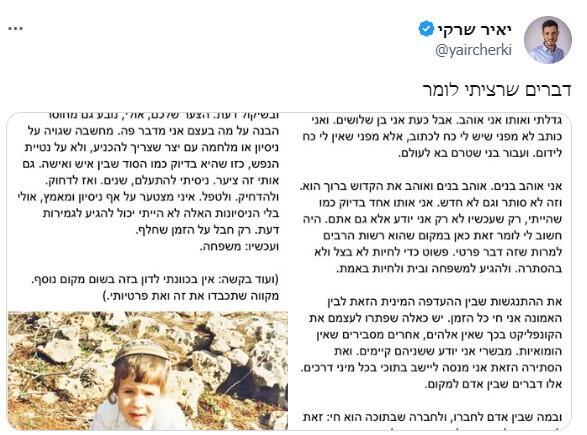 However, his message also highlights the challenges faced by many members of religious communities upon coming out.
For myself, as a young adult who grew up in a religious Jewish community in France, Cherki's message could have offered a great deal of guidance and support when I was younger.
When I was having difficulties with my own coming out. It would have helped me better accept my identity and find the right words to describe my feelings and my fears to those close to me, including my family and friends. And it could have enhanced their ability to comprehend somewhat.
Today, Cherki's coming out is a significant step forward, but it is also a reminder that there is still much work to be done. To have a better future - the Israeli religious society must continue to discuss these issues.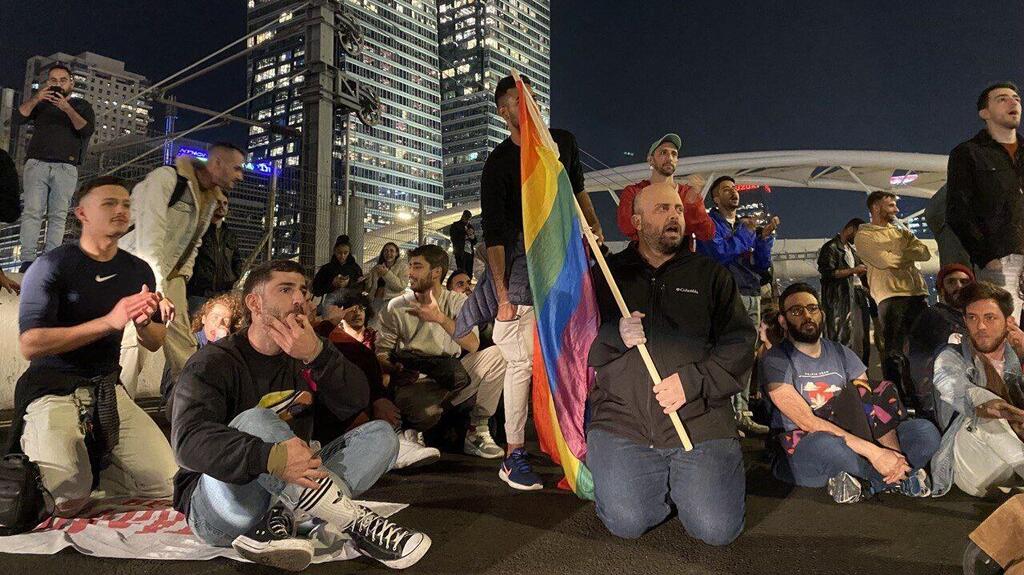 Looking back, I am grateful for the progress that has been made in Israel and around the world in recent years when it comes to LGBTQ issues.
The bravery of activists, regardless of their nationality, faith, and religion has contributed to the establishment of a society more accepting of the LGBTQ community. Even though there is still work to be done, the fact that we are having these debates is a reason to be optimistic.
Today, Israeli society is more prepared than ever before to recognize the urgency of the situation and start their own introspection to settle the injustice and the climate of fear in which young religious homosexuals live. My hope is that Cherki's statements will finally have an impact and open the door for greater respect in those communities. We are your brothers, your sisters, your cousins. We are your children. We are here, have always existed, and will continue to exist regardless of whether our presence is accepted.
Hillel Portugais de Almeida is a scholar and can be reached
here