The Immigration and Population Authority reported that Korolova arrived in Israel in December 2016 and worked in nursing care, taking care of 84-year-old Benzion Samchov who lives in Jerusalem and is handicapped.
Samchov's family told Ynet that Korolova was an amicable person who was always surrounded by friends despite having no relatives in Israel.
"She was very friendly, a person you get attached to quickly. Every evening she would go on a stroll around the block with her friends after she was done taking care of our father, and she would always let us know so we could keep an eye on him through the cameras."
Samchov's children added that Korolova told them she was going out on a walk the night of the attack, and that was the last they heard from her.
"When we heard there was a terror attack where dad lived, we knew something had happened. She worked for us for two years. She was amazing and very special," they said,
"Our dad suffers from dementia, he's blind and disabled. He's bedridden. She arrived when dad's condition was severe and we didn't think he would survive more than a couple of months, but she saved him through her dedicated care and he got better. She treated him as if he were her own father."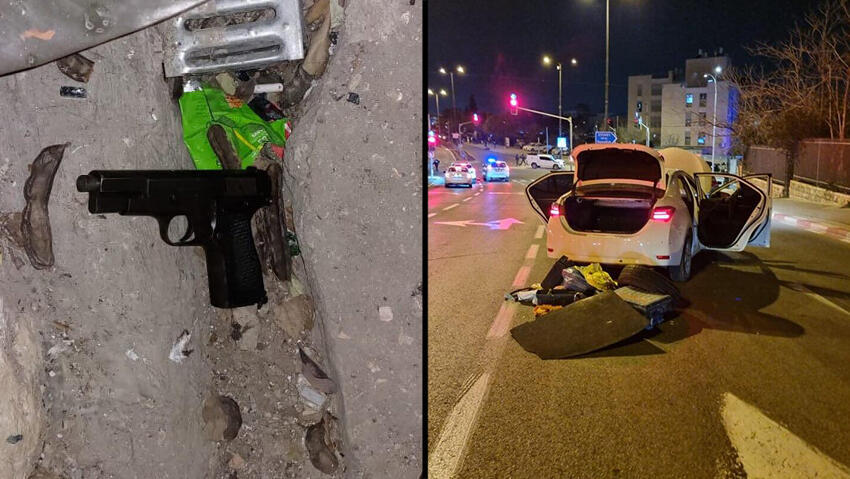 So far, Israeli authorities are still trying to contact Korolova's family in Ukraine in order to inform them of her death.
"She has a family in Ukraine," the family explained. "She has a son who had cancer and got well after she cared for him and is now in his 30s. We hope they find them."
Korolova's death was reported to Ukrainian President Volodymyr Zelensky, who shared his condolences.
"We share Israel's pain after the terrorist attacks in Jerusalem. Among the victims is a Ukrainian woman. Sincere condolences to the victims' families. The crimes were cynically committed on the Intl Holocaust Remembrance Day. Terror must have no place in today's world. Neither in Israel nor in Ukraine," Zelensky wrote on his Twitter account.