Family members of two Israeli brothers killed in the terror attack in the town of Huwara in West Bank attended their funeral Monday, in what was an emotion-filled ceremony.
Hallel and Yagel Yaniv
were killed Sunday
after a Palestinian terrorist approached their vehicle, which was stuck in a traffic jam, and shot the two from point-blank range.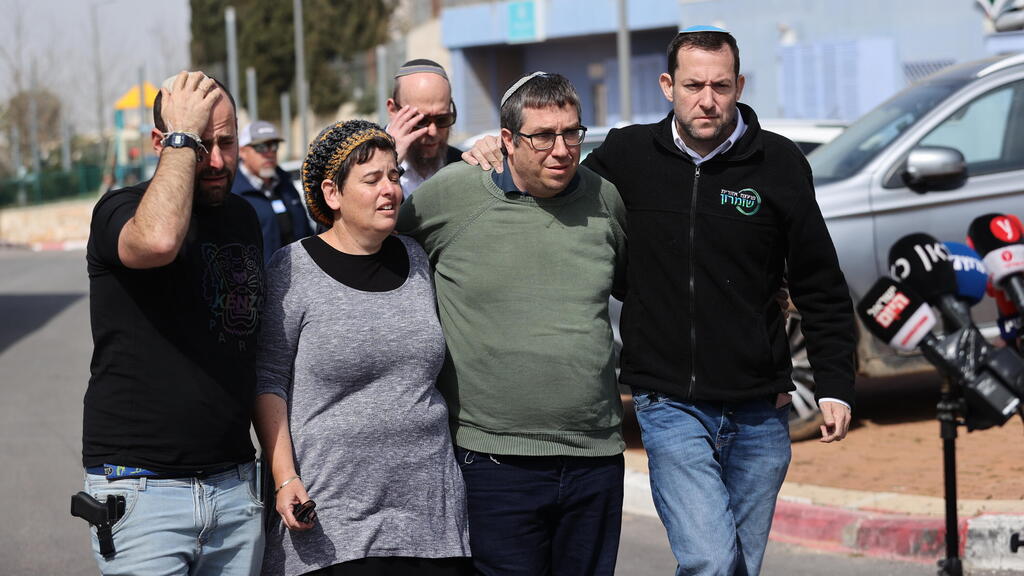 The mother of the two brothers, Esti Yaniv, eulogized them in tears: "Instead of accompanying my children to their weddings, we have to bury them."
Their father, Shalom, also eulogized: "I'm begging you, let this be the last such incident. Let our children get married, have children of their own, and build homes."
"I told my children we will stay a united family. As well as the people of Israel, thanks to God's will, I just hope the people will be united, we are all brothers," the mother added.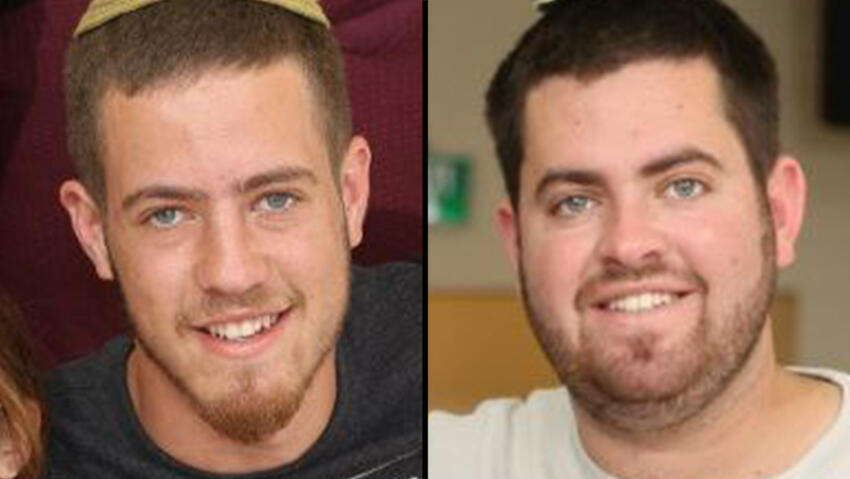 "In our yard, there are teenagers who sing songs in memory of the friends they lost," said the father. "Their friends [Hallel and Yagel] could be here with us right now. I really wish that all these children could live happily in peace in the land of their ancestors."
Rabbi Shmuel Yaniv and his wife Yona, the grandparents of the brothers, told Ynet their "grandchildren were pure, loyal to Israel, and to the Torah."
"One of them finished his IDF service in the Israeli Navy, while the other made tremendous efforts to be accepted to trials for an elite military unit, and he was to undergo the trial soon."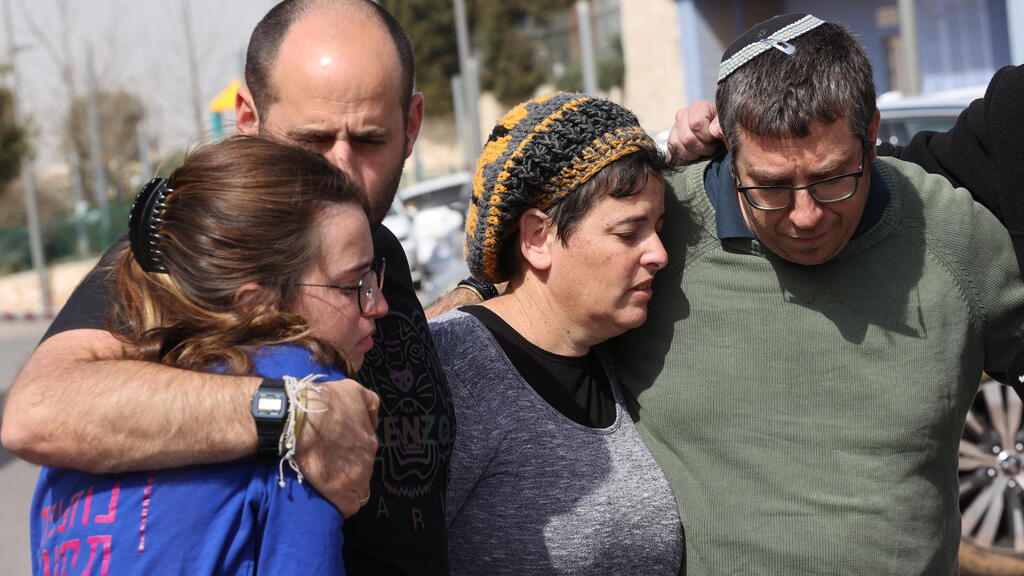 On Sunday evening, the family members of the brothers arrived at the scene of the attack and prayed in memory of the brothers.
"My grandchildren Hallel and Yagel ascended to heaven, we need to continue the life of sanctification, as God will avenge their deaths. They will pray from above for us, for the people of Israel, for the Land of Israel, and first and foremost for the Torah."