When Sarah Ashvil left Israel in 2006 on a post-army trip, she never imagined that it would take seventeen years to return as a full-fledged Israeli citizen once again. She moved back this summer along with her American-born husband Jonathan and their children Yishai, 14, Eitan, 13, Ari, 10, Hillel, 6, and Talia, 2, and settled in Jerusalem.

While Sarah and Jonathan are relieved that their Israeli journey has finally started, there are numerous challenges to overcome, including integrating into a new community, finding suitable schools for their children, restarting their careers, etc. However, the Ashvils are embracing the beauty of life in Israel with open arms.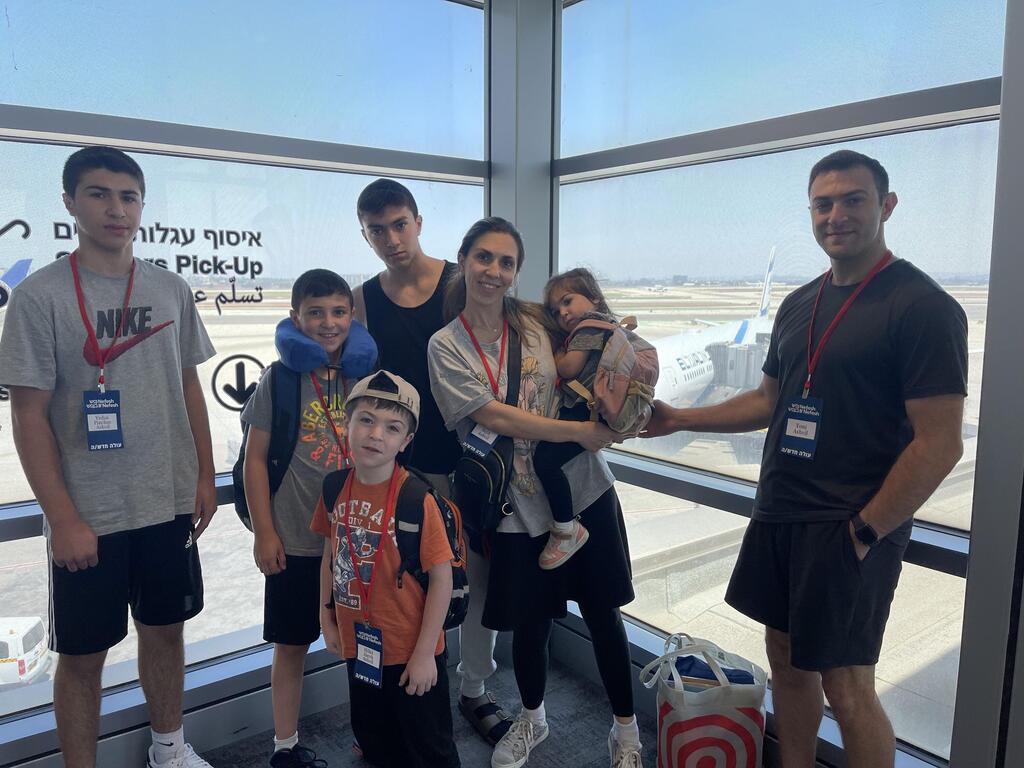 Now two months following their arrival, and with much assistance from their extended family, the Ashvils are beginning to see their puzzle come together. "We've already managed to adopt many aspects of Israeli life as a family, after all - I grew up here," Sarah says with a smile. "There are still some things that we're learning to adapt to such as the faster pace of life, the language barriers for Jonathan and the children, as well as learning how Israeli bureaucracy works. But we are adapting and learning everything gradually."
The Ashvils made Aliyah from Queens, New York, through the assistance of Nefesh B'Nefesh, which works in cooperation with the Aliyah and Integration Ministry, the Jewish Agency for Israel, Keren Kayemeth LeIsrael and Jewish National Fund-USA.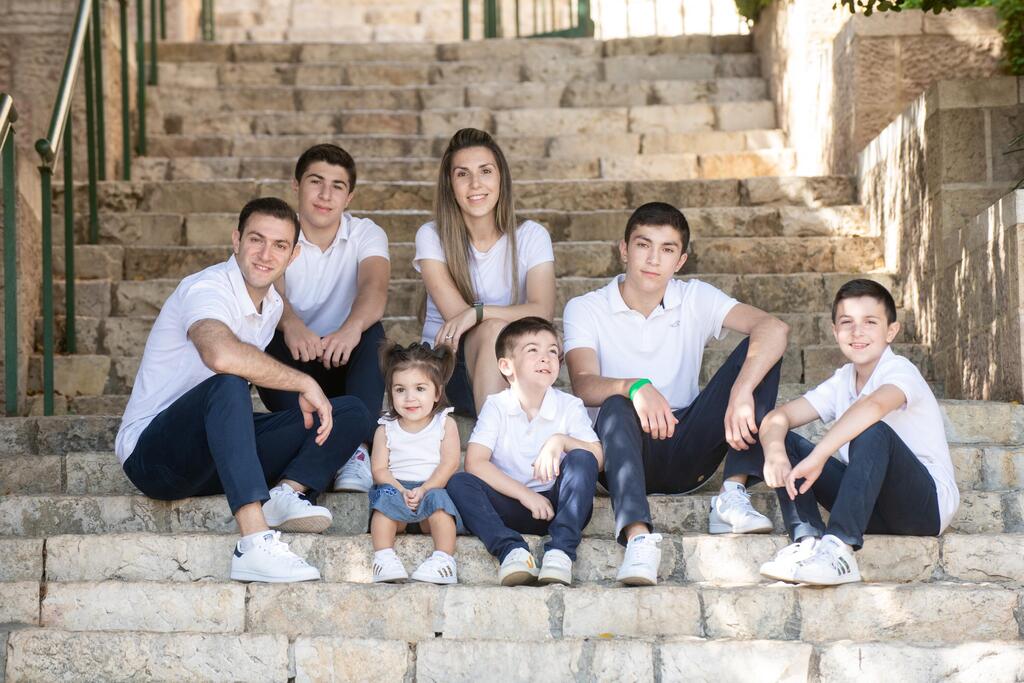 "Jonathan has gifted hands and the voice of an angel," Sarah shares. "In the U.S., he was a handyman, and on Shabbat and holidays, he was the chazan (cantor) in the community synagogue," she says, as he shares a shy smile. During the upcoming High Holidays, Jonathan will still serve as a cantor, this time in his father-in-law's synagogue in Jerusalem.
Sarah is an occupational therapist and must have her license converted in order to begin working in Israel. "We will take care of that after the children are properly integrated into their schools," Jonathan shares. "I need to finish my ulpan (Hebrew course) studies as it's extremely important for me to speak the language proficiently," he says in Hebrew. demonstrating his language skills. Sarah adds, "He will work in a field that interests him and I am not worried."
Nefesh B'Nefesh, which has been assisting and facilitating North American Aliyah since 2002, shared a recent Deloitte Israel study that demonstrates how over the last two decades of activity, their 75,000 Olim have contributed over NIS 13.04 billion to the Israeli economy. Additionally, the government's standard investment in their Olim is returned within one year. In essence, the ROI on these Aliyah subsidies is no less than 480%.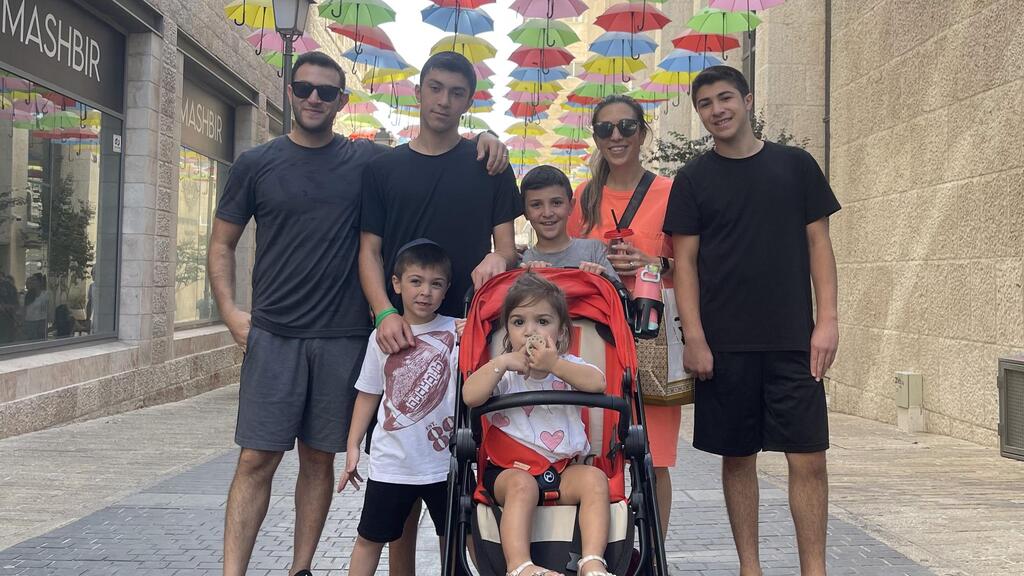 What brought you to decide that it was time to end your U.S. chapter?
"As our children grew older, there was a growing contrast between the life that we were living versus the life we wanted for our family," they both remark. It was clear to Sarah that as time passed, a potential move would become increasingly complicated. "Yishai is already 14 years old - an age when one forms lasting friendships and their personal identity. If we had waited any longer, it might have been too late. And so we are hoping that we are not too late."
Still, you gave up the American dream during a very turbulent time in Israel.
"When comparing our lives in Israel and in the U.S., we feel that the sense of meaning and belonging in Israel is unprecedented. We feel that Israel, as the state of the Jewish people, embodies the Jewish spirit in the best way without trying to change it. There is a true sense of belonging here, regardless of your personal connection to Judaism or political affiliation."
Aliyah Ministry data shows that an average of 6,500 to 7,000 Israeli citizens register annually for repatriation. The majority (60-70%) do return, usually in the summer months during the kids' summer break.
'If it doesn't happen now, it will never happen'
Sarah grew up in a religious Zionist household and served in the IDF Education Corps. She met Jonathan on her post-army trip to the U.S. They married in Israel, then returned to New York and intended to return within a year or two, but their Aliyah was continuously postponed.
During COVID, they planned to travel to Israel to celebrate their eldest son Yishai's bar mitzvah but pandemic-induced travel restrictions spoiled their plans. "Jonathan and the children did not have Israeli citizenship and could not visit. That was when I realized that if it doesn't happen now, it will never happen."
They've already celebrated their second son Eitan's bar mitzvah in Israel. "I wanted to make Aliyah much sooner than we did," Jonathan says apologetically. "But better late than never. Our decision to move to Israel is deeply rooted in our desire to strengthen our connection to our Jewish heritage, and to provide our children with the unique experiences and opportunities of life in Israel."
What about the grandparents?
"Sarah's family is happy that we took this step. Her parents are finally close to their grandchildren, and they help us out all the time," Jonathan says. "At the same time, I left my parents and siblings in the U.S. But even though we've moved away, they are very happy for us. They believe that this is the right thing to do. The idea of making the move themselves and giving up their comfortable life in the U.S. is more difficult for them. However, my sister is making Aliyah to Israel in the coming months and will enlist in the IDF through the FIDF – Nefesh B'Nefesh Lone Soldier Program."
Tell me about a 'culture shock' moment that you've experienced in Israel since your Aliyah.
"Seeing people push while others are trying to get on and off the light rail. Wait, be patient, let them get off the train! It was a culture shock - especially for the children," says Jonathan.
"And that's also what we love most in Israel," he adds with sparkling eyes. "The sense of life in every corner. From the moment we landed in Israel, we've found a strong sense of community, cultural wealth and a tangible spirit of unity between people from all walks of life, and I know that may sound strange with what is happening in Israel. But that is how we feel."
What do you wish for the Jewish people for the new year?
"May there be peace among us, unity, growth and prosperity and a year full of shared achievements. Shana tova u'mtuka".
First published: 02:35, 09.15.23