The IDF Spokesperson's Unit said Friday that an aircraft struck an ambulance in the Gaza Strip, which, according to intelligence was being used by a specific Hamas unit closely positioned to the combat zone.
It was further reported that several Hamas terrorists were killed in the attack, and the IDF has information suggesting that the terrorist organization utilized the ambulance for transporting terrorists and weaponry.
The IDF Spokesperson's Unit announced Friday that military forces were able to recover various intelligence documents from a captured Hamas base inside the Gaza Strip.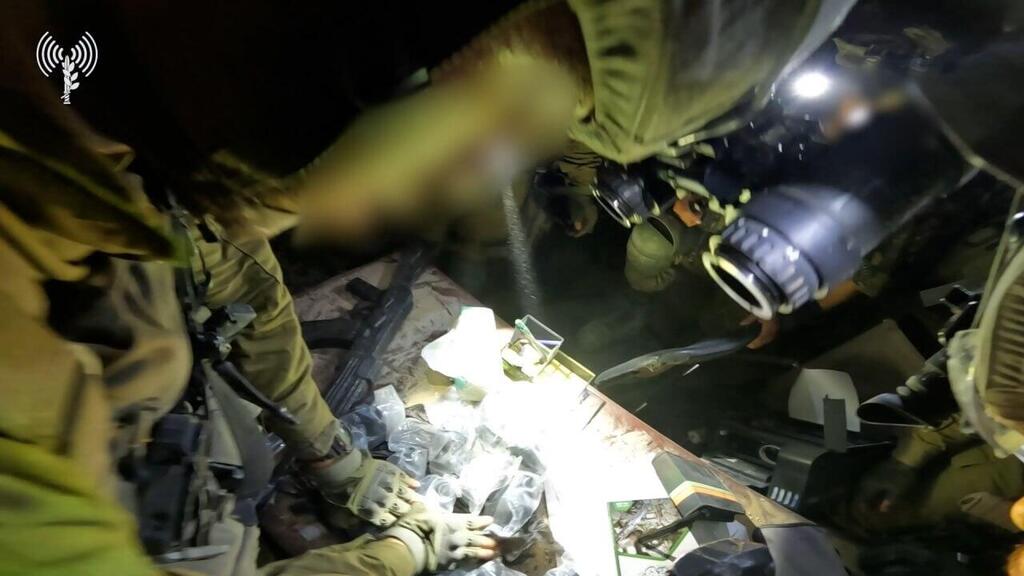 The information obtained encompasses Hamas' operational orders, command and control charts, communication tools, and personal details of both commanders and terrorists within the terror organization. "These materials are being scrutinized by the Intelligence Corps and other relevant units and will serve the IDF in future combat operations," the military said.
The White House said on Friday that 100 US citizens and family members left Gaza on Thursday and said another large group of Americans were expected to leave on Friday.
Speaking to reporters, White House press secretary Karine Jean-Pierre said negotiations are intense on getting foreign nationals out of Gaza and that it is a fluid situation.
In a meeting with U.S. Secretary of State Antony Blinken in Tel Aviv, Defense Minister Yoav Gallant asserted that the war Cabinet unanimously agreed there would be no cease-fire in the Gaza Strip until the Israeli hostages were returned.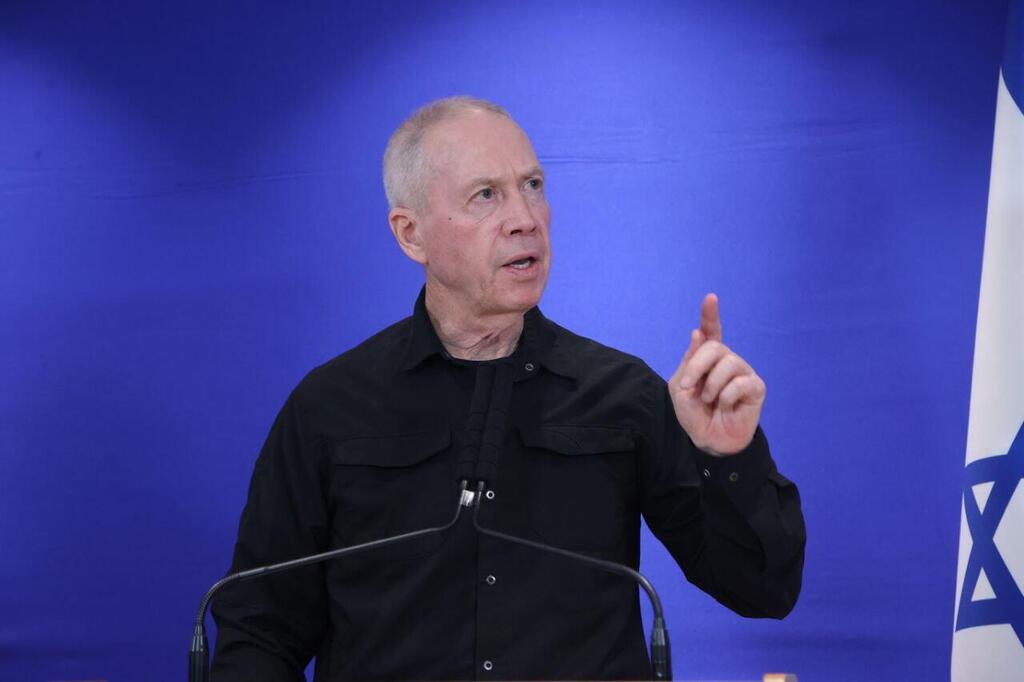 Gallant emphasized the point by showing Blinken a photograph of three-year-old Abigail Edan, an Israeli American from Kibbutz Kfar Aza who
lost her parents in Hamas's October 7 attack
, declaring, "Our children's safety is paramount. We will not agree to a cease-fire without the return of the captives."
He further noted that this stance is backed by the collective resolve of over 250,000 soldiers and their families, amounting to a million people.
Blinken queried about the next political phase post-war, particularly the establishment of alternative governance in Gaza. He acknowledged the heightened pressure on the United States stemming from its unwavering support for Israel.
"The war is 100% Palestinian, not regional. The battle is completely Palestinian, for the Palestinians, and has no relation to other regional affairs," he said at a ceremony honoring members of his terrorist group killed in border skirmishes with Israel since October 7.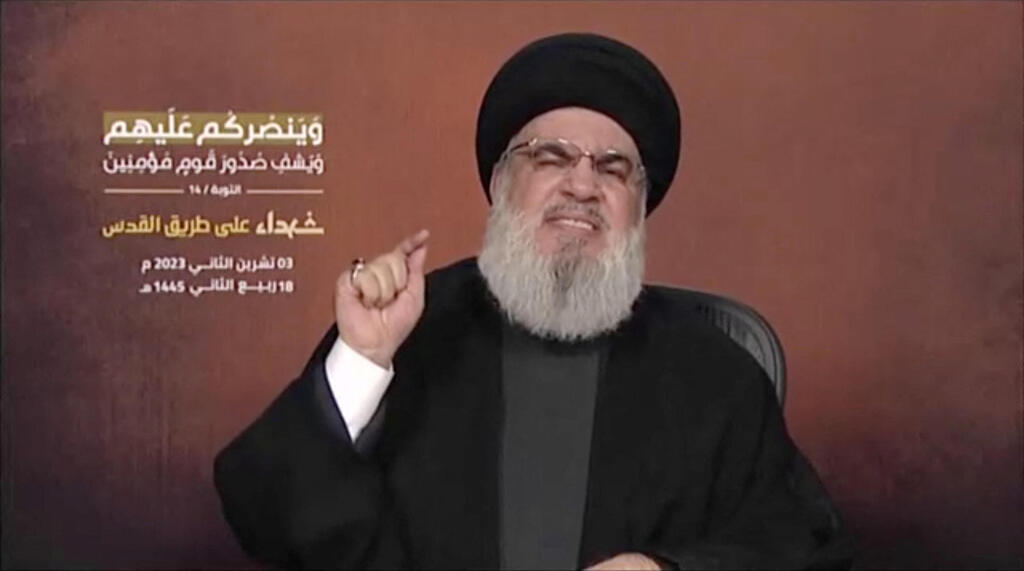 He also stressed that Hezbollah became actively involved in the fighting since October 8. "What is happening on the Lebanese border may seem modest, but it is very important," Nasrallah said, claiming that such exchanges of fire at the border have not been seen since 1948, the year of Israel's independence.
As Nasrallah was speaking in Lebanon, Prime Minister Benjamin Netanyahu warned the Shiite cleric and military commander against opening a second front on Israel's northern border.
"I say again to our enemies, do not miscalculate—any mistake will cost you dearly, a price beyond your belief," he said.
"Our victory will be decisive and clear—it will send a message to our enemies that will resonate for generations. We will not relent until we have achieved our defined goals: the dismantling of Hamas, the return of the captives and the restoration of security for our citizens."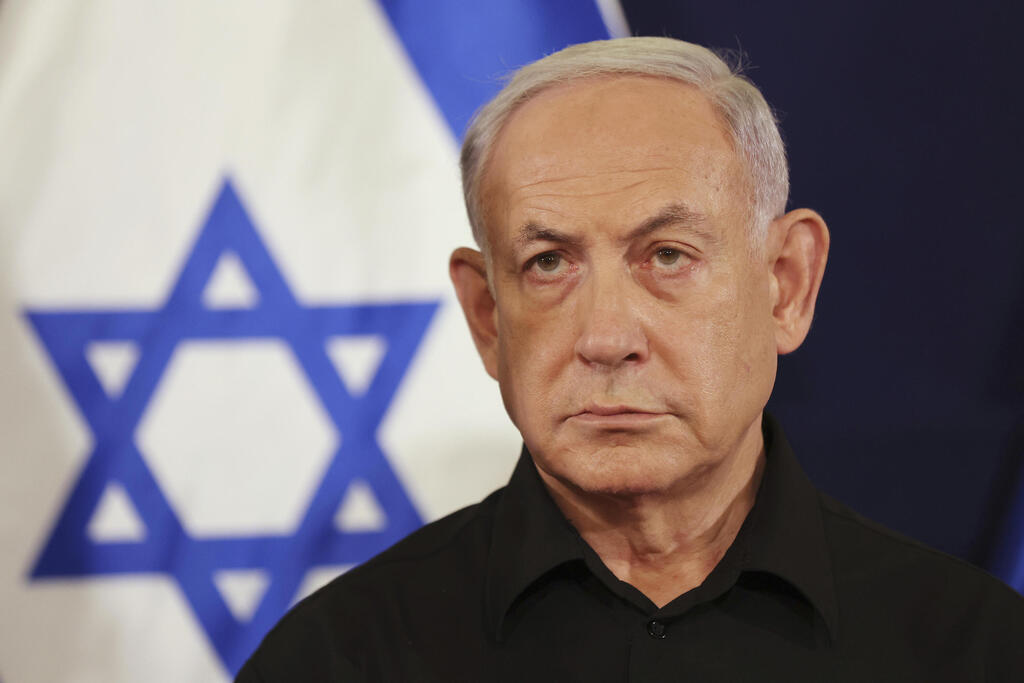 The IDF spokesperson reported successful joint operations between ground and air units in the Gaza Strip, leading to the elimination of scores of terrorists who had engaged Israeli forces through an attack tunnel.
"A terrorist cell was spotted by IDF reservists as it exited a tunnel. An aircraft was called in to target and eliminate the threat. Additionally, terrorists fired upon our forces from within a residential building. The troops responded decisively, resulting in the elimination of the attackers," the report stated.
IDF Spokesperson Rear Admiral Daniel Hagari said in his daily briefing Friday ahead of Hezbollah Secretary-General Hassan Nasrallah's speech that "in the north, we are on alert, and we will continue to respond to any aggression."
"We are on high alert to respond to any scenario, both today and in the days to come. Iran continues to engage in subversive negative activities and incites proxies to distract us from the conflict in Gaza, just as it has done in Ukraine, Yemen and Iraq against U.S. forces."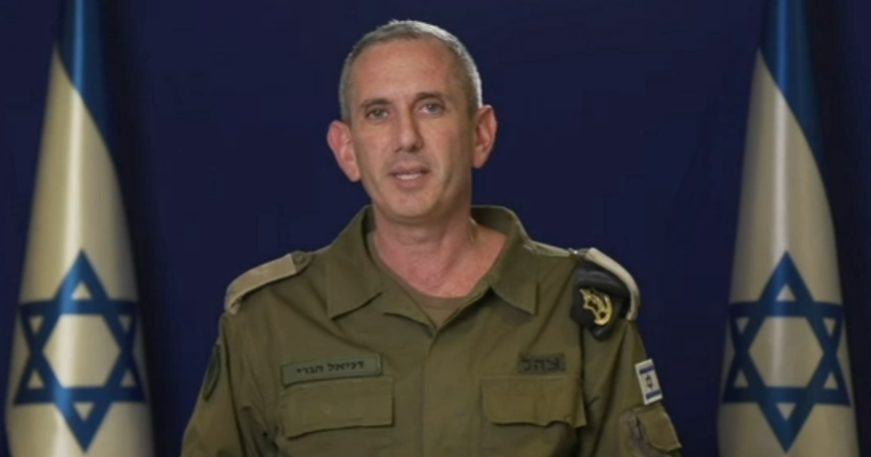 Meanwhile, the United States' top diplomat Antony Blinken landed in Tel Aviv on Friday to push for humanitarian pauses in the Gaza war as Israel said it had surrounded the Palestinian enclave's biggest city and the focus of its drive to annihilate Hamas.
Blinken, on his second trip to Israel in a month, met with Prime Minister Benjamin Netanyahu and other Israeli leaders to discuss concrete steps to minimize harm to civilians in besieged Gaza, where food, fuel, water and medicine are scarce.
CNN reported on Friday that U.S. President Joe Biden and his top advisers are "warning Israel with growing force that it will become increasingly difficult for it to pursue its military goals in Gaza as global outcry intensifies about the scale of humanitarian suffering there."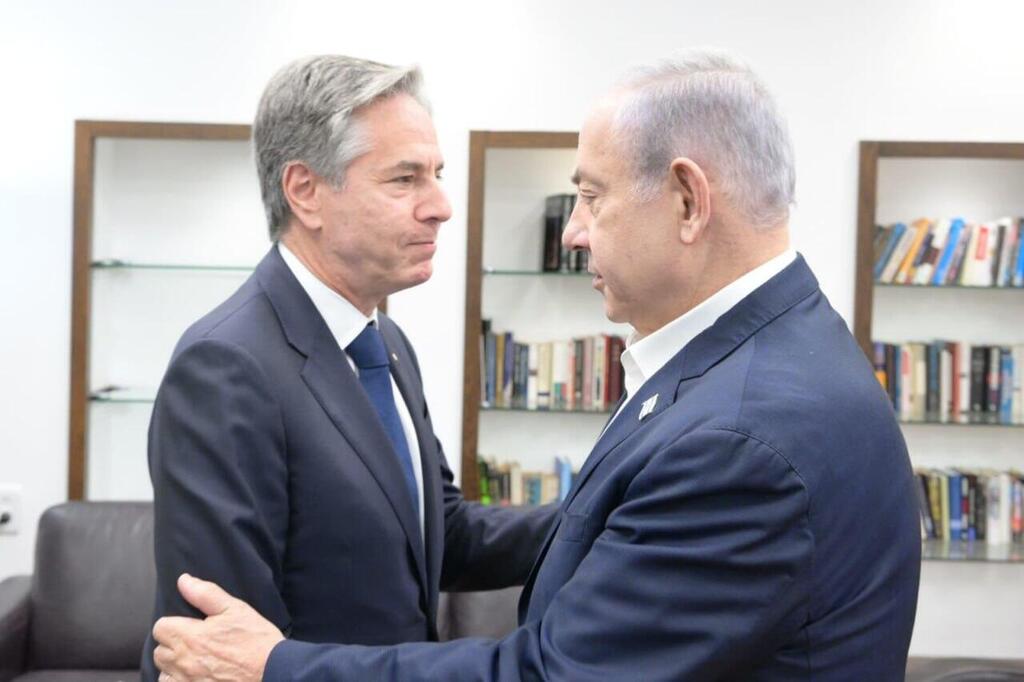 The report stated that behind the scenes, U.S. officials believe there is "limited time" for Israel to try to accomplish its stated objective of taking out Hamas in its current operation before uproar over the humanitarian suffering and civilian casualties – and calls for a cease-fire – reaches a tipping point.
There's a growing understanding within the Biden administration that that decisive action may be needed soon. According to sources that spoke with CNN, several of the president's key advisers think it may be only a matter of weeks, and not months as previously believed, before the U.S. government can no longer justify resisting the mounting calls to advocate publicly for a cease-fire.
The IDF Friday morning named four more soldiers who have been killed in battles against Hamas terrorists in the northern Gaza Strip.
Captain Beni Wais, 22, from Haifa, a platoon commander in the 460th Brigade; Master Sergeant (Res.) Uriah Mash, 41, from Talmon, a 401st Brigade soldier; Master Sergeant (Res.) Yehonatan Yosef Brand, 28, from Jerusalem, a 401st Brigade soldier; Sergeant Major (Res.) Gil Pishitz, 39, from Harish, a tank driver in the 401st Brigade. Two other soldiers were seriously wounded in battle.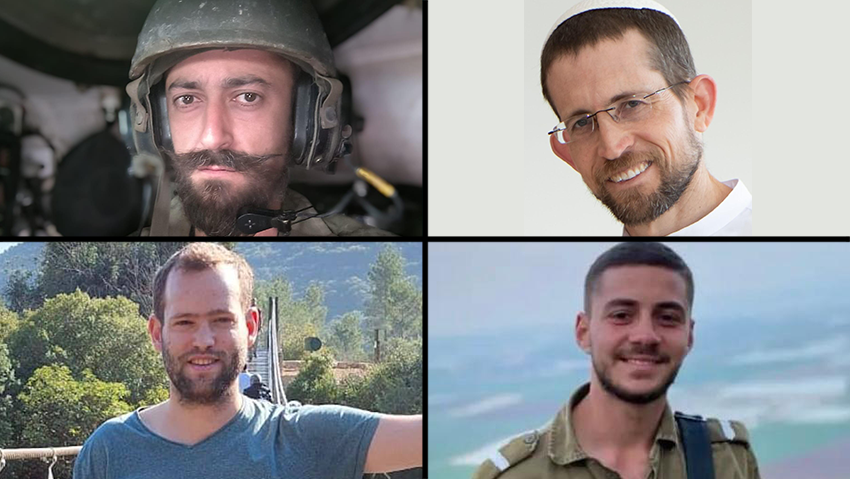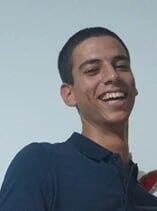 The army later reported that Staff Sergeant Itay Saadon, 22 from Har Haluts, a tank commander in the 401st Brigade, was also killed in action in the northern Gaza Strip. The IDF's death toll has reached 24 since launching its ground offensive in the Palestinian enclave last Friday.
The army also announced that Mustafa Dalul, commander of Hamas's Sabra Tel al-Hawa Battalion, was killed in an Israeli airstrike.
Dalul, who has been actively involved in the war since its onset, played a pivotal role in leading the combat against IDF forces in the Gaza Strip. Over the past few years, Dalul has served in various capacities within Hamas's battalion and brigade structures in Gaza City.
U.S. officials have confirmed that U.S. surveillance drones have been flying over Gaza in search of hostages taken by Hamas when the Palestinian terror organization attacked Israel.
The two U.S. officials, speaking on the condition of anonymity, said the U.S. was flying intelligence-gathering drones over Gaza to assist with hostage location efforts. One of the officials said they had been carrying out the drone flights for over a week.
According to the New York Times, the surveillance drones are mainly focused over the southern part of the Gaza Strip and relay information to the IDF which is operating on the ground in the north.
Pentagon sources confirmed to the Times that this is the first time U.S. drones have operated over Gaza. They clarified that the drones are unarmed and do not support the IDF's offensive operations on the ground.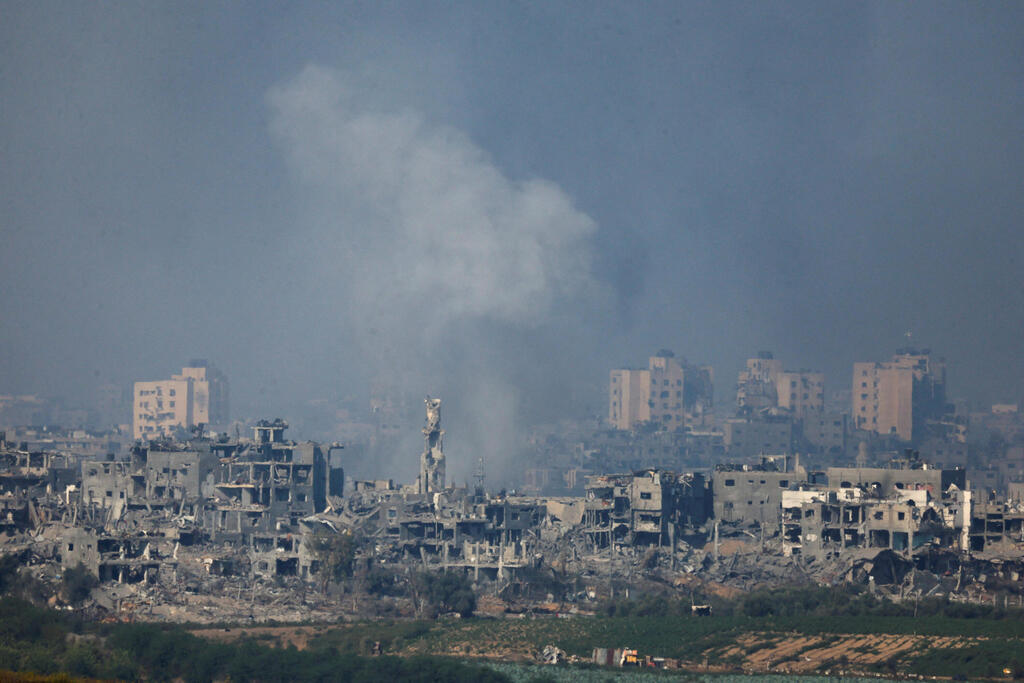 Elite IDF reconnaissance units, including Haruv, Duchifat, Duvdevan, the Engineering Corps and the Border Police, carried out operations in the Jenin refugee camp in the northern West Bank overnight on Friday.
During these operations, an aircraft struck an armed group that had hurled explosives at the troops. Meanwhile, in another clash, terrorists opened fire and lobbed explosives at the forces, who responded with gunfire. Palestinian sources report that these exchanges resulted in four fatalities.
Elsewhere, in the Al-Fawwar camp near Hebron, Israeli forces conducted raids on workshops used as weapon manufacturing sites, where two rioters were shot dead. Additional reports from Palestinian sources indicate that another individual was fatally wounded by IDF gunfire in the Qalandia refugee camp, located to the north of Jerusalem.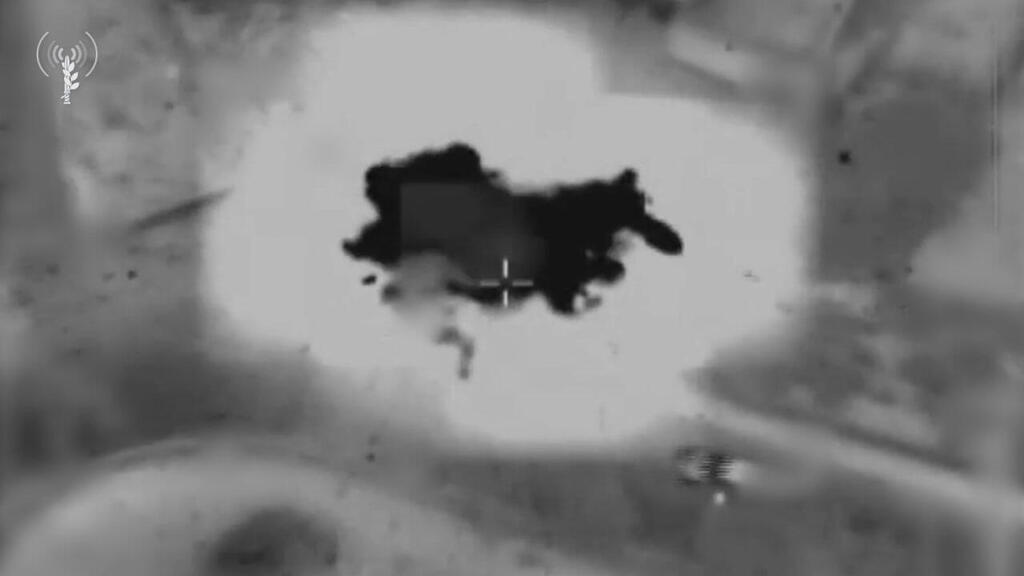 Overnight Friday, the IDF struck a Hezbollah terrorist cell in Lebanon and targeted the group's infrastructure following attacks directed at Israeli soil.
An IDF tank fired at a terrorist cell that was attempting to fire anti-tank missiles from Lebanon into the Mount Dov region of Israel. In the incident, one IDF soldier was moderately wounded and a reservist was lightly wounded by an unmanned aerial vehicle. Both soldiers have been evacuated for medical care and their families have been notified.
Hezbollah has released the names of five additional terrorists who were killed in Lebanon, bringing the organization's confirmed number of fatalities to at least 55.
Katai'b Hezbollah, an Iranian-backed militia in Iraq, issued a threat to U.S. forces whose bases in the region have been attacked in recent weeks.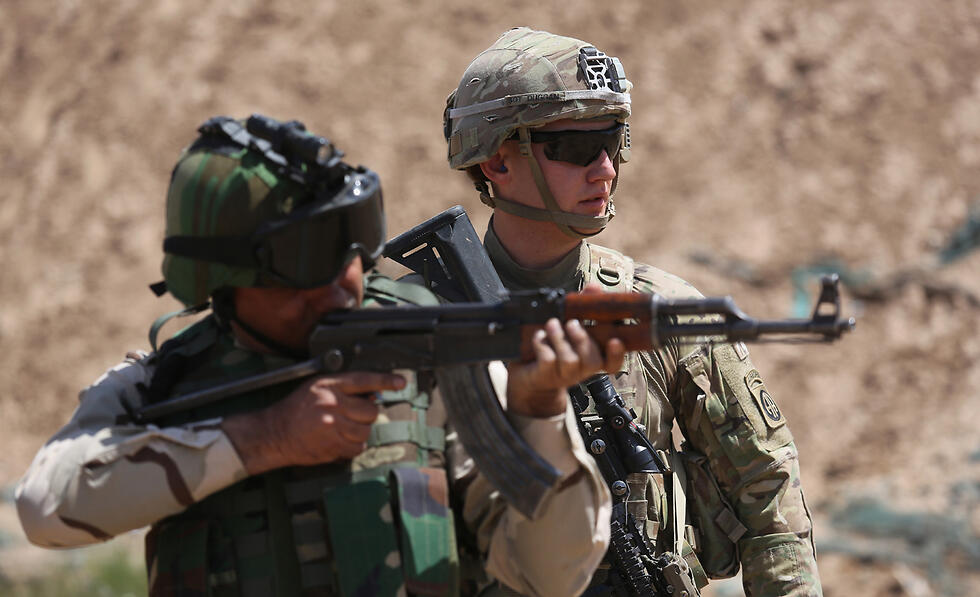 "In support of our people in Palestine and as retribution for the martyrs, a new phase in the confrontation with the enemy and its bases in the area will commence next week, a phase that is broader and more severe," the armed group claimed.
Gulf Arab power the United Arab Emirates warned on Friday that there was a real risk of a regional spillover from the Israel-Hamas war in Gaza, adding that it was working "relentlessly" to secure a humanitarian cease-fire.
The UAE was the most prominent Arab country to sign the 2020 Abraham Accords, a series of pacts with Israel, which the latter hoped would pave the way to normalization of ties with Muslim superpower Saudi Arabia, but the war dealt those plans a blow.
"As we continue working to stop this war we cannot ignore the wider context and the necessity to turn down the regional temperature that is approaching a boiling point," Noura al-Kaabi, a minister of state for foreign affairs, told a policy conference in the capital, Abu Dhabi.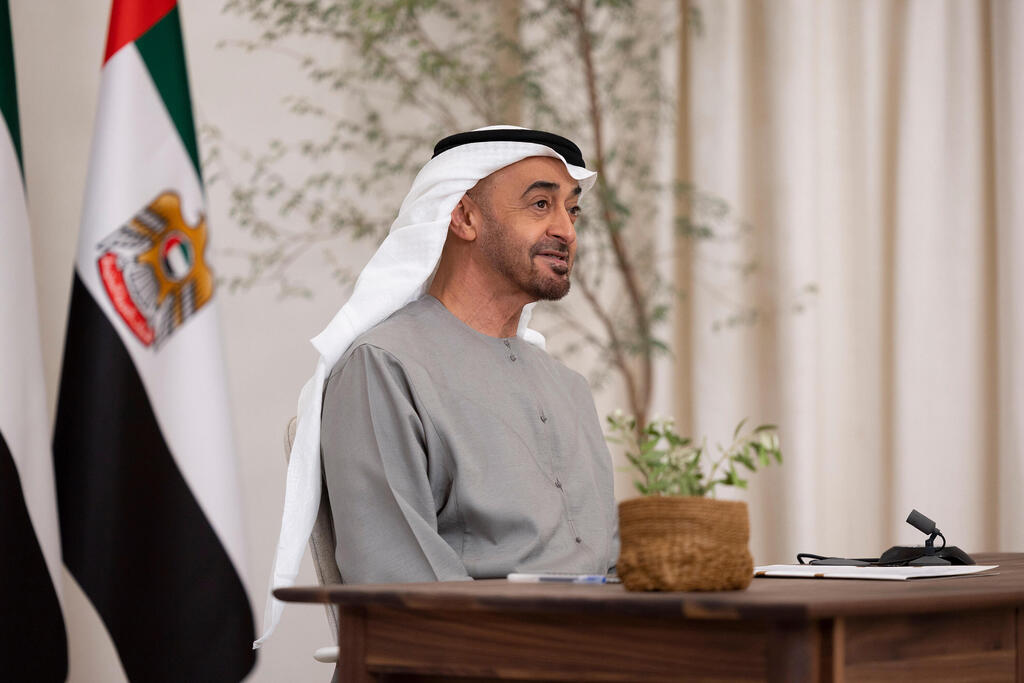 "The risk of regional spillover and further escalation is real, as well as the risk that extremist groups will take advantage of the situation to advance ideologies that will keep us locked in cycles of violence."
Thailand's Foreign Ministry said on Friday it is in touch with Iran and other regional governments that can make contact with Hamas for the safe release of nearly two dozen Thai hostages it is holding.
Parnpree Bahiddha-Nukara, Thailand's top diplomat who was in the Middle East earlier this week, said Iran was close to Hamas and has promised to help with negotiations.
At least 23 Thai nationals were among more than 240 people taken hostage when Hamas attacked Israel on Oct. 7 in the deadliest day of the country's 75-year history. Of the more than 1,400 people Israel says were killed in the rampage, at least 32 were Thai.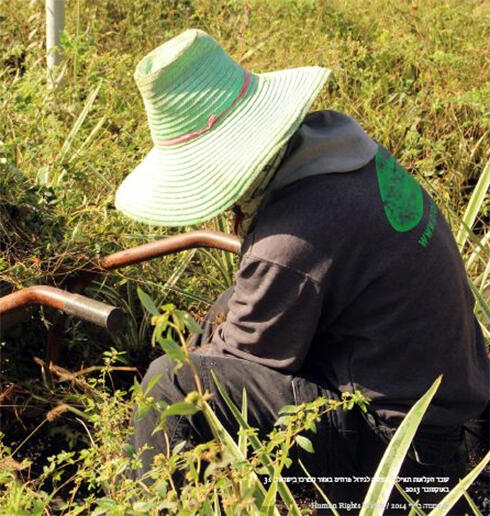 Qatar, Iran and Egypt have agreed to send Thailand's request to free the hostages to Hamas immediately, Thailand's foreign ministry said.
About 30,000 Thai laborers work in Israel, mainly in the farm sector, and 7,200 of those have since been repatriated, according to the foreign ministry.
New images showcase IDF fight to clear Gaza of Hamas
IDF ground forces continue penetrating deeper into Gaza city's inner neighborhoods, confiscating Hamas munitions and battle plans along the way. Here are some recently released photos:
First published: 09:08, 11.03.23