It's not every day that we get the chance to hear
the Military Intelligence chief's
unfiltered takes. But on Tuesday, Maj. Gen. Aharon Haliva shared his unscripted stance at the annual conference of the International Institute for Counter-Terrorism (ICT) at Reichman University.
Unlike Shin Bet Director Ronen Bar and Mossad chief David Barnea, who both came with a prepared speech, and unlike IDF Chief of Staff Aviv Kochavi's short and sweet statements, Haliva spoke candidly and extensively.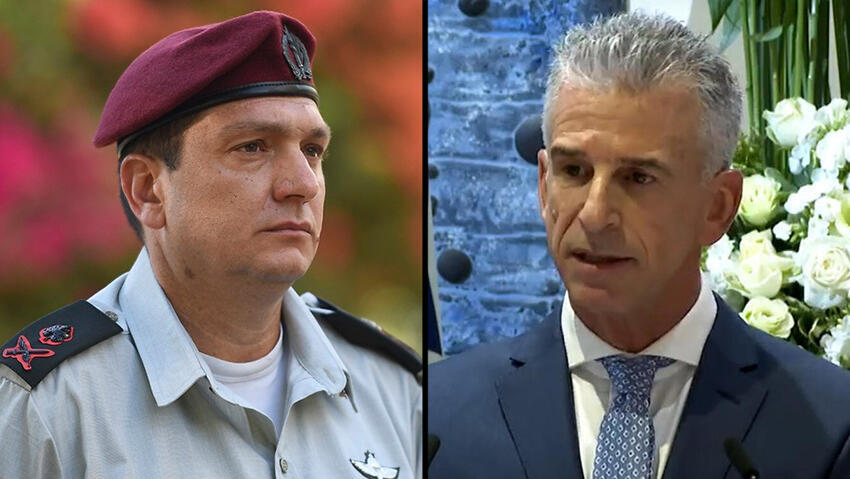 Haliva sat across from ICT founder and Executive Director Prof. Boaz Ganor, who managed to extract some statements that we probably would not have heard from him in a written speech. For instance, like Israel having a security interest in stabilizing the Palestinian Authority to keep terrorism at bay.
"It's a Palestinian interest to reduce the terror level and stabilize the governance of the PA," the intel chief said. "I also do not want to arrest dozens of terror suspects every night, and we need to make the right moves in order to stabilize the PA. It's an Israeli security interest."
Haliva is not known to have a penchant for drama or bombastic headlines as opposed to some other generals, who are thrilled to voice their concerns constantly and gloat whenever their predictions come true.
With that in mind, Haliva stated that the upcoming High Holy Days season is "always a sensitive time," and stressed that Israel should adopt a long-term approach to the Palestinian issue, namely, the day after grizzled PA President Mahmoud Abbas and the consequent power vacuum.
Regarding the Gaza Strip, Haliva stands by his belief that last year's Operation Guardian of the Walls will bring about a period of calm on the southern front, despite the recent tensions that led to Operation Breaking Dawn.
"I still stand by that statement. In Gaza, alongside Hamas' use of force, we are seeing that economic stabilization processes and granting entry to [to Israel to] workers are introducing the potential for long-term calm," he said.
"We are not facing a single opponent in Hamas — there are other actors against us, such as the Islamic Jihad... If Hamas is the sovereign in Gaza, it should have prevented the Jihad from carrying out its recent actions."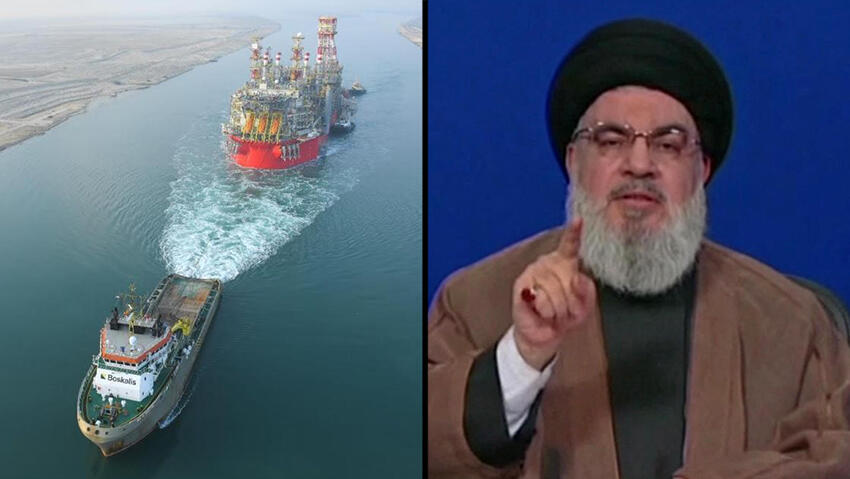 If any threat can be deduced from Haliva's remarks Tuesday, it is directed northward at Hezbollah Secretary-General Hassan Nasrallah.
Haliva's words are of great importance, even more so because they were conveyed in a clear and straightforward manner.
"Israel's might is immense, and I am sure that Hezbollah understands this and does not want to test us. Nasrallah is a serious man and knows what I am talking about," he said.
"In the framework of regional developments, Nasrallah does his calculations with the Second Lebanon War seared deep into his memory. Nasrallah is revered in Iran, and my working assumption and the IDF's is that he is not a vassal, but a partner in decision-making with the Iranians. It is likely that under certain scenarios, Hezbollah — and Nasrallah at its head — will join Iran's cycle of violence."