A senior delegation of Jewish-American leaders on Wednesday paid a flash visit to Israel to urge leaders to find a
compromise
over Prime Minister Benjamin Netanyahu's contentious plan to overhaul the country's judicial system.
The arrival of some 30 leaders from the
Jewish Federations of America
marked a rare foray by the American Jewish community into domestic Israeli affairs and reflected concerns that the turmoil inside Israel could spill over to Jewish communities overseas.
Eric Fingerhut, the president and chief executive of the Jewish Federations, said the 24-hour visit, coming at short notice, illustrated the "grave concern and worry" the Israeli debate has raised among American Jews.
Netanyahu's allies, a collection of ultra-Orthodox and ultranationalist parties, launched the overhaul in January days after taking office. The program aims to weaken Israel's Supreme Court and would give Netanyahu's allies control over the appointment of the nation's judges.
They say the plan is needed to curb an outsized influence of unelected judges over national policy. But critics say the plan will destroy Israel's fragile system of checks and balances and that Netanyahu, who is on trial for corruption charges, has a conflict of interest.
Critics also fear that the rights of LGBTQ people and minority groups could be harmed — issues that have raised concerns among American Jews.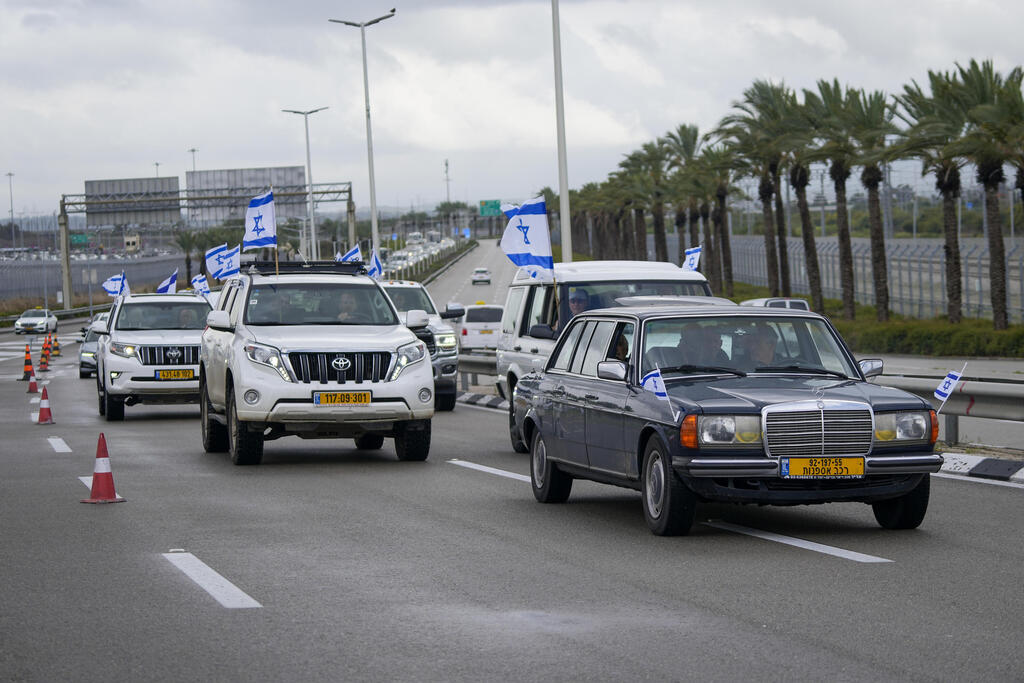 Tens of thousands of Israelis have taken to the streets each week to protest the sweeping overhaul. High-tech leaders, Nobel-winning economists and prominent security officials have spoken out against it, military reservists have threatened to stop reporting for duty and even some of Israel's closest allies, including the U.S., have urged Netanyahu to slow down.
Repeated efforts by Israel's figurehead president, Isaac Herzog, to broker a compromise have stuttered. For the time being, Netanyahu's allies have pushed ahead with the plan.
The Federations said the visit was the first time "in recent history" that it has sent such a delegation to discuss Israeli policy with Israeli leaders.
Fingerhut said his group was unable to meet with Netanyahu, who was traveling to Germany on Wednesday. But he said the delegation held talks with senior members of Netanyahu's coalition, opposition leaders and Herzog. He said his group's message to all sides was to find a compromise and calm the deeply polarized atmosphere.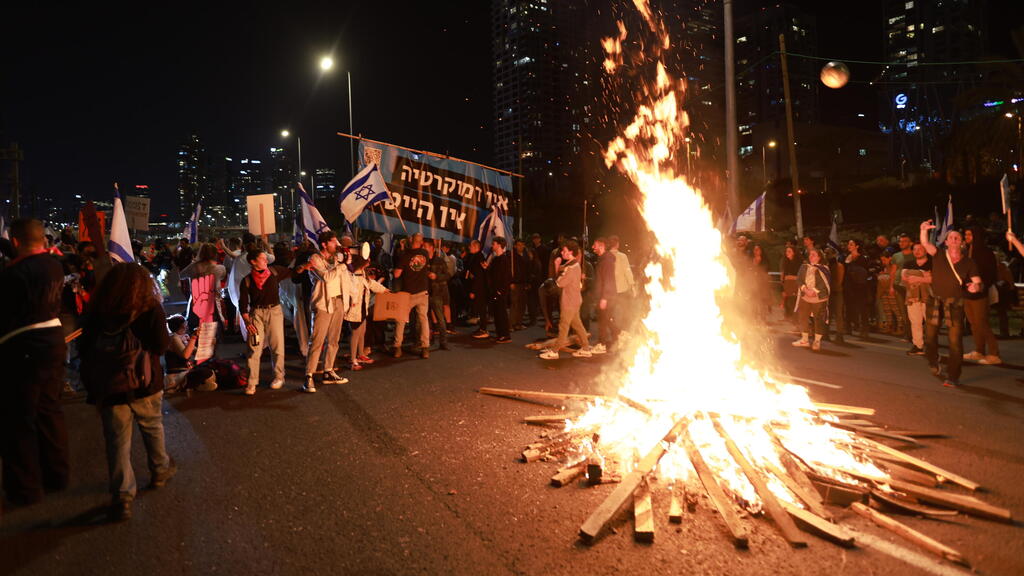 Fingerhut said his organization has decided to speak up both because American Jews "love and care about Israel deeply," but also because Israel's "shared values" with America are a core source of support in the United States.
American Jews tend to hold liberal political positions and identify with liberal streams of Judaism that have struggled for recognition in Israel. An array of Jewish groups have raised concerns that minority rights and religious pluralism could be weakened by the overhaul.
"To the extent that the same fundamental issues of democracy are being debated, that absolutely is something that is of grave concern to the North American Jewish community," he said.
The Jewish Federations of North America represent over 400 Jewish communities across the U.S. and Canada. It raises and distributes more than $2 billion a year to support Jewish communities and vulnerable populations domestically, in Israel and worldwide, making it the largest Jewish philanthropic organization in North America.