IDF soldiers on the Nabi Musa military base in the Judean Desert noticed this week a camel that fell into a large hole in the ground and couldn't get out.
Captain Razkallah Ghanem, who first spotted the distressed animal, said: "Around 11am, we noticed the camel sitting statically outside the fence of our base."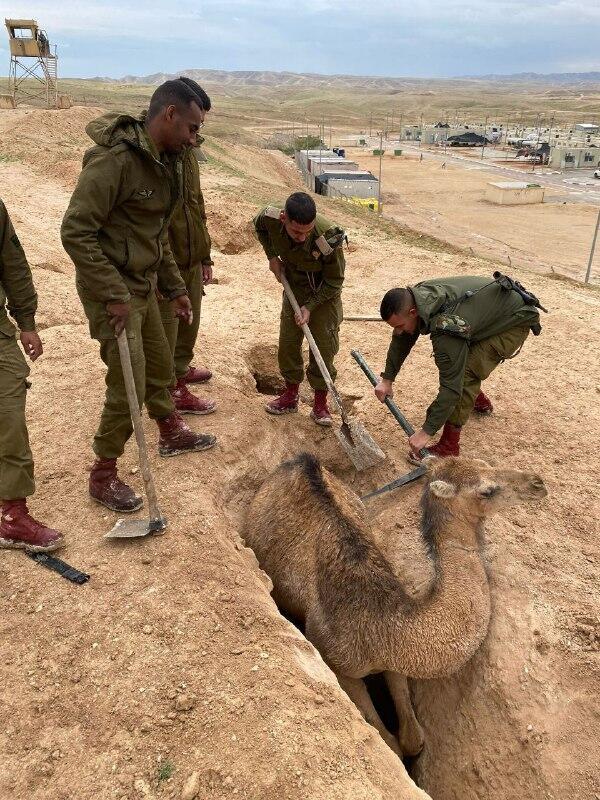 "I decided to go over there and check it out, and then I saw that the camel had fallen into a pit about three meters (10 feet) deep and couldn't get out."
An adult camel can weigh hundreds of kilograms, and several other soldiers from the base quickly joined the officer and tried to rescue the animal.
"We tried to help it get out, and called more soldiers to help, but after two hours of trying, we were unsuccessful. Then I decided to contact the Israel Nature and Parks Authority (NPA) for assistance," Ghanem said.
An NPA inspector arrived at the scene and joined the efforts to rescue the camel. After a few minutes, they were able to extract it from the hole despite difficult weather and terrain conditions.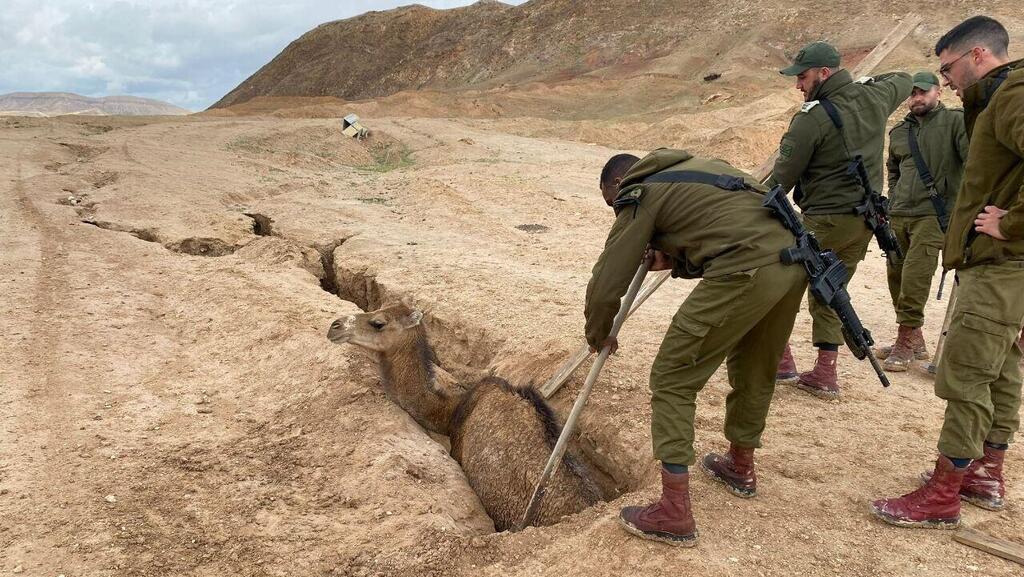 NPA inspector Noam Yihya described how the heroic rescue mission unfolded: "I went down the pit with a gun' sling and asked the soldiers to pull me slowly until I was able to help the camel get out."
"I was glad we managed to pull the camel out in good condition. I saw that it was walking normally and did not require further treatment," he added.