The ideological divide in the nation spills over into gratuitous hatred in Israel's streets: A man with an ultra-Orthodox appearance who was traveling on a bus in the central city of Hod Hasharon was faced with insults from a woman who accused him of not serving in the army and publicly shamed him – all because of his appearance. Even after the man corrected her and said that he was a reserve officer with the rank of captain in a combat unit, she continued to hurl insults at him, claiming that he was "sexually ill" and a "pervert."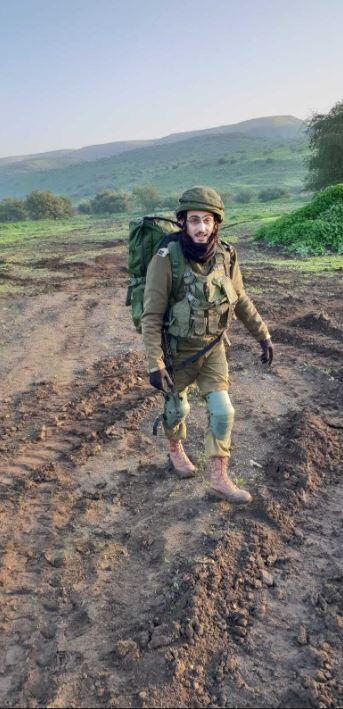 Yonatan Elon Hirsch is an attorney working in the public sector, and a member of the Central District of the State Attorney's Office. On Monday morning, he boarded a bus in his hometown, as usual, when another passenger began ridiculing him because of his kippa, sidelocks, and ultra-Orthodox clothing, as she protested his alleged evasion of military service. In the video he took that was distributed on social networks, Hirsch tries to correct her mistake, but instead of apologizing, she continues to confront him and humiliate him.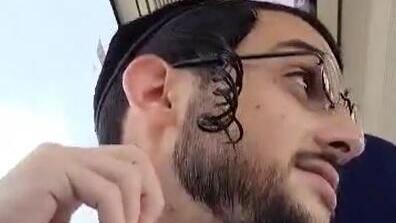 The incident is not unusual. Tension has been growing between the secular and religious community, and in particular, the Haredi sector, who generally do not serve in the military. The divide has grown dramatically in recent months as the Haredi community, which is represented in the current government coalition by two Haredi political parties, supports the judicial overhaul; the courts have in general not supported the Haredi attempts to enshrine their exemption from the military in law.
After Hirsch corrects the woman on the bus, telling her that he did serve in the Israel Defense Forces, the woman asks: "Why do you wear a kippa?'
He responds: "Because this is my belief and it is my right and I live here in Hod Hasharon and it is my right to ride the bus here. It is unbelievable that every time I get on a bus in Hod Hasharon, in the city where I live, I have to receive such insults."
The woman then comments on his haredi garb.
He responds: "I have the right to go as I want, with the shtreimel and with the kippa and with a white shirt - and if I want, I can also go with seven shtreimels. This is a democracy."
The woman responds: "Oh, it's democracy. What is it, the heimish sect? Really, the heimish sect, my dear."
She then doubles down and calls the young man a member of the "heimish cult."
Hirsch responds: "This is not a cult. You live the way you want in the State of Israel and I will live the way I want."
The woman, who later filed a complaint against Hirsch with the driver, then tells the young man to "Shut up, shut up, shut up. Come on, come on," and then accuses him of being "sexually ill" and a "pervert."
Shimon Shmueli, Hirsch's friend and the person who distributed the video on social media, said: "We always talk about these attacks against us when it happens in Hod Hasharon to him or to me in Bat Yam. I told him: next time take a video. This morning he sent this video to a group of friends. He didn't want us to post it, but we think there was an important message here, so we did it out of necessity, so to speak. These things happen all the time and it's completely insane. You watch it over and over again and tear your hair out. It's just unbelievable."