After Ynet reported that the United States informed Israel that it met all the conditions to join the Visa Waiver Program, the Foreign Ministry announced Monday evening that the move will be officially announced "later this week," and "Israeli citizens holding a biometric passport will be able to travel to the U.S. with a discounted electronic authorization."
Israel is set to become the 41st country to be inducted into the program. The waiver will be officially announced on Thursday, and according to estimates, the decision is expected to be implemented starting in November.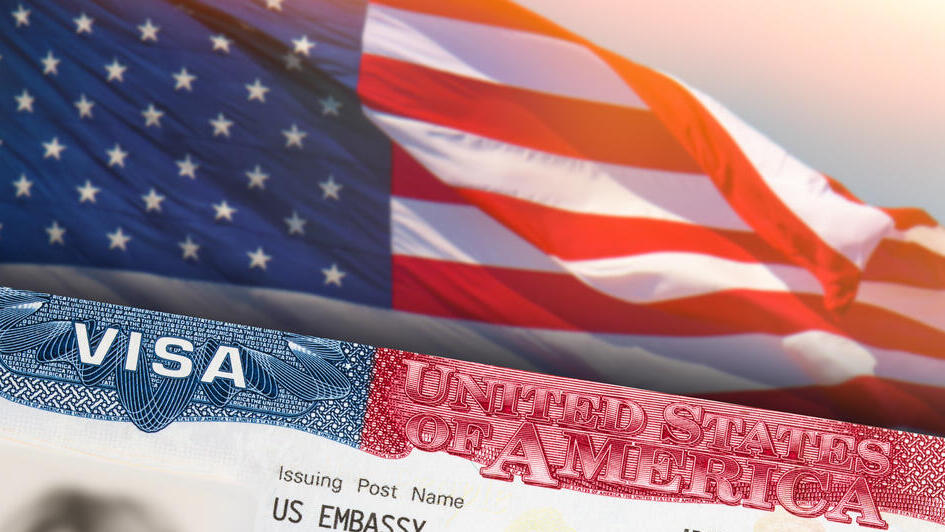 "This is great news for all Israeli citizens," said Foreign Minister Eli Cohen, who thanked U.S. President Joe Biden, Secretary of State Antony Blinken and outgoing Ambassador Tom Nides. "In just a few weeks, Israelis will be able to visit the U.S. without waiting for a long visa process from the American embassy. Israel joining the Visa Waiver Program is a diplomatic achievement. The waiver will benefit the economy overall and tourism in particular, reducing bureaucracy and costs."
Here's what you need to know:
Can someone with a valid U.S. visa continue to use it as usual?
Yes, as long as the visa is valid. In fact, the Visa Waiver Program does not replace the visa process but offers an additional route through the Electronic System for Travel Authorization - ESTA.
How long is the ESTA approval valid and how much does it cost?
The approval costs $21 and is valid for two years.
How long does it take to get a response from ESTA?
Up to 3 days, but usually much less than that.
Does the waiver program allow you to work or study in the U.S.?
No. The visa waiver is granted solely for tourism and business purposes - for a period of up to 90 days.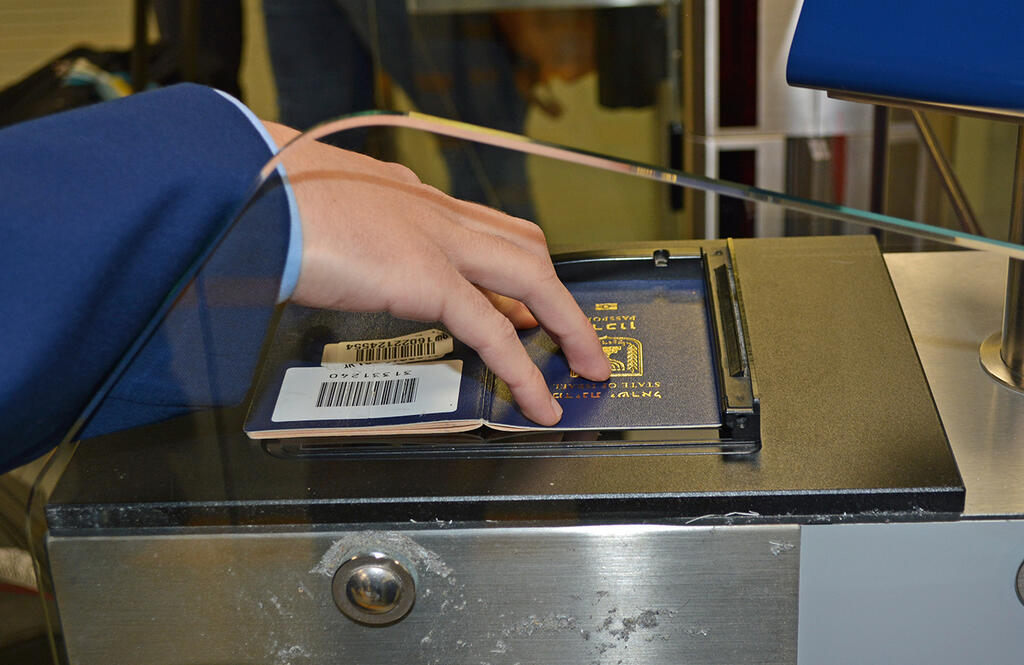 What's the difference between a regular tourist visa and a visa waiver?
A tourist visa allows entry into America for up to six months, while a visa waiver allows entry for up to 90 days.
Is the waiver only intended for biometric passport holders?
Yes, those without a biometric passport will still need to apply for a visa and wait in line at the embassy.
Can I obtain a visa waiver with a foreign passport and not with an Israeli passport?
There's no issue continuing to use foreign passports from countries that have a waiver.
When should one renew the ESTA?
After two years, or in cases of passport replacement, name change, gender change or change of citizenship.
What happens if someone enters with the waiver and exceeds the 90-day limit?
The possibility to use ESTA will be permanently revoked for them, and they might also not be granted a visa in the future.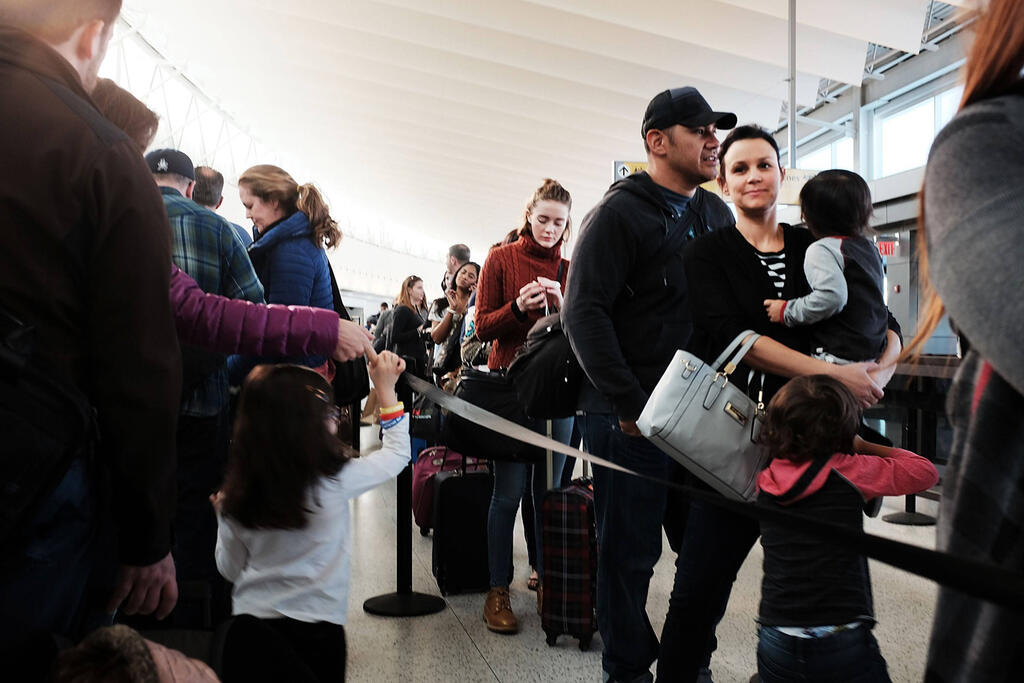 Does a positive response from the ESTA system guarantee free entry into the U.S.?
No. While a positive response from ESTA provides the clearance to reach the U.S. international entry point, the ultimate entry decision lies with the customs and border patrol agent at the airport. Entry may be denied if an individual raises suspicion, fails to articulate their plans in the U.S. or cannot assure their intent to return to Israel within 90 days.
How would I minimize the risk of being denied entry into the U.S.?
Clearly articulate your plans and intentions in the U.S. to the customs and border patrol agent; specify the duration of your stay; provide details of your accommodation, such as hotel bookings and present a return flight ticket. It's advisable to have any documentation that can help dispel concerns about potential visa waiver violations.
Can someone with a criminal record, including arrests or convictions, enter the U.S. via the Visa Waiver Program?
While an arrest or conviction doesn't inherently bar entry to the U.S. through the Visa Waiver Program, U.S. embassies usually recommend applying for a tourist visa in such cases, irrespective of legal obligations. If border officials question a traveler's criminal past, they might seek clarification from Israeli authorities. Especially grave offenses might prevent entry. Note, U.S. access to Israeli criminal records is limited and selective.
Is it possible for the U.S. to exclude Israel from the Visa Waiver Program?
Being part of the Visa Waiver Program entails a security cooperation agreement. As long as Israel upholds this agreement's terms, its position in the program remains secure. Yet, if a notable fraction of Israelis overstay the 90-day limit, Israel's participation might be jeopardized.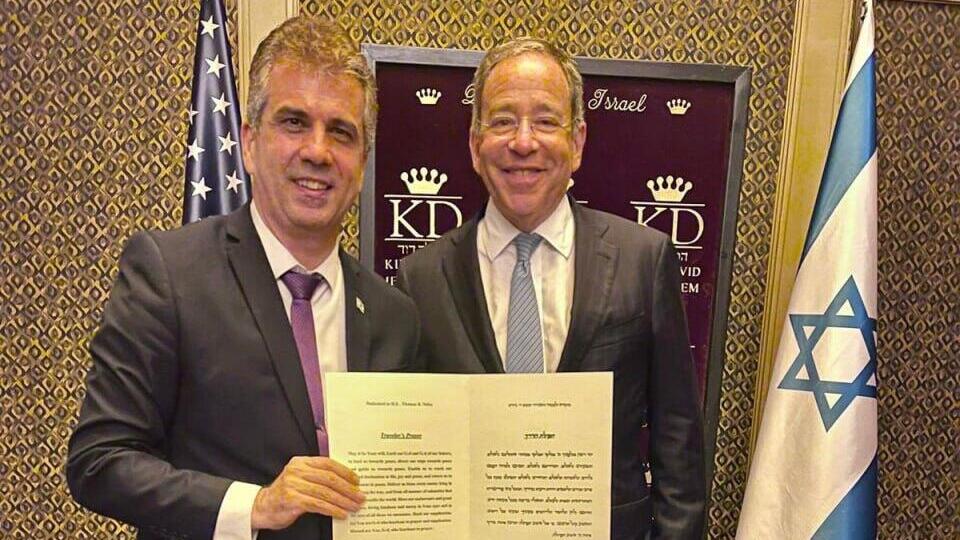 Have countries ever been excluded from the Visa Waiver Program?
Yes, countries like Argentina and Uruguay were removed in 2002 and 2003, respectively, due to a notable number of their citizens overstaying illegally in the U.S. Occasionally, the U.S. might apply restrictions or temporary suspensions if the program's benefits are abused.
Notably, the U.S. declared this year that only those born in Hungary could use the visa waiver. The ESTA validity for Hungarians was also shortened from two years to one, and U.S. entries were capped at once a year. This change came after the U.S. discovered extensive passport fraud in Hungary, with several foreigners, potentially including criminals, obtaining Hungarian passports, some under false identities.