Over 15,000
Ukrainian immigrants
arrived in Israel since the Russian troops marched into the Eastern European country nearly a year ago, among them mothers, children, seniors, and hundreds of Holocaust survivors, according to data released Sunday by the Aliyah and Integration Ministry and the Jewish Agency.
Since the outset of hostilities on February 24, 2022, Israel launched a special operation in tandem with the Jewish Agency and established a network of emergency centers in countries bordering Ukraine that accommodated Jewish refugees until their arrival in Israel.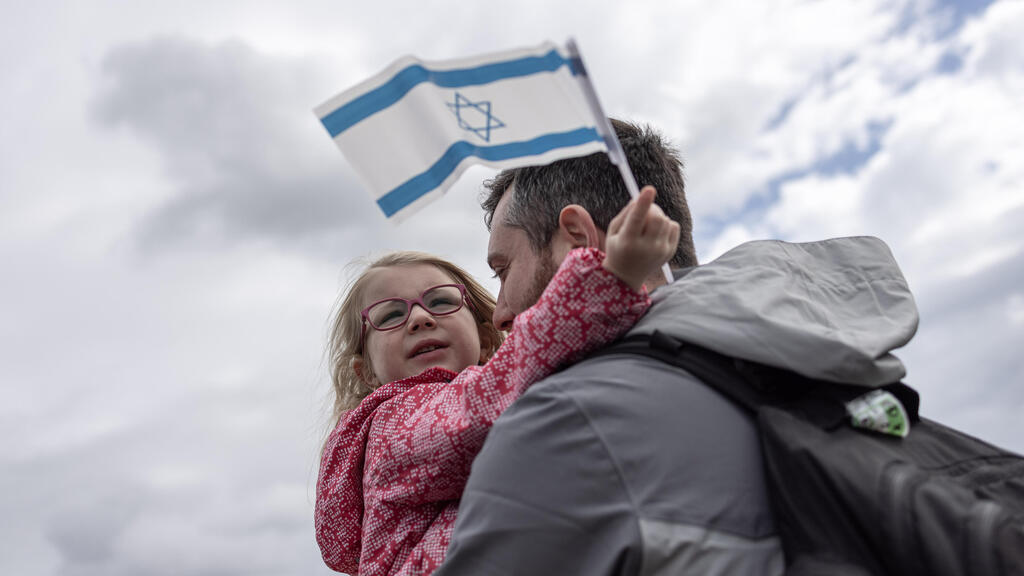 According to the data, 24% of the new arrivals are under the age of 18; 18% between 18-35; 19% between 36-50; 18% between 51-65, and 21% of them are 66 and older.
The immigrants from Ukraine were integrated into 172 communities in Israel. Haifa, Israel's third largest city, received the most immigrants, welcoming 1,764 new arrivals.
The central city of Netanya came in second with 1,066 immigrants, followed by Bat Yam with 878 immigrants, Nahariya with 802 immigrants, Ashkelon with 773 immigrants, Rishon LeZion with 739 immigrants, and Eilat with 296 immigrants.
Following their arrival, immigrants were housed in hotels throughout Israel, rented for them by the Aliyah and Integration Ministry. Jewish communities and foundations across the world rallied to support the immigration effort, donating tens of millions of dollars.
Within a day after the Russian invasion, the Jewish Agency set up 18 emergency centers in Ukraine and countries bordering it such as Poland, Moldova, Hungary, and Romania, to accommodate Jewish refugees.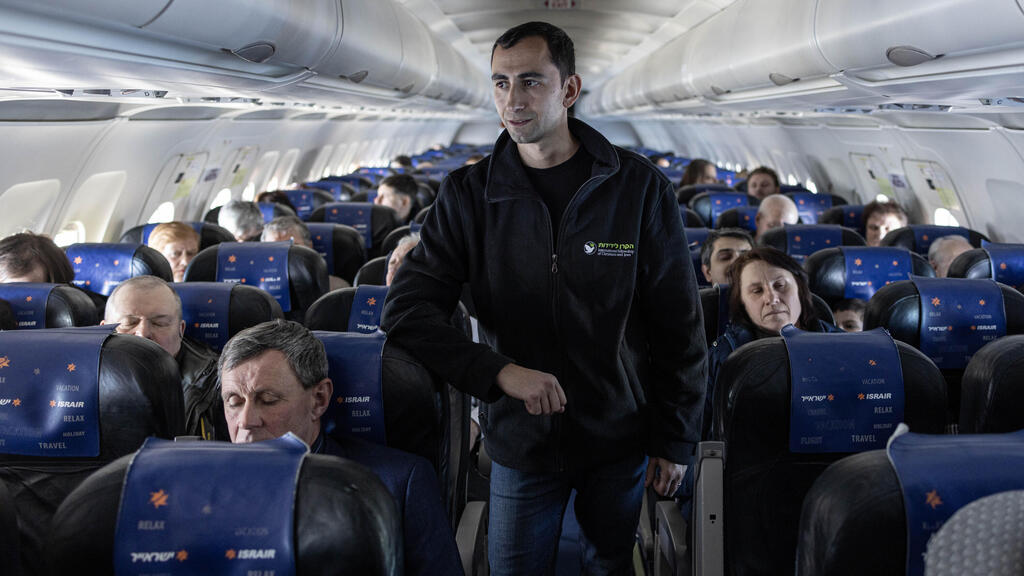 Some 450 teams of professionals and volunteers operated in these centers, providing the refugees who escaped combat areas a place to stay, emotional support, and medical treatment.
More than 290,000 meals were distributed at the emergency centers, and thousands of refugees were brought to Israel. The Jewish Agency's immigration efforts were organized with help from the Foreign Ministry and other Israeli immigration agencies.
Meanwhile in Israel, special emergency hotlines and control centers lead rescue operations of Jewish refugees fleeing warzones in Ukraine.
Alongside the immigration efforts, emergency aid was provided to Jewish communities within Ukraine. Nearly 400 metric tons of humanitarian aid were collected in Israel and distributed to refugees in Ukraine in cooperation with local authorities.
The Aliyah and Integration Ministry operated on an emergency footing in light of the sensitive situation and, in partnership with the IDF and government agencies, assisted in the efficient integration of tens of thousands of immigrants.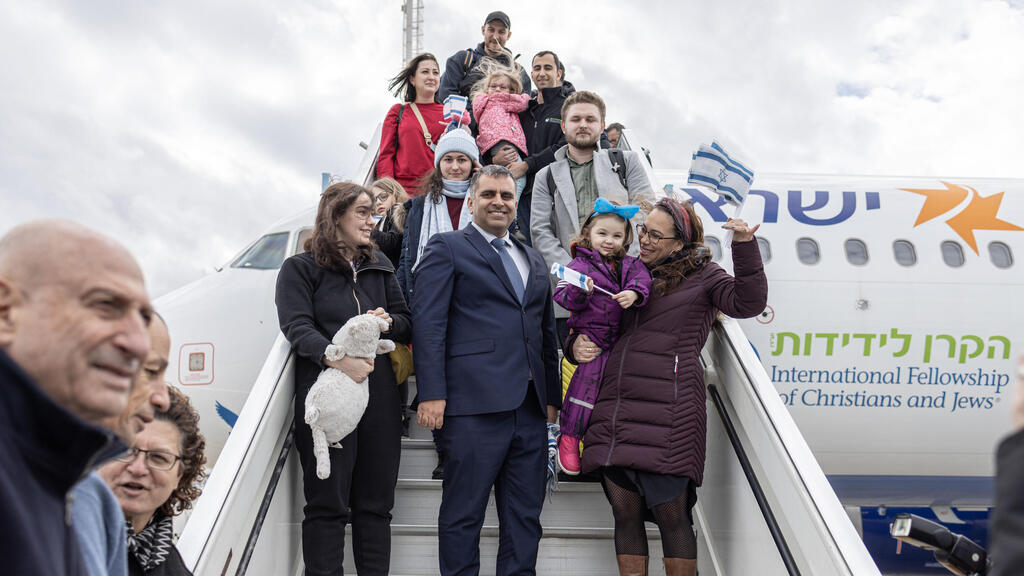 Meanwhile, assistance to Jews who wish to immigrate to Israel continues, and educational activities are being held for Jewish communities in Ukraine and neighboring countries in person and virtually.
"Following the invasion of Ukraine, I traveled to refugee centers in Moldova to oversee the immigration of Jews who fled from warzones," said Aliyah and Integration Minister Ofir Sofer.
"Massive immigration, such as the one that occurred last year - in which 75,000 immigrants arrived – can make a great opportunity or a deep crisis. If we don't increase the budget for immigrant integration, it'll be a disaster.
As soon as I entered office, I had to deal with the issue of integration centers, and with much effort, I managed to secure a budget for more Hebrew lessons, which are key to the integration of every immigrant."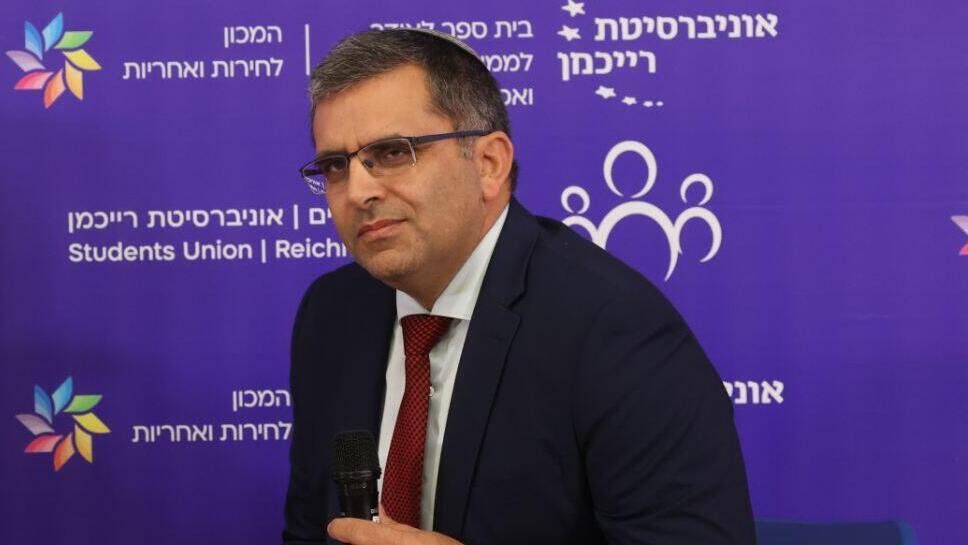 Jewish Agency Chairman, Maj. Gen. (ret.) Doron Almog said that "This is one of the largest rescue operations in history. The operation to save lives and bring them to Israel was made possible thanks to our partners, the Aliyah and Integration Ministry and the government, the Jewish Federations of North America, the Jewish Foundation, and the International Fellowship of Christians and Jews."
"Mutual responsibility among the Jewish people is a moral compass by which we have acted throughout history, and will continue to do so. At this time, we are responsible to continue to integrate immigrants with open arms," he added.