The trial of Wassim Assayed, the Palestinian terrorist accused of murdering
Yehuda and Tamar Kadouri in 2019
, continued on Wednesday at the Jerusalem District Court, during which the suspect cross-examined the witnesses who testified, instead of his attorney.
Four witnesses were expected to testify in court - Shari Halleli, the Kadouri couple's daughter, and her husband Shimon Halleli; Hadar Bezalel, who was stabbed by Assayed; and a friend of Ivan Tarnowski, a foreign worker whom Assayed murdered two years ago.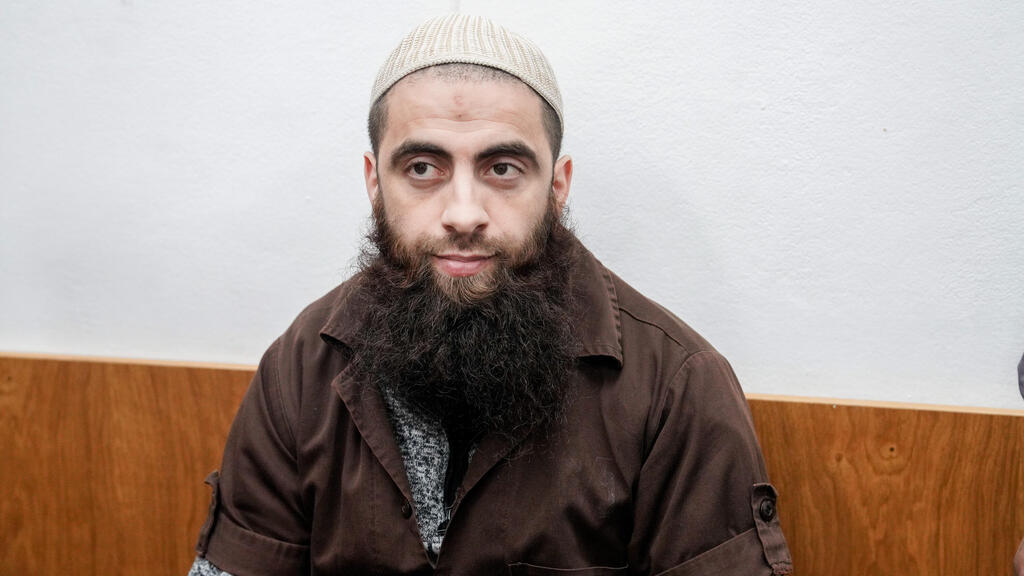 At the request of the witnesses, a partition was set up to separate them from the terrorist. When the hearing began and Halleli's husband took the stand, the suspect questioned him.
Assayed's attorney on behalf of the public defenders office, wanted to be removed from the case after Assayed asked him to "represent him in the style of the Islamic State," which Assayed is affiliated with, by stating that it's "a religious duty to kill Jews." The court, however, rejected the request.
Halleli herself testified that: "The first time we entered my parents' home, my siblings and I saw the house was in ruins."
Later, Igor Anoui, a Moldovan worker who was attacked while Assayed stabbed his friend, Tarnowski, took the stand. "This creature made me disabled, and I have debts in Moldova, so I don't sleep well," Anoui recounted.
"In the middle of the night, I woke up from a blow and pain I felt," he said. "When I went out of the room, I saw Ivan lying on the floor covered in blood, and I started screaming. I ran to the bathroom, took a towel, and pushed it against the wound I had in my neck."
Assayed asked Anoui: "Do you recognize me?" The witness declined, and the terrorist asked: "That's strange, if I stabbed you in the neck, how didn't you see me?"
Anoui replied that "I was sleeping with my face against the wall, and I woke up after someone hit me."
Following the testimonies, Judge Arnon Darel asked Assayed's attorney if he wanted to question the witnesses; he declined.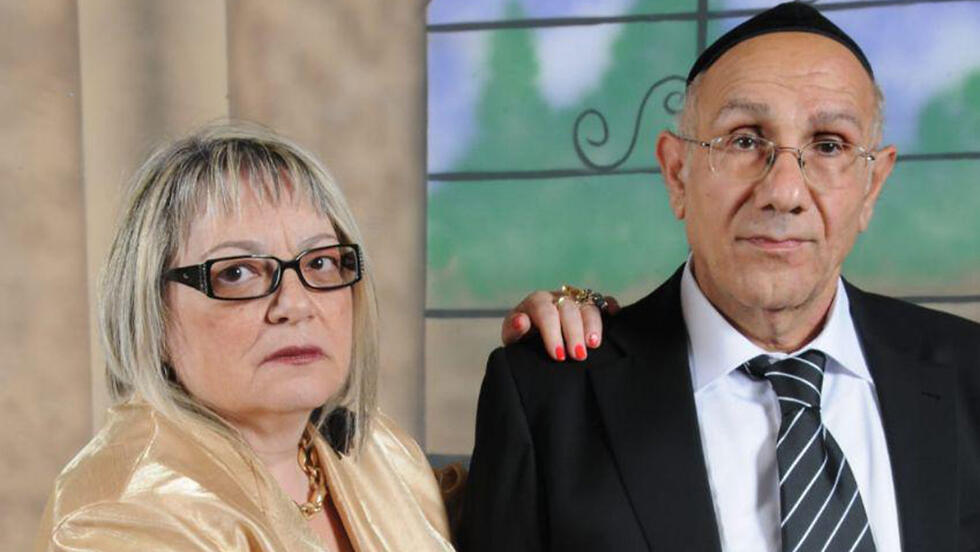 According to charges filed against Assayed last year, he pledged allegiance to the Islamic State in 2014. On January 8, 2019, he infiltrated Israel carrying intending to attack Jews. He then arrived in Jerusalem and wandered the streets in search of Jewish victims.
He saw Hadar Bezalel, then 15, and started following her. When he caught up with her, he pulled out a knife and began stabbing her neck. She screamed, and he quickly fled the scene.
"I planned to go out and headed to stairs near my house when I heard footsteps," she testified. "I glanced back and saw someone dressed in black. I couldn't see their face. I felt like they were choking me, but I managed to free myself after struggling with them and screamed loudly."
"The whole thing lasted for maybe 30 seconds" she added. "He had a black bag, and his clothes were black. He had the hood of his hoodie on, so I couldn't see anything. After I pushed him away, he started running, and when I fell backward, I saw blood on my hand."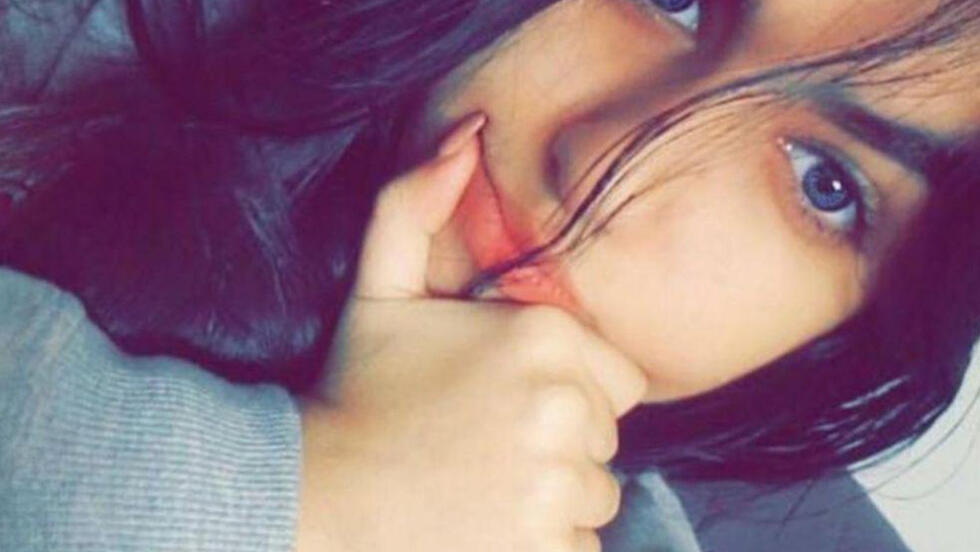 Assayed then asked her: "You said I wore a hoodie, but the Shin Bet said I had a hat with a string connected to it," to which Bezalel replied she didn't remember. Assayed also mentioned her previous statement to the media saying he had a mustache and an Arabic appearance.
The judge then asked Bezalel how she reached that conclusion, to which she replied, "I saw his eyes." Assayed later stated that "I never grew a mustache. I'll apologize to her if it'll help."
Bezalel's sister, Ortal Sharabi, also testified saying: "My sister went out, I heard her screaming and falling. I saw a person with a hoodie on his head, and I ran to her and asked her what happened. She told me he strangled her. Later, Assayed asked Sharabi if she recognized him. She replied, "I didn't see his face."
A day after his attack on Bezalel, Assayed returned to search for other victims. Around 9:30 p.m., he noticed Yehuda Kadouri, getting out of his car and walking toward his apartment.
The terrorist followed Yehuda Kadouri, entered the building after him, and waited. Shortly after, Kadouri exited his apartment and returned to his car.
Assayed then opened the door and entered the apartment. He moved between rooms and found Tamara Kadouri lying in her bed in the bedroom, then stabbed her in the neck several times, killing her.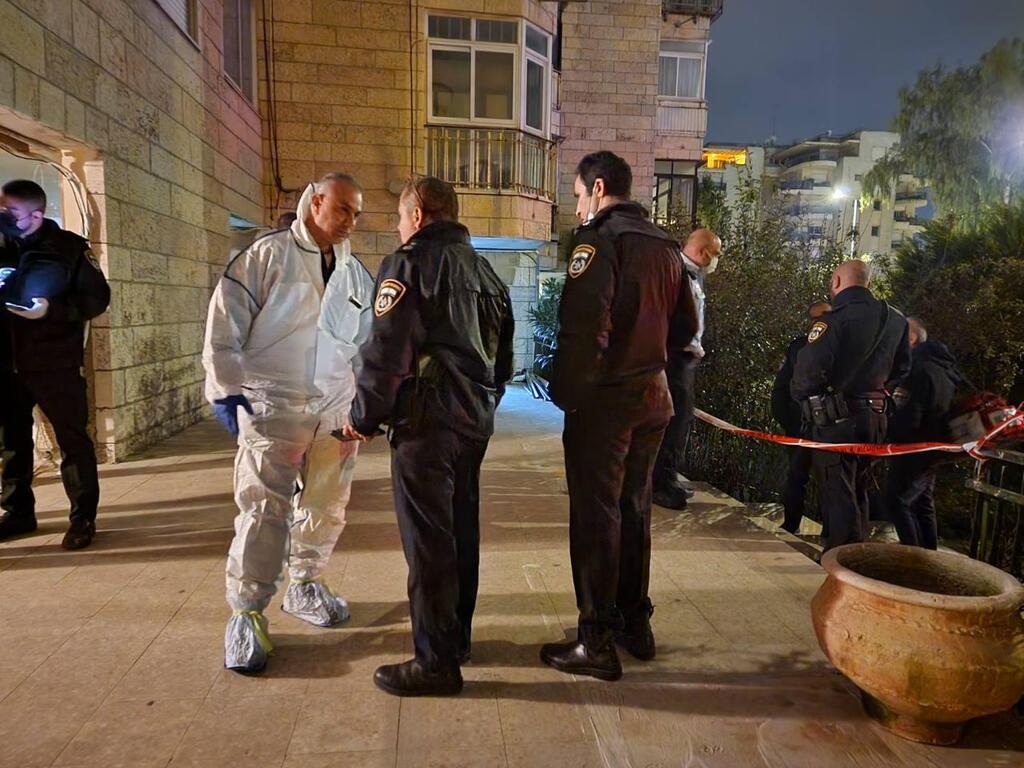 The suspect then hid in one of the rooms in the apartment and waited for Yehuda to return, after which he stabbed him several times, killing him.
According to the charges, in March 2022, the defendant entered Israel again intending to attack Jews. He carried a bag containing explosives, a taser, pepper spray and a knife. He wore gloves, and climbed over the West Bank barrier.
Late in the evening, Assayed arrived in Jerusalem and entered an apartment where he noticed Ivan Tarnowski, and two other individuals sleeping in their beds.
The terrorist approached Tarnowski's bed and stabbed him while he was asleep. He then turned to the second bed in the room and began stabbing the second person. Tarnowski woke up and caused Assayed to flee the apartment. Later, Tarnowski died as a result of his wounds.