According to the ministry, more than 2,000 people were injured in the tremor, 1,404 of them in serious condition. Many of the wounded require blood transfusions, and both tourists and locals rushed to blood donation centers to offer donations.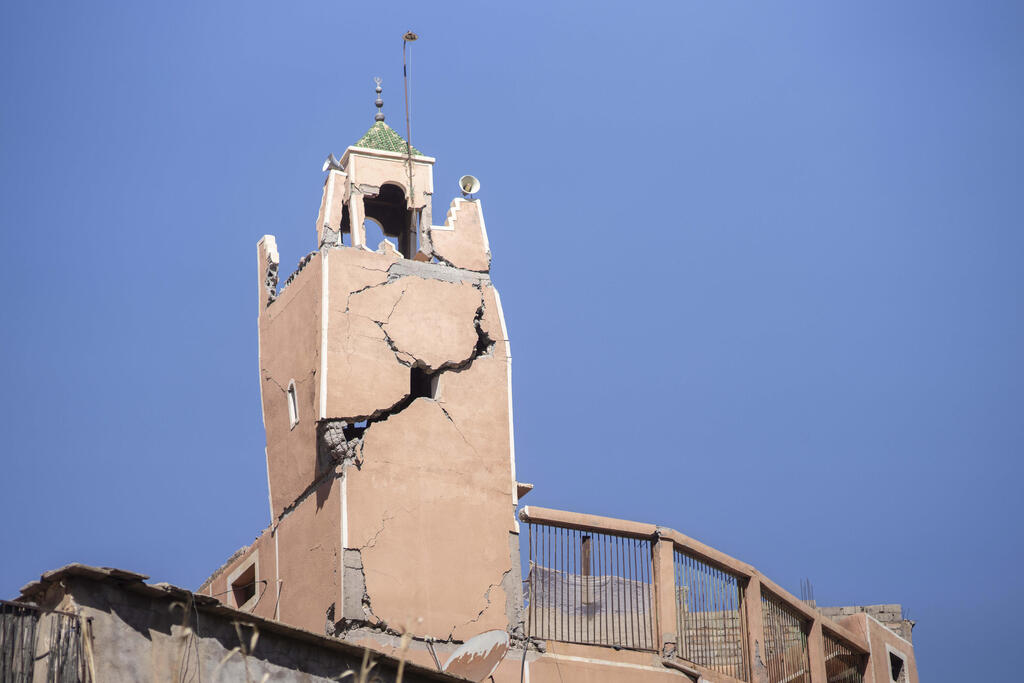 Kholoud, a French-Moroccan national who arrived in Marrakesh before the quake, rushed to the blood donation center as soon as it opened. Reading reports on social media that Israel was gearing up to send a rescue mission to the country, she said, "It's a kind, humane effort, and we're happy it comes from across the world and Israel."
Imad, a resident of Marrakesh, waited at the entrance of the blood center "to thank people who come to help. There were many people; I saw tourists from America and France. It's touching."
Meanwhile, the Foreign Ministry confirmed Sunday morning that contact has been established with all Israeli nationals in Morocco following the quake and their situation and location are known.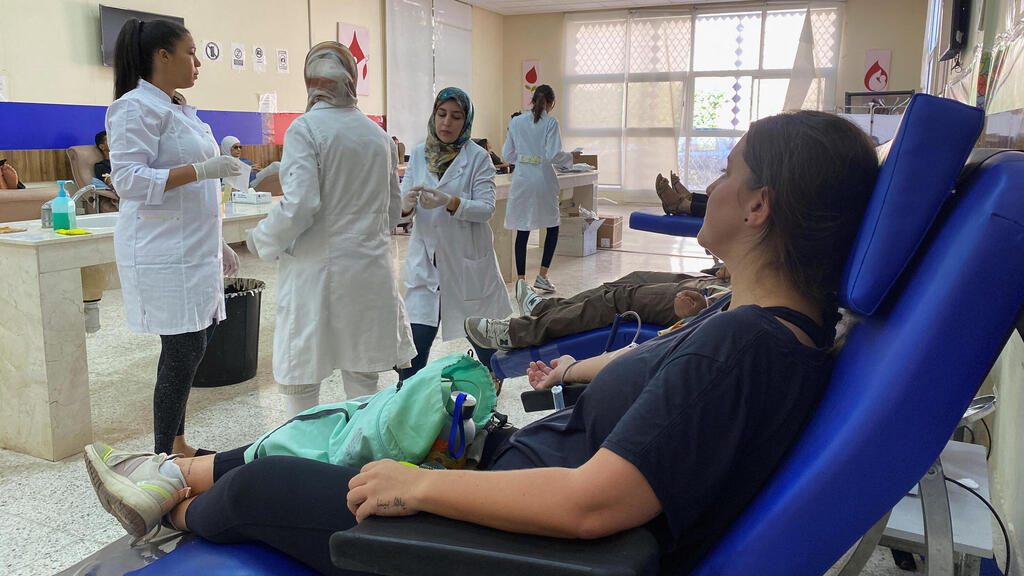 "It was the scariest night of our lives," recounted Neta, an Israeli tourist who arrived in Marrakesh shortly before the earthquake. "My partner Barak had just gone to sleep when suddenly the whole room started shaking. There was a loud noise. I covered my head with my hands, and after a second we realized everything was falling. We ran downstairs, and couldn't see anything. Buildings next to us collapsed, and there was great panic."
Shimshon was at a casino when the earthquake struck. "Everyone was terrified and ran outside. We returned to the hotel around 2 in the morning, went up to our room, and saw the walls were cracked, so we decided to leave."
Meanwhile, Israel has yet to decide whether to send an official rescue mission to Morocco, as the country hasn't responded to aid offers from Israel and other countries. Israel continues to prepare for a rapid deployment, but the mission is contingent upon receipt of an official request.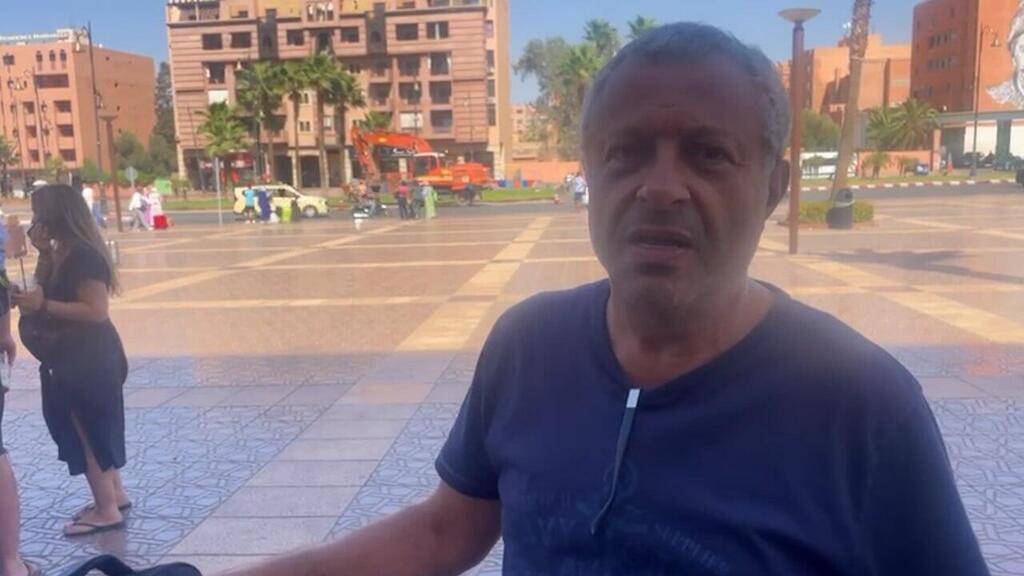 Defense Minister Yoav Gallant spoke with his Moroccan counterpart Abdellatif Loudiyi on Saturday and extended his condolences to the Moroccan people. He told his counterpart that Israel is willing to send aid should it be asked to.
"Our hearts go out to Morocco's people," said Foreign Minister Eli Cohen, who also noted that Israel has offered the Moroccan government immediate humanitarian aid. A delegation from the ministry will depart for Morocco on Sunday to bolster the ranks at the Israeli embassy in Morocco.
Major concerns in Morocco come from the possibility of additional aftershocks, and the Red Cross has requested immediate assistance at the quake's epicenter in the country's mountainous area, where the highest number of casualties is reported.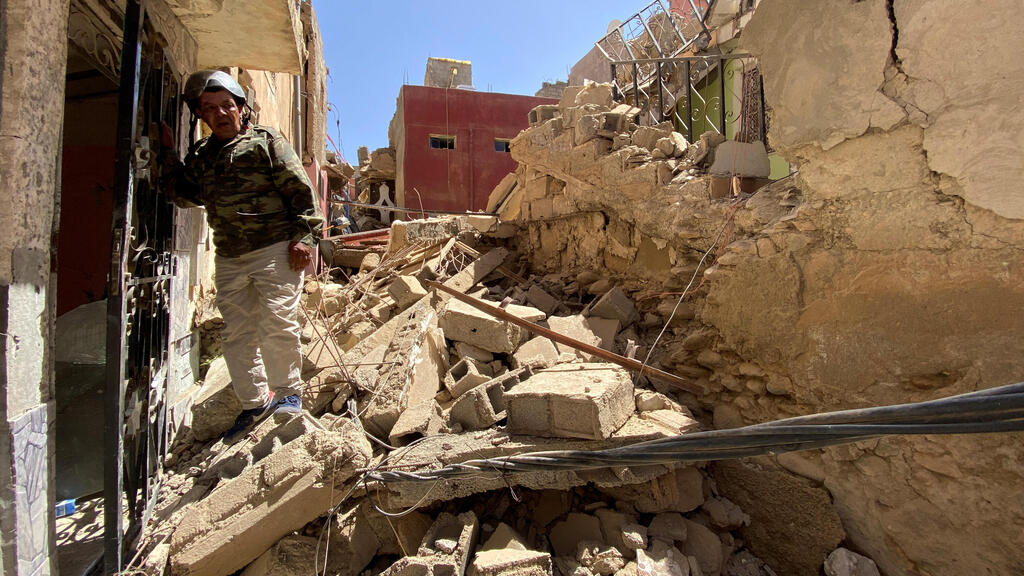 "People will live outside their homes in the foreseeable future," said Caroline Holt of the Red Cross, noting the areas are extremely hot during the day and freezing during the night.
Reaching Morocco's mountainous areas is very challenging, and local reports suggest that many roads in the region are blocked due to rockslides, which further complicates rescue efforts. Moroccan officials estimate that some of the roads will only be reopened in a few days.
Ayoub Toudite, a resident of a village near the epicenter, said that "houses collapsed on people. We urgently need ambulances. Please help us."