Defense Minister Yoav Gallant said on Thursday that Israel intends to take appropriate steps to ensure its security amid expectations of a normalization agreement with Saudi Arabia. "Peace with Saudi Arabia is a blessing for Israel, but alongside that, we are making every effort to assess the risks and ensure that we are moving in the right and responsible direction."
Gallant spoke in a press conference during his official visit to Germany. Although the military was not a party to the deliberations over the pending peace deal and was not briefed on its components until recently, Galant said he had established work teams to ensure the flow of information with the IDF and Mossad to address any concerns.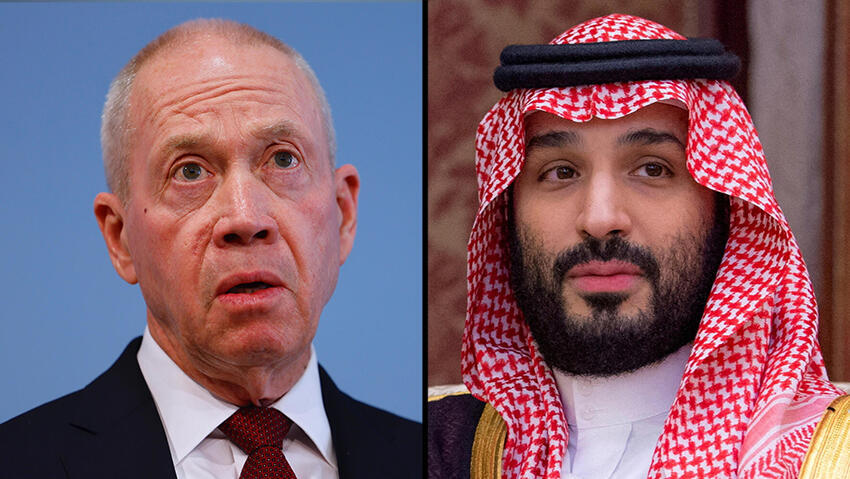 In his comments to reporters, Gallant said all efforts will be made to move forward with Saudi Arabia. He also discussed the continued risks posed by Iran and the pending end to sanctions on Tehran's missile program due to expire in October. "If the arms embargo on Iran is lifted next month, Iranian drones responsible for the killing of civilians around the world would be just a precursor to what we may see in the future." According to Gallant, "Iran will have the freedom to deploy advanced missiles, alongside its pursuit of nuclear weapons," and added that the international community must take meaningful action.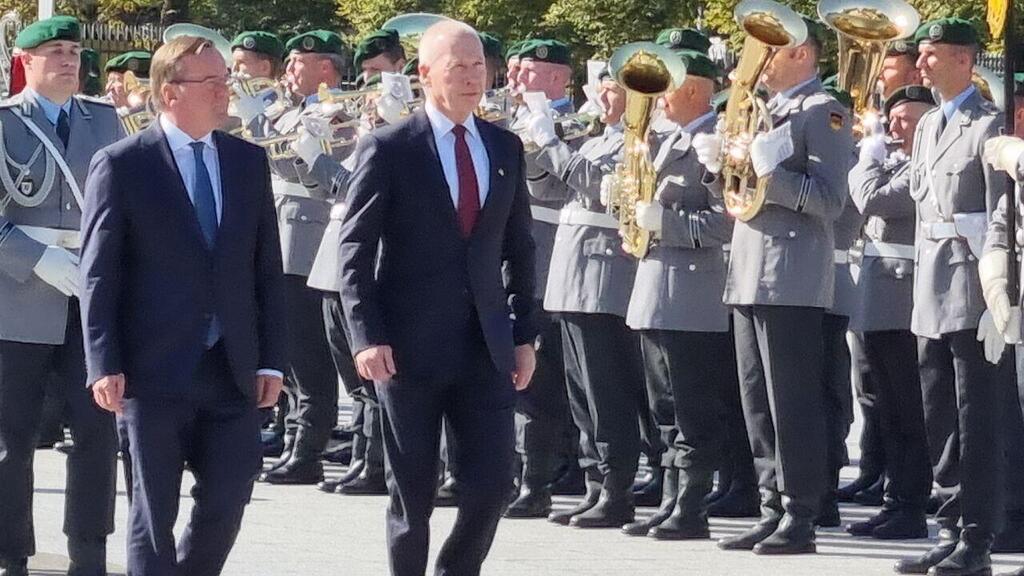 Earlier, Gallant was received by an honorary guard at the German Defense Ministry. He signed a new security cooperation agreement with his German counterpart, which includes the sale of the Israeli
Arrow 3 missile defense system
to Germany as part of the largest-ever Israeli arms deal, estimated at four billion euros and would include the delivery of the first battery with launchers and control and communication systems within two years. "Eighty years after World War II, Israel and Germany are joining hands in building a safer future for both nations," Gallant said at the press conference. "Today's Germany is not the Germany of the past; it has been helping Israel for decades. If I were to ask my mother if she would believe all this, her answer would probably be no."
German Defense Minister Boris Pistorius said the purchase of the Arrow system is the best that Germany can buy. "We see what is happening with Russia now and cannot say what technological developments Europe will see in the next 10 to 15 years."
The sale of the arrow system to Germany came after the U.S., which was a partner to the development of the system,
gave its concent
last August
He told reporters that he expressed his government's concerns over the coalition's judicial legislation. "It was an open and frank discussion," he said. Gallant said he would respect the decision of the Supreme Court on the controversial basic laws passed by the coalition and refused to join others who declined to commit to do the same.