Bayramov will host a reception in Tel Aviv to mark the embassy's opening and is expected to meet with Prime Minister Benjamin Netanyahu, Defense Minister Yoav Galant and the president during his visit. He will also travel to Ramallah to meet with Palestinian President Mahmoud Abbas.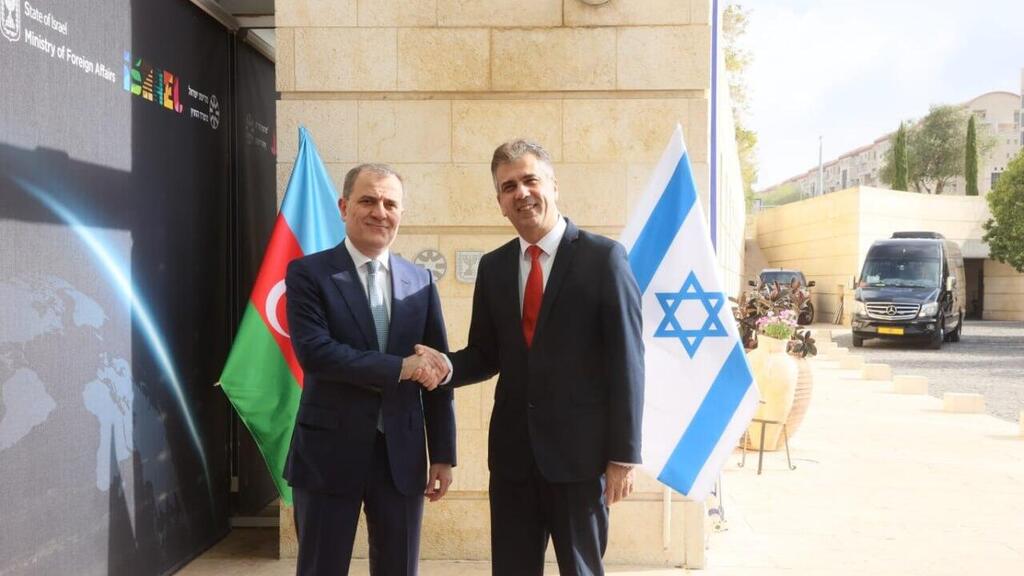 "I come at the head of the largest Azeri delegation ever to visit Israel," Bayramov said. "It even includes Jews from Russia and the United States," he said.
The visiting minister met earlier with his Israeli counterpart Foreign Minister Eli Cohen who said a new chapter in the relations between the two countries has opened.
They discussed the strengthening ties between Israel and Azerbaijan and cooperation on energy and water desalination.
Cohen said hi intends to visit Baku at the head of an economic delegation next month to continue to bolster trade.
From there Cohen intends to continue to Turkmenistan for the inauguration of Israel's new embassy building in Ashgabat, only 21 kilometers (13 miles) from the border with Iran.
The ministers discussed Iran among other regional matters.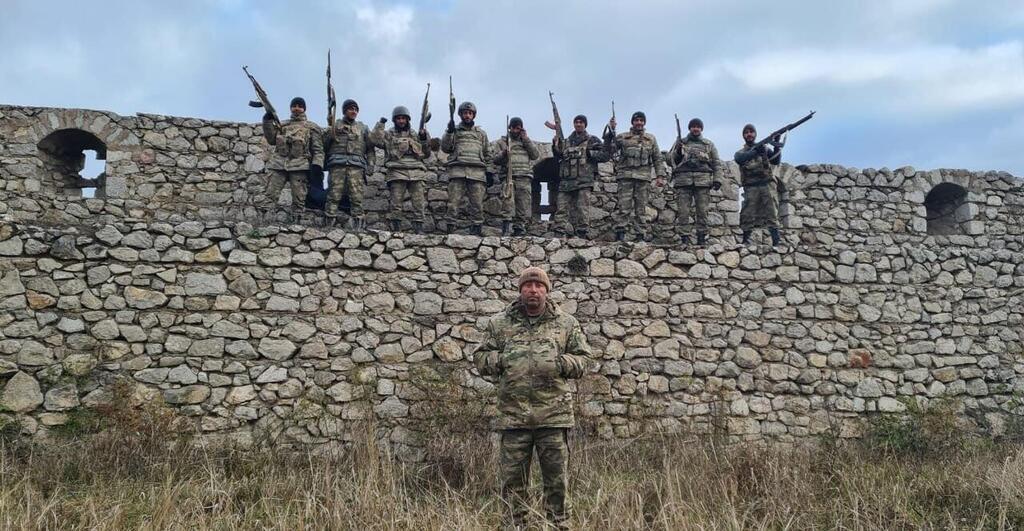 "Azerbaijan is a Muslim country and its locations make our relations of strategic importance and great potential," Cohen said.
"The minister and I agreed on forming a united front in the face of Iran," he said. "We must work together to prevent Iran from obtaining nuclear capability and will best achieve that goal through political and economic means, while a credible military threat is understood," Cohen said.
Despite Jerusalem, having been one of the first to recognize independent Azerbaijan, there has been no Azeri diplomatic envoy assigned to Israel, while Israeli diplomats have been in Baku since 1993.
Azerbaijan is a secular country with a predominately Muslim Shia population and some 18,000 Jews who enjoy religious freedom.