Anatoly Chubais, formerly the deputy prime minister of Russia and the Kremlin's climate envoy, who fled Russia in March of last year due to his opposition to the war in Ukraine, was spotted on Tuesday arriving at an immigration office to obtain his permanent citizenship documents.
Chubais, who was seen with his wife Avdotya Smirnova at a branch of the Population and Immigration Authority in the northern town of Nof HaGalil, is considered to most senior Russian official to have fled the country due to their opposition to the war in Ukraine.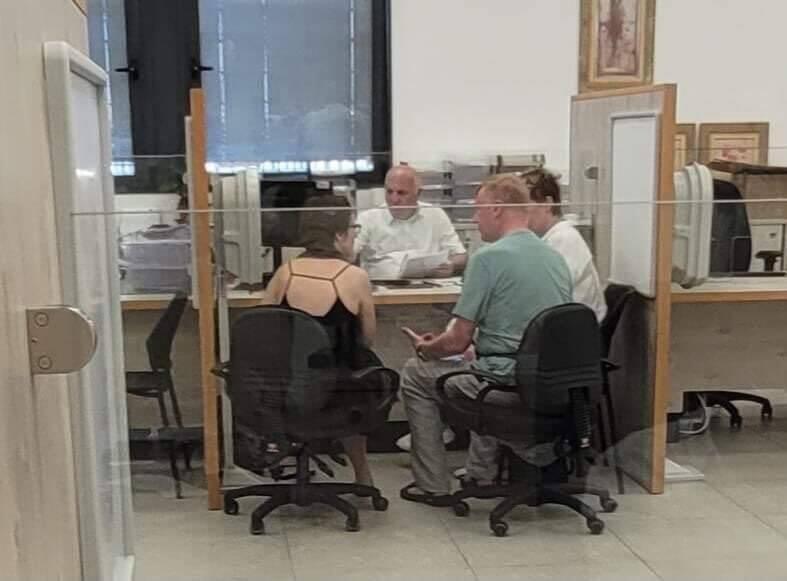 He was previously documented arriving in Israel in the spring of 2022 and later seen again sitting in a café. He was previously documented withdrawing money from an ATM in Istanbul.
According to reports in Russia, Chubais obtained Israeli citizenship through his Lithuanian Jewish mother and has been living in Israel on a temporary permit. Other reports in Russia also suggested he owns a property in Israel.
Chubais was hospitalized for a week in the intensive care unit of a hospital in Sardinia, Italy in the summer of 2021 after suffering from Guillain-Barré syndrome, a rare autoimmune disorder, according to sources who spoke to Reuters. Meanwhile, Russian opposition outlets claimed that he may have been poisoned.
Chubais began his political career during the Boris Yeltsin administration in the 1990s. During that time, Chubais served as finance minister and was instrumental in pushing the Russian economy forward. He also spearheaded the privatization of Russian industry, served as the Kremlin's chief of staff and was appointed deputy prime minister.
Despite being spotted at the immigration office, Chubais denied he was there to obtain a permanent Israeli identification card and stated that he only had a temporary one. He also denied owning property in Israel.