Both proponents and critics of the government's proposed judicial reforms continued to clash with law enforcement well into the night following
Prime Minister Benjamin Netanyahu's announcement
that he was suspending the legislative process to pursue dialogue and build consensus regarding his desired amendments to the judiciary.
The police deployed stun grenades and water cannons against the anti-reform demonstrators in Tel Aviv as some were seen gathering bricks intending to obstruct Ayalon Highway, a crucial thoroughfare.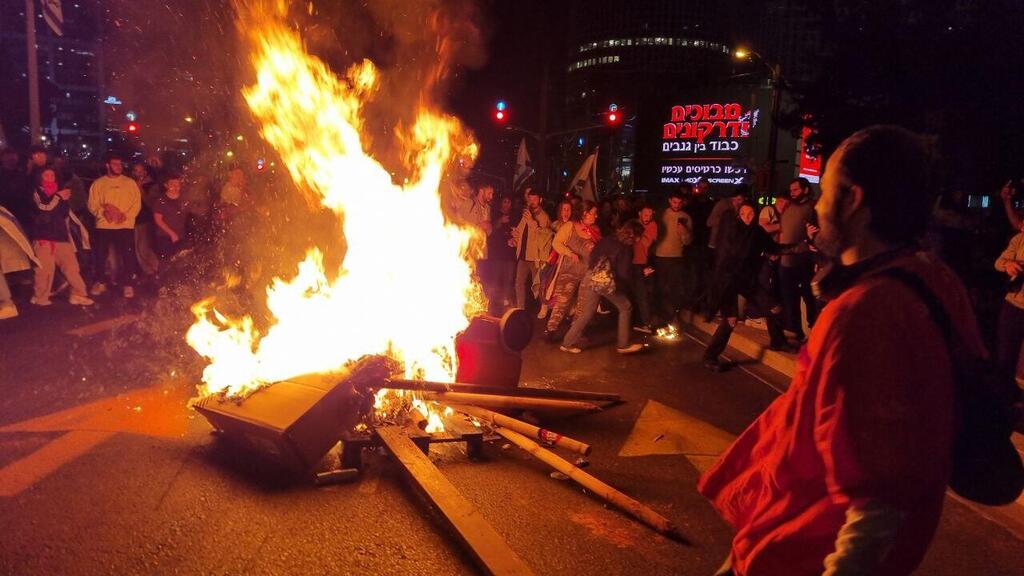 Meanwhile, a group of protesters in Jerusalem rioted, obstructing a roadway and setting fire to a dumpster.
The crowd attacked an Arab taxi driver who happened to drive through the area, causing heavy damage to his car. While trying to flee, he inadvertently struck another car, which resulted in minor injuries to a pedestrian's leg.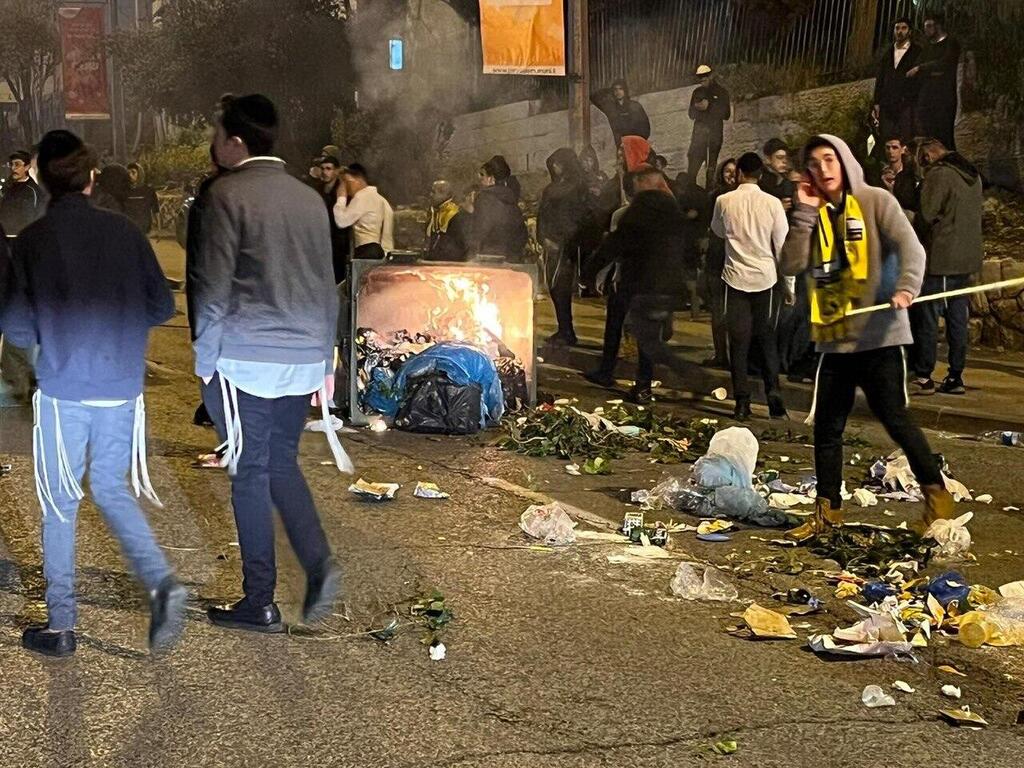 Law enforcement officials were working at the scene to disperse the rioters and clear the roadway.
Netanyahu's coalition mustered a 64-seat majority in the 120-strong Knesset in the latest election last November and made its plan to reshape the judicial system the fulcrum of its legislative agenda.
Incensed pro-reform protesters decried what they saw as selective enforcement by law enforcement against them as cops stopped them from obstructing a road, at times by force.
Meanwhile, some 2,000 reform opponents took part in a counter-protest nearby, some calling on the policemen to take off their uniforms and join the protesters. Another similar protest was taking place in Karkur, with some 5,000 demonstrators turning out.