Tens of thousands of pro-government protesters descended on the Supreme Court building in Jerusalem Monday evening to voice their support of Prime Minister Benjamin Netanyahu and his government's push to reshape the judiciary.
"I wanted judicial reform. That's what I went to vote for. I won't let them steal my ballot. We want this reform done. Whether with dialogue or compromise, this situation must be amended," pro-reform protester Eitan Rimon told Ynet from Jerusalem.
Some demonstrators flew signs saying "The people demand judicial reform", "I am not a second-class citizen", and "They are stealing the elections."
Netanyahu's coalition mustered a 64-seat majority in the 120-strong Knesset in the latest election last November and made its plan to reshape the judicial system the fulcrum of its legislative agenda.
Shay Kelach, a former fighter pilot, blasted anti-government leaders who called on IDF reservists to not report for duty if the legislation comes to pass.
"We are the servants of the nation. We serve unconditionally. We are pilots in the sky above, but there is no such thing as flying without the mechanics," he said.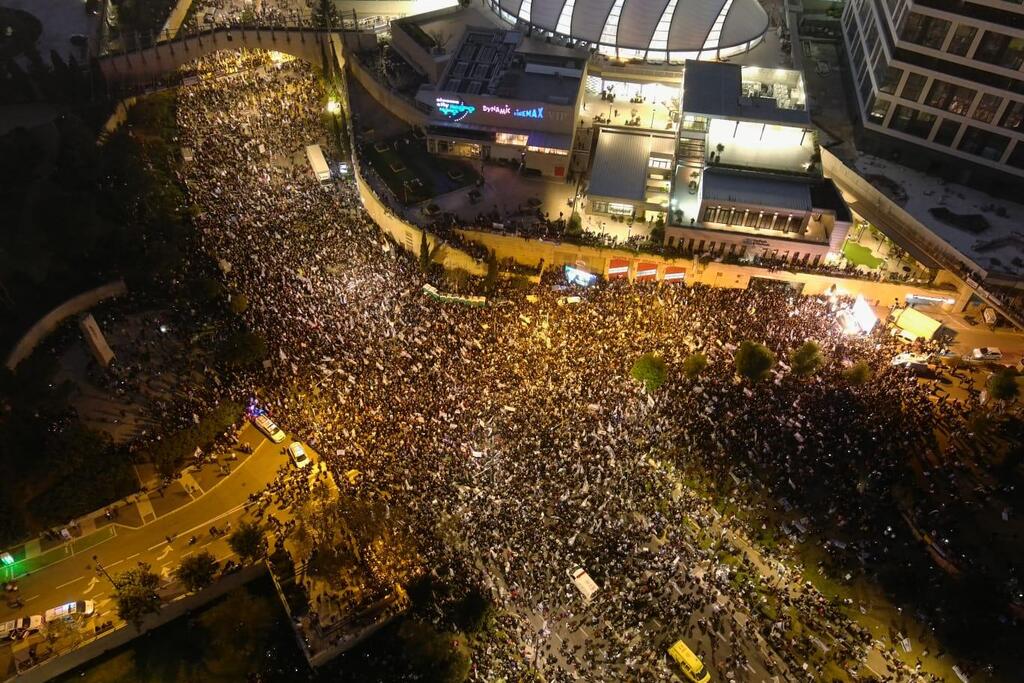 The refusal undermines unity. It tells the technical staff, my ballot is worth more than yours. It tells them, 'I will determine for you which government will rule here and you will continue to tighten and loosen the bolts.'
Both I and the mechanic are thinking about the security of the State of Israel. We both love the people and the country with the same love that does not depend on anything, even when there are disagreements."
Meanwhile, some 2,000 reform opponents took part in a counter-protest nearby, some calling on the policemen to take off their uniforms and join the protesters. Another similar protest was taking place in Karkur, with some 5,000 demonstrators turning out.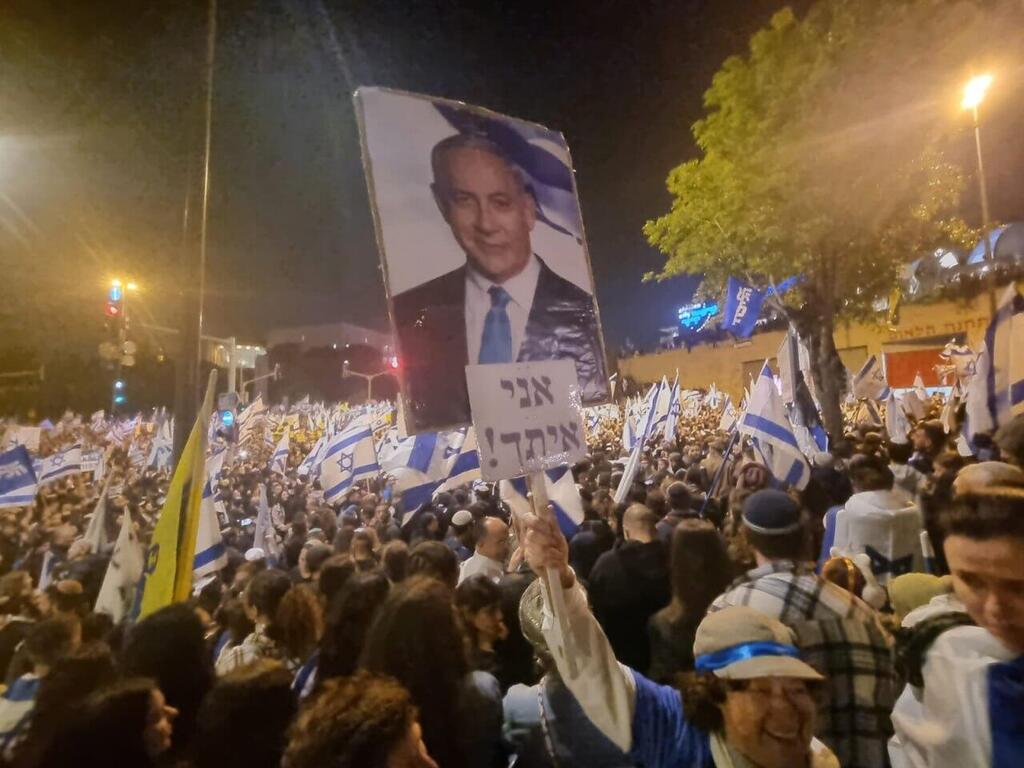 In addition to the demonstration in Jerusalem, dozens of supporters of the reform were demonstrating outside the art center in Be'er Sheva as dozens more continued to pour in.
Police officials were concerned about violent clashes erupting between the two camps and called on all the demonstrators to heed police instructions and avoid displays of violence of any kind. They vowed to show zero tolerance toward violence of any kind.
Members of La Familia, a soccer fan club affiliated with the extreme right, announced that they would join the demonstration.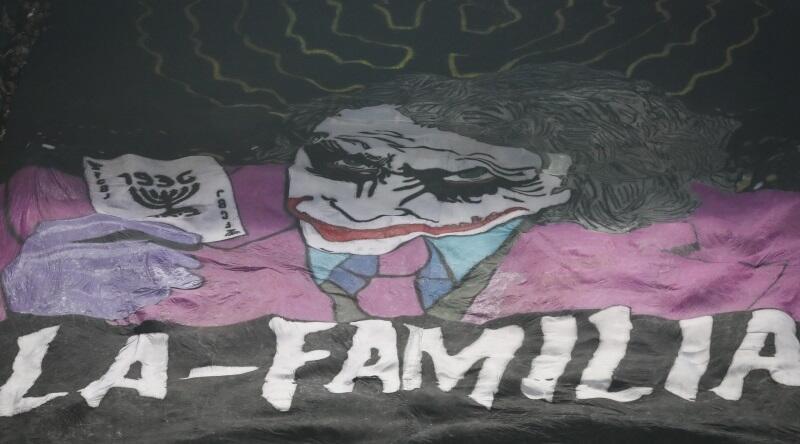 In closed online chats, violent threats were disseminated such as: "They want us to continue being their slaves forever, let's go out and fight back", "Leftists need to be finished" and "Drive over them with a Jeep like that."
Prime Minister Netanyahu called on protesters on both sides to refrain from resorting to violence.
Meanwhile, members of the coalition called on more supporters to join the protest movement and voice their support of the reform.