"All our lives we have done everything together, so it was clear to us that immigrating to Israel and enlisting in the army would be like that. Many people our age immigrate alone and I feel that we are lucky to have each other and to experience this journey together with a sister."
Thus excitedly spoke Yarin and Lian Nachman, 18-year-old twins from New York, who arrived in Israel this week with Nefesh B'Nefesh to enlist in the IDF as lone soldiers.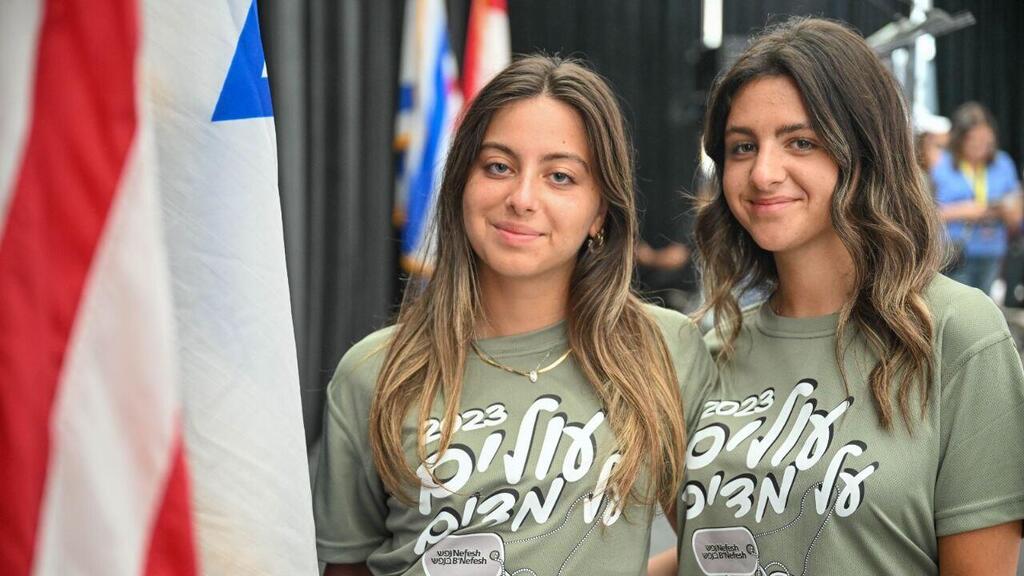 The flight brought 215 new immigrants from North America, including 40 young people moving as lone soldiers. This was the 64th flight organized by Nefesh B'Nefesh, in partnership with the Aliyah and Integration Ministry, the Jewish Agency, the Jewish National Fund and JNF USA. Over the years, more than 75,000 new immigrants have arrived through this initiative.
They will move to live in Kibbutz Sasa. The two were born in the United States to Israeli parents who moved to the U.S. due to their father's work in real estate. When they were 3 years old, and after their younger brother was born, the parents decided to return to Israel to be closer to family. The father still shuttled back and forth for work. After 6 years, when the girls were 9, the family decided to move back to the U.S.
Despite all their family and friends being in the U.S., they chose to enlist. Regarding the decision to move to Israel, Lian said, "Even though we were born in the U.S. and spent most of our lives there, the connection to the land, culture and people of Israel was deeply ingrained in us. It was something our parents deemed important.
We have a lot of family and friends in Israel. Our grandparents, uncles and aunts are here. We are the only ones who are far from everyone, and it's exciting for us to be close to them now, despite the distance from our parents. The sense of family and home will still be there."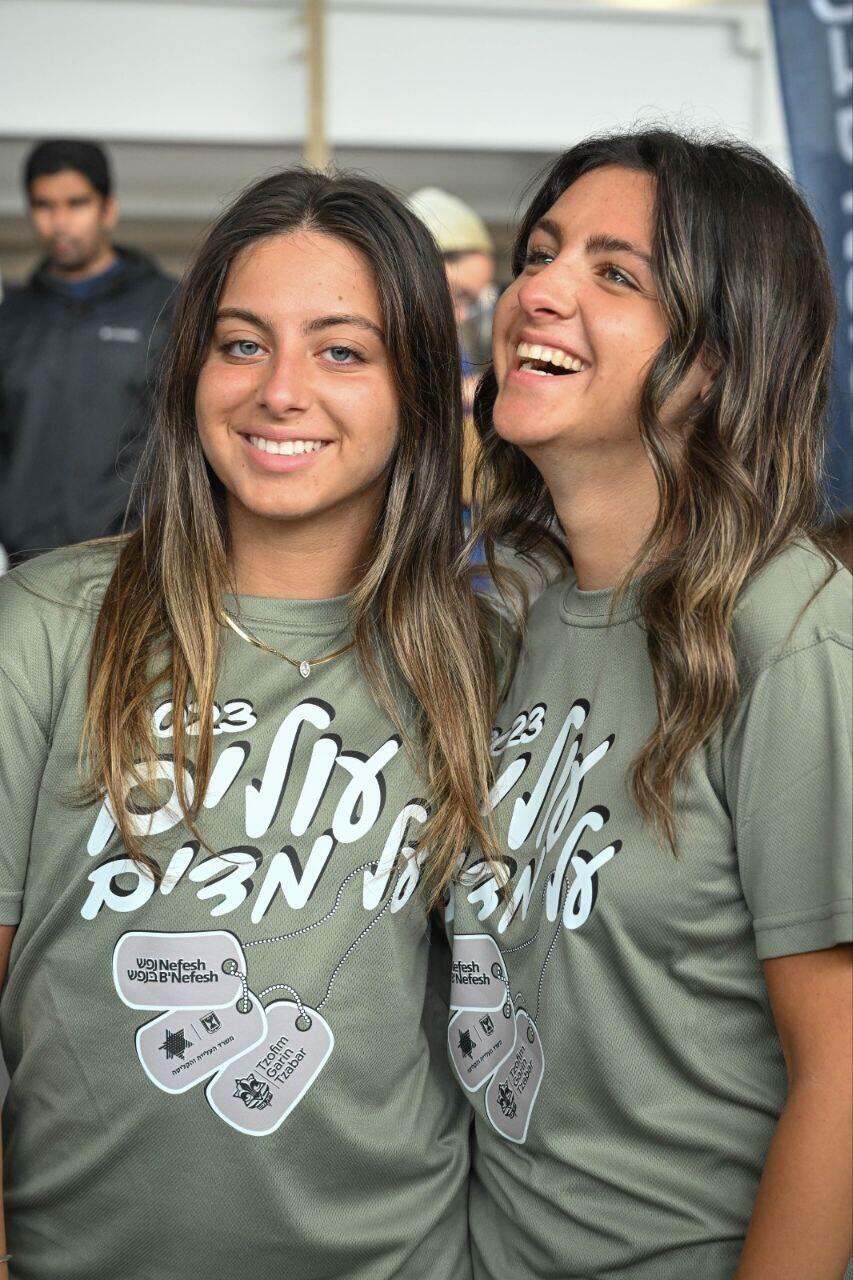 When asked about what they would like to do in the army, Yarin shared, "I really love sports and being physically active, so I would very much want to become a squad commander or a combat fitness instructor. It aligns very well with my personality, and I believe I have a lot to offer and contribute to the IDF in such roles."
Lian said, "I would like to do something where I feel I can genuinely help and assist soldiers like myself during their service, and I would really like to be a welfare NCO (non-commissioned officer). The role carries a lot of responsibility and requires a high level of empathy, which I want to pass on."
As for their plans after the service, both say that Israel is home. Yarin: "If it's up to us, we will stay in Israel and make our lives here." Lian agrees: "Although it is still a very early stage, we would like to stay, study for a degree here and start our adult lives in this country, hoping that our parents will return to Israel with our brother."
First published: 12:59, 08.16.23