There was a demonstration of Israeli unity on the fourth day of the war with Gaza. Crowds of Israelis went out to their balconies at 9:00 p.m. and began singing the national anthem, "Hatikvah."
Israelis went out on their balconies, waving flags and clapping, to sing the national anthem after it was publicized on social media.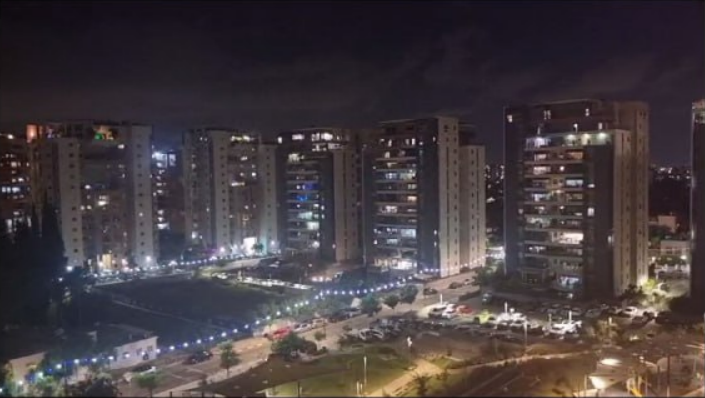 "Let's all come together, let's all go out on the balcony and sing "Hatikvah" with pride. Let's see the strength and faith that the Jewish people have. There is no nation stronger than us, and the whole world will understand that," read the messages that went viral.
Videos of the singing were posted from cities including Ashdod, Beer Ya'akov, Rishon Lezion, Holon and Yavneh - cities whose residents have often rushed to the protected areas in recent days.
At the exact same time, following a threat from the Islamic Jihad in Gaza, rockets were fired from the Gaza Strip into Ashkelon and the surrounding area. There were no casualties in that barrage.