Ilya Sutskever, OpenAI's Chief Scientist and co-founder, told an audience at Tel Aviv University that it would be "a big mistake to build a superintelligence AI that you don't know how to control." Sutskever and Sam Altman, CEO and founder of OpenAI, participated Monday in an event held at Tel Aviv University as part of a visit to Israel.
During the event, Altman and Sutskever were on stage together in an event moderated by Nadav Cohen from Tel Aviv University's Faculty of Computer Science, and the two later took questions from the audience.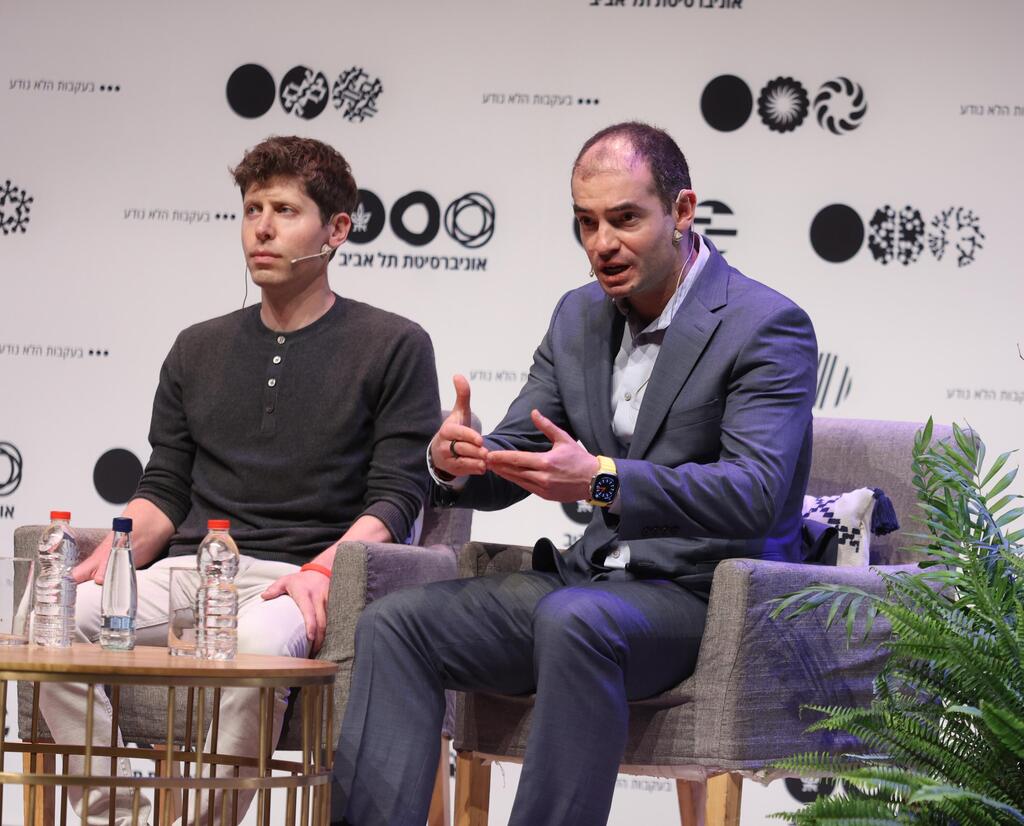 Altman and Sutskever were asked about the possible risks of using AI technology in three topics: economic dislocation; the potential for malicious use, such as by hackers; and a case in which the AI gets out of its creators' control.
About the extreme scenario, Sutskever replied, "Yeah, that'd be pretty bad. It would be a big mistake to build a superintelligence AI that you don't know how to control."
On the potential malicious use of AI, Sutskever said that "AI will be powerful and it could be used in powerful ways by bad actors. We'll need to apply a similar framework to the ones we apply to other dangerous tools. We're not talking about the AI of today, when you get to a much more advanced point, it can be used to cure all disease, or create a disease much worse than has ever been before."
Regarding economic dislocation due to AI, Sutskever said, "There are jobs that have been impacted or affected. Some chunks of the job can be done [by AI], and whole new jobs will be created – it's going to be a long period of economic uncertainty. There's an argument to be made that even when we have human-level AI there'll be things for workers to do."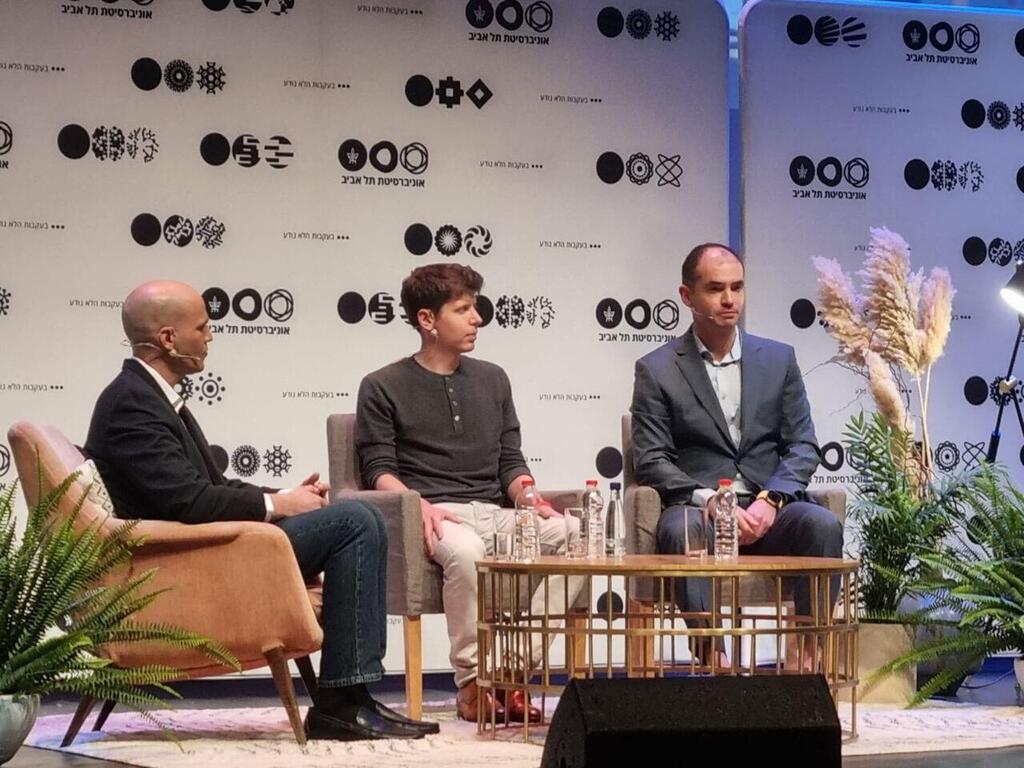 "In either event, we will need to have something that will allow us to soften the blow to allow a smoother transition to the new professions that'll exist," he added.
Altman addressed the steps that need to be taken in the face of potential dangers. "I think it would be a mistake to put heavy regulation on the field right now to try and slow down the great innovation and benefits," he said.
"But, if we're heading toward superintelligence, the world should treat that as something that we may have to confront in the next decade. One idea we contributed was a global organization that could have a framework to test and audit models, that would be one way to treat this is a serious risk. We do the same thing for nuclear power for example."
Talking about the role of AI in science, Altman said: "This is the thing I'm most excited about, the tremendous, wonderful things that are going to take place, including huge economic and health care benefits."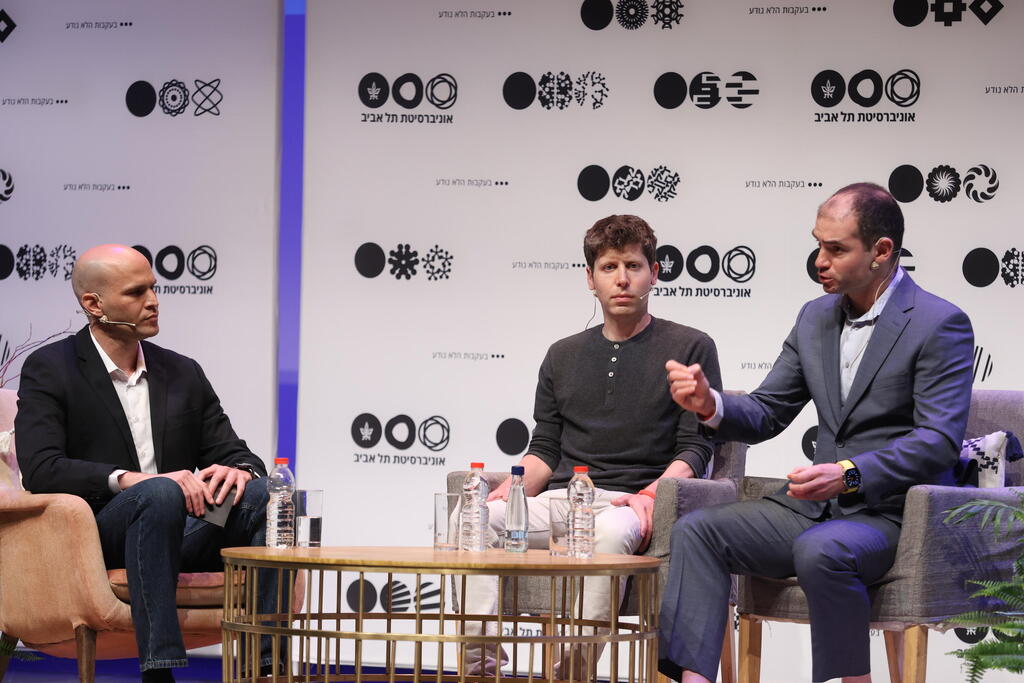 "The fact that AI can help us do scientific discovery that we currently aren't capable of will mean that we could understand the mysteries of the universe and more. If we can go unlock new science and technological progress, this can be a dramatically better world. I think once we have an intelligent superintelligence addressing climate change would not be difficult," he added.
Sutskever talked about his connection to Israel, saying he grew up in Jerusalem from the age of 5, leaving the country when he was 16. He added that he moved on to later study at the Open University in Israel from 2000-2002.
During his visit to Israel, Altman met with President Isaac Herzog, and Microsoft Israel CEO Michal Braverman-Blumenstyk. According to officials, Altman refused to meet with Prime Minister Benjamin Netanyahu, whose office later denied the report.
The Prime Minister's Office later reported on Monday that Netanyahu and Altman held a phone conversation in which the two discussed the future of AI and cooperation with Israel.
First published: 08:26, 06.06.23