In one corner of the room, a lineup of soft silicone masks of shady characters stands side by side. On the wall hang two more masks, grinning ear to ear - and they belong to the people in the room! It might seem like a costume shop, but it's actually one of Israel's national biometric labs, working as part of the national cyber system.
They serve as a haunting reminder of a serious threat. On the wall hangs a photograph of an article from November 2010, detailing a young Asian man in his 20s who managed to pass Chinese passport control in Hong Kong, wearing an impressive elderly Caucasian mask.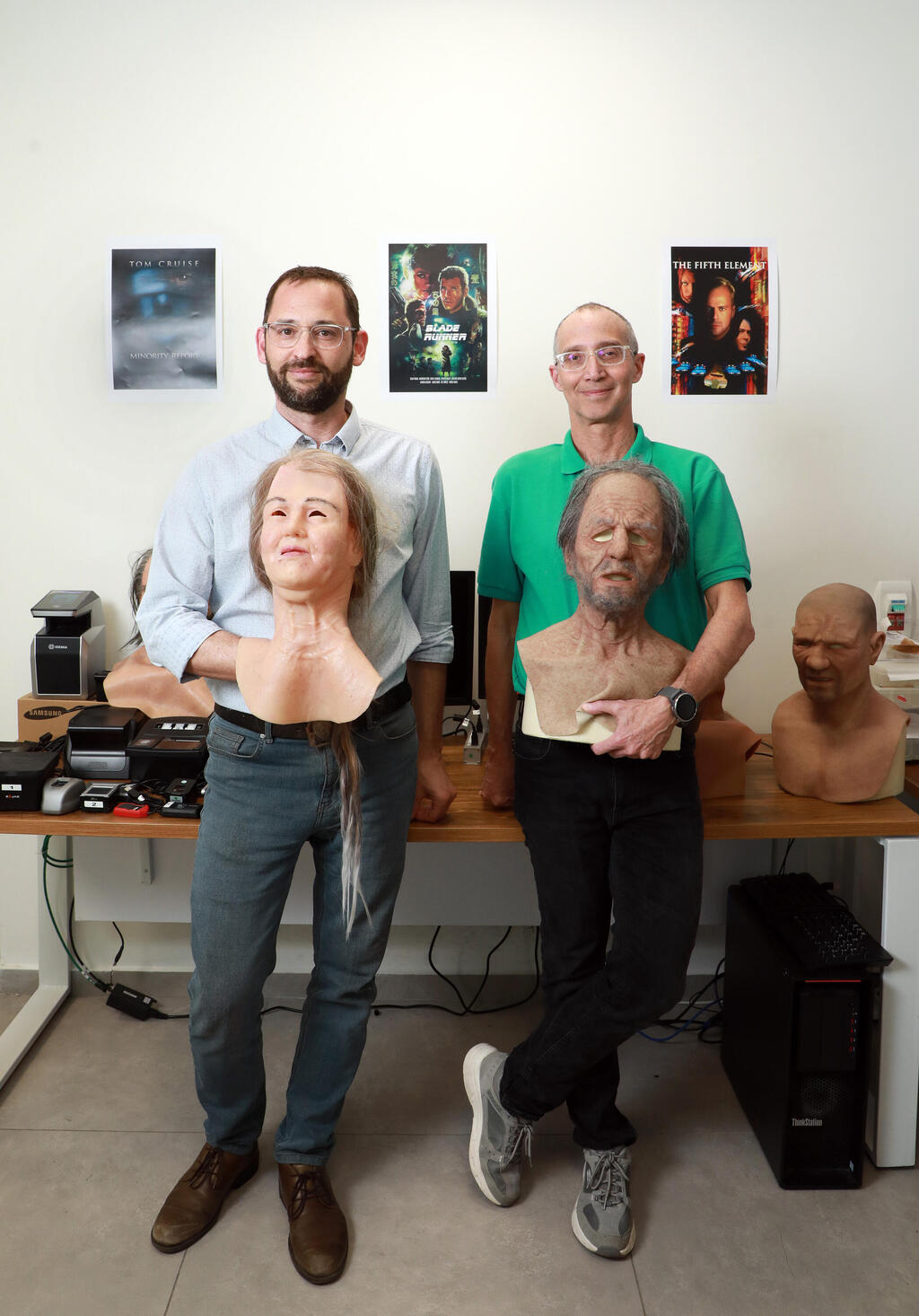 It wasn't until the end of the flight to Vancouver that a flight attendant, very observantly, noticed his smooth hands didn't match his face, leading to his arrest upon landing. This incident underscores the importance of Israel's national biometric laboratory, part of the national cyber system, which works to combat such threats.
The biometric lab is like a high-tech dress-up party, but with a serious purpose. The masks on display look like they're straight out of Hollywood, but they're not here for show.
Instead, they're used to test Israel's digital facial recognition systems, making sure they can detect even the most convincing disguises. From silicone masks to 3D-printed ones, almost nothing gets past these systems.
And if that's not impressive enough, the lab also tests cutting-edge techniques for fooling fingerprint recognition. It's like Mission Impossible, but in real life.
The biometric unit recently held a fascinating trial day with over 150 volunteers. Why fascinating? Because they got to play dress-up with masks, wigs, hats, beards, mustaches, and even fake noses, ears, and eyebrows, all in the name of testing the government's facial recognition system.
Volunteers had to scan their disguised faces multiple times using smartphones, and even a professional makeup artist was brought in to apply their skills. The biometric team even used super realistic masks made from silicone and 3D printers to put the system to the test.
In total, they collected 4,100 samples to determine which of the three secure facial recognition applications was the best fit.
The recent advancements in facial recognition technology inspired an idea in the biometric laboratory: using this technology to identify Nazi war criminals who are still at large by comparing their current photos to their photos from the past.
While Yad Vashem appreciated the idea, they preferred to prioritize using this technology to help Holocaust survivors. For instance, there were two identical twins from Berlin, Wolf and Hans, who switched identities during the war to save themselves.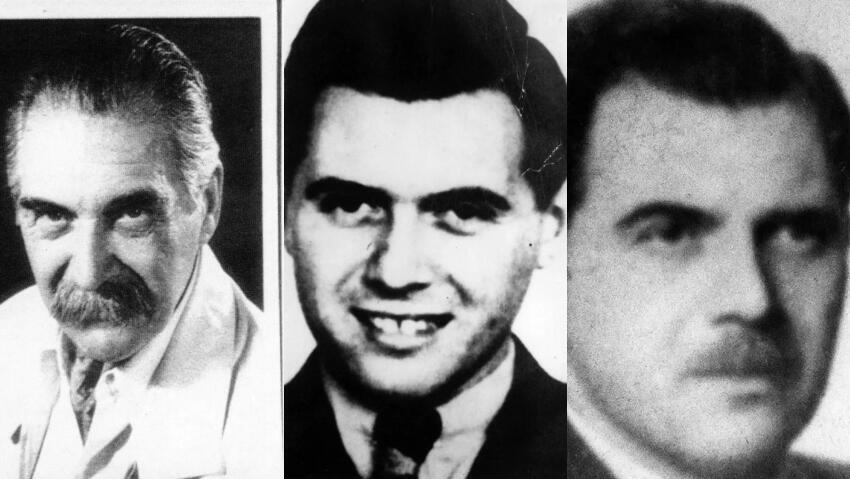 Hans, a soldier in the brigade, gave his documents to his brother, who then used them to immigrate to Israel.
Upon their passing, their relatives were unable to distinguish who was who in their old childhood photos. Hoping to solve this mystery, Hans' daughter turned to Yad Vashem for help.
However, the institution struggled to identify which child was her father in the pictures. Fortunately, the biometric laboratory was able to use its advanced facial recognition technology to distinguish between the two brothers and save the day.
Additionally, the biometric laboratory recently provided closure for the late Sam Kramer, a Holocaust survivor who struggled to identify himself and his family in old photographs he gave to Yad Vashem over a decade ago.
The laboratory was able to use facial recognition technology to identify Sam in every photo and even establish family connections between some of the characters in the pictures. It's a belated but meaningful resolution to a long-standing mystery that plagued Sam until his last days.
The biometric laboratory made a chilling comparison for us before the last Holocaust Remembrance Day.
They used their facial recognition technology to compare photos of the notorious Auschwitz "Angel of Death," Dr. Josef Mengele, from the time of the Holocaust, and photos of "Wolfgang Gerhard," a man who had lived under a false identity in Brazil until his death in 1979.
For years, the Mossad had pursued Mengele throughout South America, but their efforts were fruitless until "Gerhard's" grave was exhumed in 1985 and DNA tests confirmed his true identity.
Meet Dr. Saguy, the mastermind behind the biometric laboratory. With a degree in chemical engineering and a Ph.D. in forensic science, he's the go-to expert when it comes to fingerprints.
As he leads us through the lab, his eyes light up and he opens drawers filled with dozens of small, transparent thimbles, each imprinted with a different fingerprint.
These tiny little synthetic wonders may seem innocent, but they're actually a popular tool for hackers trying to gain access to restricted areas or sensitive applications. Dr. Saguy knows their tricks and is ready to stay one step ahead of them.
"Different materials have varying degrees of flexibility and textures that can mimic the microscopic ridges and furrows in our fingerprints," he explains. "The scanners that read fingerprints have varying abilities to compare the scanned prints with the originals stored in their system and also to consider other variables, such as texture, thickness, size, and more, that can help improve the accuracy of identification."
A method that poses a great danger to facial recognition systems is called morphing technology. This technique involves combining two portrait images of different individuals into one, allowing both to pass various recognition systems.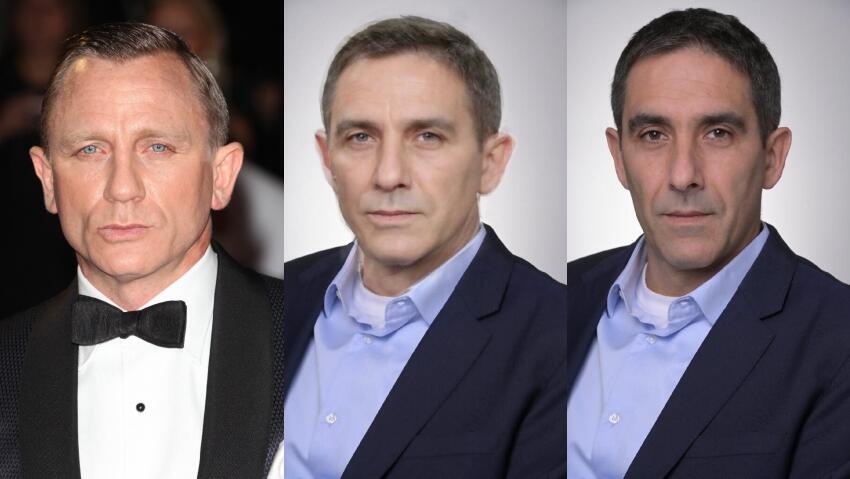 Morphing is a widespread technique in countries where physical presence at the passport office is not mandatory, unlike in Israel, where it is necessary to obtain a passport.
The lack of physical presence often leads to a backlog at the Ministry of Interior offices. As a result, many countries allow individuals to submit a photo via mail, which leaves ample room for fraud.
Researchers at the academy were able to create a single portrait that matched eight different individuals, which successfully bypassed airport image recognition systems.
At the biometric laboratory in Israel, researchers experimented by hybridizing the portrait of retired Brigadier General Gabi Portnoy, the head of the national cyber system, with that of actor Daniel Craig, who portrayed Double-O Seven in the movies.
The result was a new portrait that combined the facial features of the two men in a way that was both impressive in its quality and disturbing in its reliability.
When it comes to the Holy Land, the most advantageous way to nullify the risk is physical presence for those who need to be issued a passport or renew it. That's a step that cannot be relinquished even with the 20 automated machines that are brought in to relieve congestion in line.
What is the success rate of modern identification systems?
"Not bad at all," says Dr. Saguy. "Their accuracy rate has skyrocketed by a 100% in the last decade. In the past, we couldn't verify people if their previous picture was from five years ago.
"Latest research shows that AI-based detection can pinpoint a person even if 10 years or more have passed. That's also the reason people are issued passports for a decade. With that time span in mind, we're able to identify facial changes with a very high degree of accuracy."