The MG ZS EV emerges as an intriguing option, especially for those seeking a budget-friendly electric family car. Beyond its electric powertrain, the ZS EV aligns itself with the functional aspect of the compact SUV segment, boasting added room compared to competitors. MG addresses range concerns by presenting Long Range options for frequent travelers. Despite its less covetable badge, the MG ZS EV emerges as a logical choice.
Within the annals of the local automobile market, the MG ZS EV proudly boasts a significant position, standing as the pioneer of the electric revolution from China. It held the distinction of being the foremost electric offering from the People's Republic of China to garner the trust of Israeli patrons.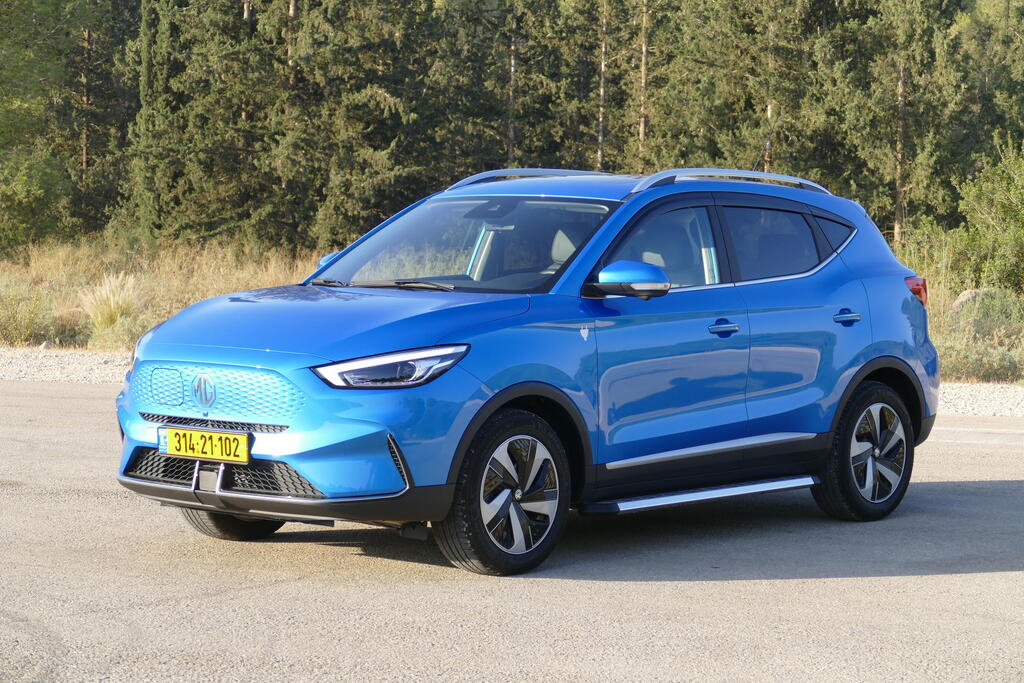 Moreover, it was the inaugural electric model to seamlessly integrate into the mainstream category, prompting many to forsake conventional gasoline-powered family vehicles in favor of an electric-driven leisure alternative at cost that does not break the bank. Thus, it emerged as the least environmentally intrusive model sold during 2020. This impressive feat contributes substantially to the triumph of the Chinese marque.
Back in 2019, MG made its entrance into the electric arena with the ZS EV, equipped with a 44.5kWh battery pack that carried a modest official range of 163 miles. However, the tides of change swept in by 2021, when this budget-friendly electric SUV received a revitalizing facelift. The makeover not only brought forth aesthetic enhancements but also heralded the arrival of a Long Range variant, effectively elevating the ZS EV's upper limit of travel to an impressive 273 miles.
Not one known for resting on its laurels, MG continued its evolution, ushering in a new era in 2022 by introducing an entry-level ZS EV model with a range extended to 198 miles, accompanied by a pleasantly cost-effective price tag.
The ZS EV introduces enhancements in aspects where its predecessor encountered difficulties. The most prominent improvement is the significantly increased driving range, rendering it highly functional for everyday use. Enhanced modern driving features and upgraded equipment contribute to a more sophisticated and enjoyable driving experience. Furthermore, the vehicle boasts generous interior space and a commodious cargo area, making it well-suited for family requirements, except there's more to it than that.
Just like often seen with models launched abroad and reaching us much later, the ZS EV faces uneven competition. In the rapidly advancing technological landscape, its direct contenders offer a more contemporary edge. MG's latest is outshined not only in performance and driving quality, but also in the overall experience, appearance, and ease of use.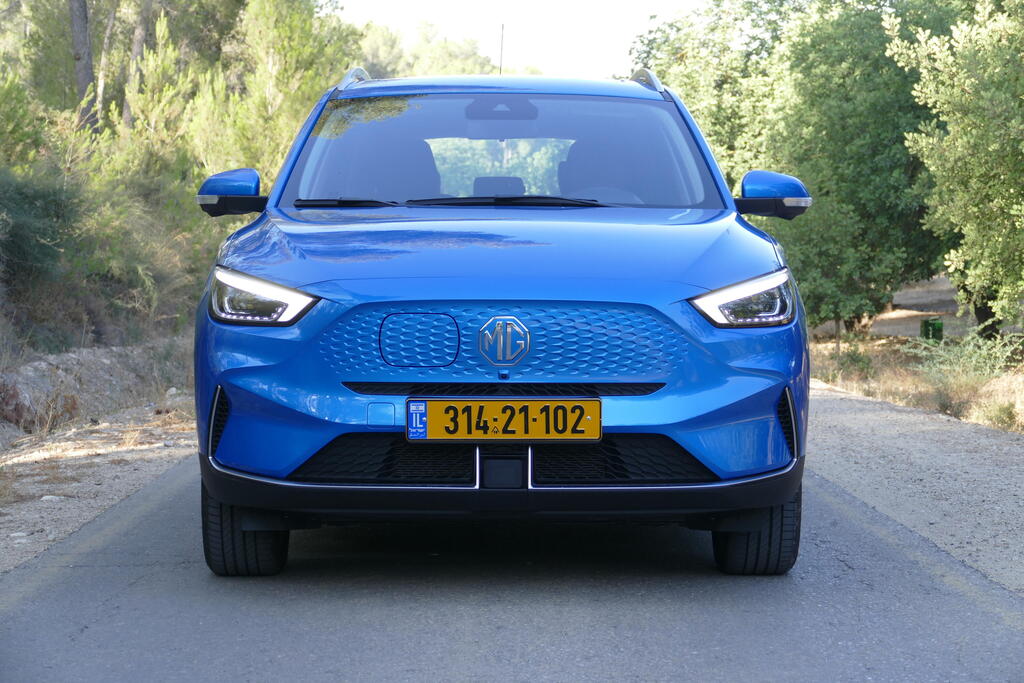 It's certain that the ZS EV will contribute to MG's sales growth, and existing customers opting for the upgrade will find it rewarding. Yet, to truly climb to the forefront against its direct competitors, MG will need to introduce an entirely fresh model to replace it.
Continuing with the engine evaluation - the issue of acceleration persists across the entire speed spectrum. In the past, there existed an option to select from three regeneration modes using a console-mounted switch, a layout that's more preferred compared to touchscreen operation but less intuitive than manual control buttons. It's regrettable that even the most powerful mode fails to facilitate seamless one-pedal driving.
In terms of design changes, they remain subtle and fit the typical clean aesthetics of electric vehicles. Inside the passenger compartment, a digital instrument cluster (12.3") offers a diverse array of data presentations, a substantial improvement over the outgoing analog setup. Additionally, a larger touchscreen (10.3" as opposed to 8") provides swift and effortless usability while retaining dedicated climate control buttons.
Except for the incorporation of screens, the interior of both the passenger cabin and the driver's surroundings maintains its similarity to the previous model, retaining its lack of adjustable distance settings, which consequently leads to a weary driving posture over extended periods. The seating itself offers a moderate level of comfort and support, but the passenger seat's lack of height adjustment and the leather-resembling upholstery's uninviting texture persist from the previous model. Material quality slightly improves, yet the predominant use of black color contributes to a darkened atmosphere.
Driving qualities have not experienced a remarkable enhancement, and notably, at lower speeds, the experience has become slightly diminished in comparison. This shift can be attributed to the effort to curtail electricity consumption (which directly influences driving range) through a substantial elevation in tire air pressure (from 34 to 41 PSI), coupled with artificial interventions aimed at diminishing friction.
Nevertheless, this approach has a negative impact on suspension and comfort levels. On the road, the behavior remains only moderately satisfactory, marked by evident rolling angles and steering, with braking systems that provide limited perceptible feedback.
The safety setup has seen minimal alterations, encompassing elements like autonomous braking, lane deviation correction (that we expected to see enhanced, but was not), adaptive cruise control, and the alert for off-road conditions.