It seems the world has been under a nudity-celebrating bent as of late. Recently, Berlin announced that women can now go topless in public swimming pools. Last December, Nantucket voted in favor of going topless, citing "gender equality on beaches".
Megacities like New York, Vancouver, Paris and a few others, reinstated the "free the nipple" campaign after COVID forced them to temporarily relinquish that habit.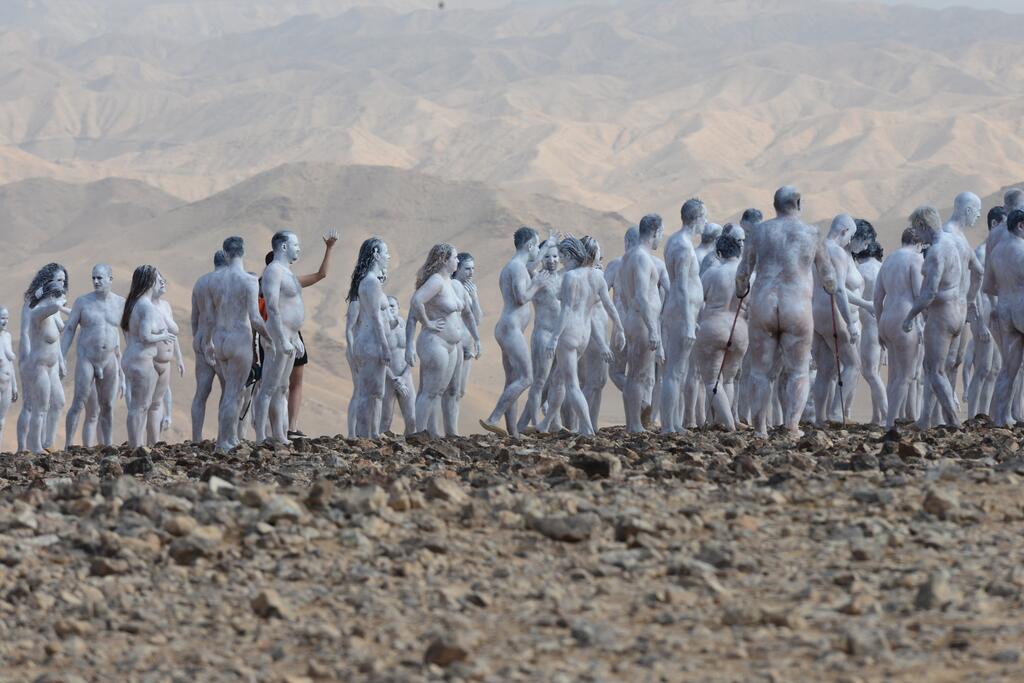 In fact, more than ever, there now seems to be an abundance of locales around the world where you can lay bare, so to speak. Places where you shed all of society's restrictions away from you, including those made of fabrics.
The Naturalist Society has released an updated list of the 20 best nude beaches in the world. Some lie in predictable locations such as France, Hawaii, Australia and Brazil.
Those places seem to transcend terrain considerations, as they include rocky coastlines, big cities, secluded shores and many others. Currently, there are hundreds of beaches where it is perfectly legal to frolic about in your birthday suit uninterrupted.
Lo and behold, one of those 20 beaches on the list is situated in the Holy Land, in a place called Metsoke Dragot, right off the Dead Sea. There you're able to float in the nude in the warm, ultra-buoyant salty water, smearing your entire naked body with soothing, mineral-charged black mud.
Sounds enticing? All you have to do is set your path to the western shore of the Dead Sea. It's highly likely that this is the only location throughout the middle east where public nudity is tolerated.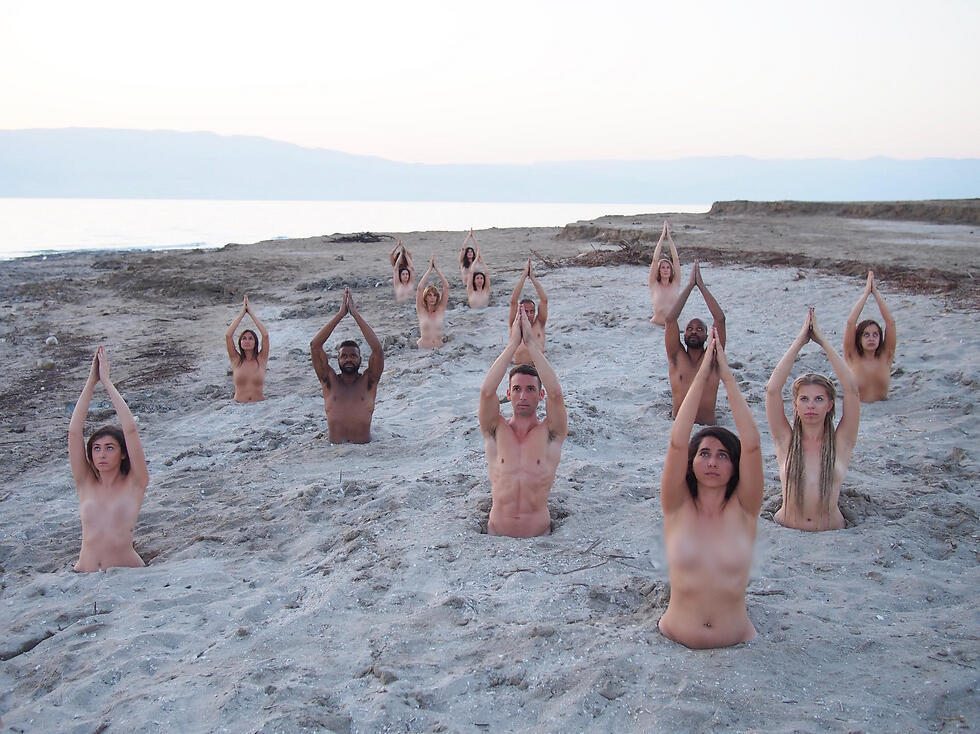 A place where no theologically-infused dogma or restrictions will stop you from sunbathing in the way it was always intended to be done. It's located on Highway 90 in southern Israel.
Keep in mind, though - this nudist beach in Matsoke Dragot is still undeclared, meaning it has no lifeguard services anywhere along that beach. Also, it's worth remembering that technically speaking and in the strictest sense of the word, nudity in public is prohibited in Israel.
Don't let that spoil your mood, though. It is highly unlikely that anyone would give you any sort of grief about it. Just be aware that your surroundings are clear and have some nude fun.
It may seem to the untrained eye that the idea of a clothing-optional beach is a relatively modern invention, but upon closer inspection, you're likely to come to the conclusion that this practice has been around since the prudish Victorian era.
The Naturalist Society has been advocating for a greater extent of nudity in public locations around the world, and has actually been gaining ground in both Europe and North America since the first half of the 20th century.
It isn't just beaches, though. Municipal parks and campgrounds have also been added to the list of locations where frolicking about in the nude is completely acceptable.
Just don't forget your sunscreen
, as the radiation emanating from the sun is not overly concerned with legalities.
Playa Naturista Chihuahua, Uruguay
Nida Nude Beach, Lithuania
Little Palm Beach, Waiheke, New Zealand
Moshup Beach, Martha's Vineyard, MA, USA
Black's Beach, La Jolla, CA, USA
Anse de Grande Saline, St. Barts
Platja des Cavallets, Ibiza, Spain
Little Beach, Maui, HI, USA
Mpenjati Beach, KwaZulu-Natal, South Africa
Playa Zipolite, Oaxaca, Mexico
Matsoke Dragot, dead sea, Israel
Praia Massarandupió, Bahia, Brazil
Spiaggia di Guvano, Vernazza, Italy
Haulover Beach Park, Miami, FL, USA