1 bunch of finely chopped arugula

1 finely chopped lettuce head

Seeds from one pomegranate

1/2 cup (100g) sour cream

1/2 cup (50g) dry-roasted pistachios (no oil)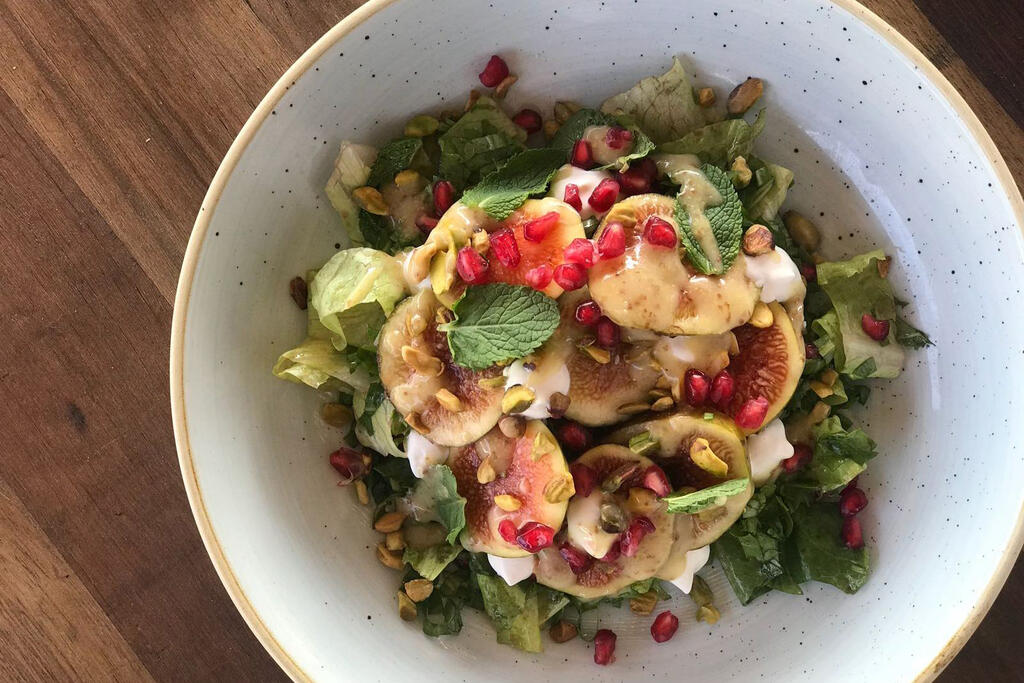 1 teaspoon grainy mustard

2 tablespoons orange juice
In a large bowl, combine the arugula, lettuce, mint, and pomegranate seeds (reserve some for garnish), and mix well.

In a small bowl, combine all the vinaigrette ingredients, except for the oil. Slowly drizzle in the oil while whisking until the vinaigrette is well emulsified.

Pour the vinaigrette over the salad and toss to combine. Drizzle the sour cream over the top, arrange the sliced figs, and garnish with the roasted pistachios and the reserved pomegranate seeds. Serve and enjoy.