Records were meant to be broken. They always were. Whenever that happens, human spirit is reinforced. It doesn't have to be about something monumental that shifts the course of mankind. It could as simple as breaking the record for most international appearances in a football game.
On Tuesday night, legendary forward Cristiano Ronaldo played for his country for the 200th time in Portugal's match against Iceland, more than any other player in the history of the planet. And for the cherry on his ice cream sundae, he scored the winning goal in the 89th minute, leaving rivals Iceland scratching their heads.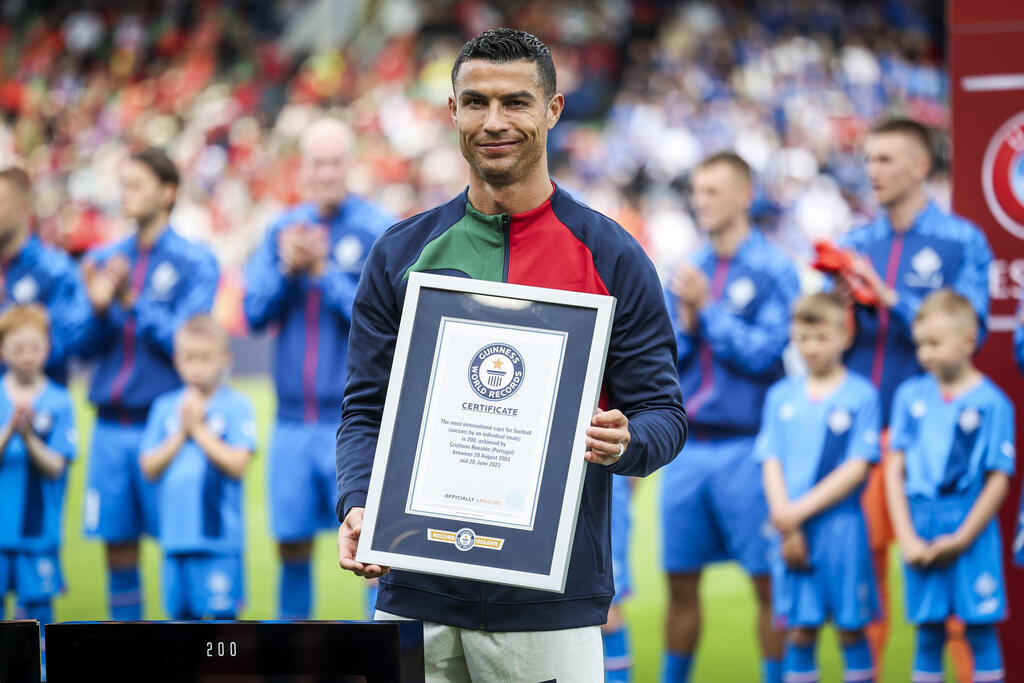 It was Ronaldo's 123rd goal in 200 games for his country, which also makes him Portugal's all-time leading goal scorer.
The phrase "all-time" comes up a lot in the context of the man born Cristiano Ronaldo Dos Santos Aveiro. He's been breaking such records for so long, he basically made a career out of showing other football legends the dust trail he lives behind as he sprints past them to uncharted glory.
When legendary Scottish manager Alex Ferguson signed the promising young talent to Manchester United from Sporting Lisbon, not many could have guessed the extent to which the bright-eyed Portuguese child would have an impact. After all, plenty of Man U signings have come and gone, not really making any sort of mark.
But from the first moment he came onto the pitch as a substitute on August 16, 2003 against Bolton, his talent shone so brightly, United fans took to him right away. His speed, agility, fantastic dribbling skills and most of all, his fearlessness, made him an instant star.
From 2003 to 2009, he made 196 appearances for the club, scoring 84 goals, playing primarily as a winger. Some of those goals will remain in the Manchester United Pantheon for all eternity. He capped off his United stint by guiding the team to a Champion's League trophy, beating Israeli manager Avram Grant's Chelsea in the final.
Spanish giant Real Madrid decided it wanted Ronaldo to replace aging legend Raúl González Blanco, who back then was the club's all-time leading scorer with 323 goals in 741 games.
And boy, did he replace him! From the first minute playing for Real Madrid, Ronaldo walked the pitch like he owned the place. He took on every defender, attempted scoring from every angle. He made it clear to the football world that he didn't come to be another good player. He came to become an earthly deity for the Spanish capital.
As he grew older, strolling into his mid 20s, Ronaldo was also smart enough to understand a basic truth – Age comes for us all, and so does slowing down. He realized he wouldn't be able to build solely on sheer velocity and dribbling from the wing, so bit by bit he evolved his game and started transforming from a winger to a forward.
And the numbers rolled in!
He did not simply break Raúl's record. He obliterated it. Overall, the man who came to be known as CR7 (His initials and the number of his Jersey for most of his career) scored 450 goals in 438 games. You read that right. It's not a typo or a misplaced number. Playing for Madrid, he has more goals than games.
He lead the Spanish giants to two championships, two Spanish cups, four Champions League trophies, three UEFA super cups and three club world cups. Along the way, he personally collected four 'World Player of the Year' awards to the one he picked up in his final year with Manchester United.
And to cap all of that off, he was Portugal's leading scorer, leading his country to 2016 Euro glory, after a hard-fought 1:0 over France in the final.
After 9 years in Madrid, Ronaldo sought a new challenge, and decided to join Italian giants Juventus. The story behind that is an interesting one.
On April 3, 2018, while playing for Real Madrid against Juventus, Ronaldo scored an absolutely breathtaking bicycle kick that made Juventus fans stand up and applaud. Noticing their adoration, Ronaldo was visibly moved to see the other team's fans giving him a standing ovation. According to those who know him, that was his main motivation in choosing the team known in Italy as the Bianconeri.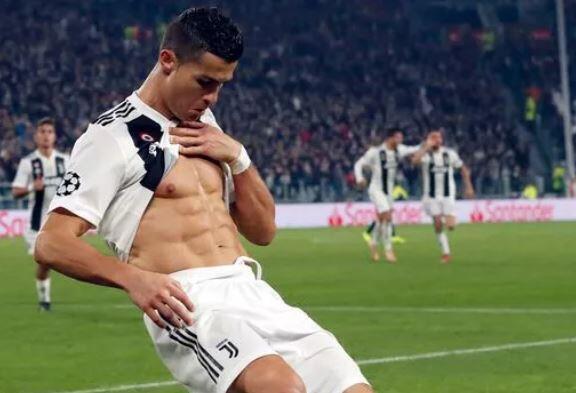 He only spent three season in Turin, the beautiful Italian city adjacent to the Alps, but he broke records there too. He scored 101 goals for Juve, and did so by being the fastest player in club history to score a century of goals, accomplishing that feat in only 134 appearances.
One of his most memorable goals was against Sampdoria, where he leapt to a height of 8'5" (2.57 m), higher than the crossbar, to head the winning goal. That goal sparked many memes and gifs, supposedly showing Ronaldo surpassing the height of a commercial airliner.
After a short repeat stint with Manchester United, he terminated his contract with the club and now plays for Saudi club Al-Nassr, already breaking goal records there as well.
Ronaldo also holds the distinction of being the all-time leading Champions League goal scorer, with 140 goals, and won the prestigious competition a records five times.
More records, you say? No problem. He's the only player to surpass 800 career goals in competitive matches and the only player in history to score in five World Cup competitions, along the way becoming the first player to score 10 hat-tricks for his national team.
Records aside, there's one more aspect of his game that perhaps is the most important - Dedication. CR7 knew talent alone would only take you so far. He needed to work hard. In training, he was always the first to arrive and last to leave. He kept his physical condition pristine throughout his career, never skipping leg day at the gym.
Many of his teammates throughout his career spoke highly of his unwavering commitment to always being the best, making him not an all-time great, but an example for children who wish to one day stop looking at the best players in the world with adoration and begin joining them.