The Sunday concert of renowned English musician Roger Waters in Frankfurt has ignited a
firestorm of controversy
and accusations of antisemitism, drawing sharp criticism from activists and community leaders who argue that his divisive statements and actions perpetuate harmful stereotypes and undermine efforts to combat hatred.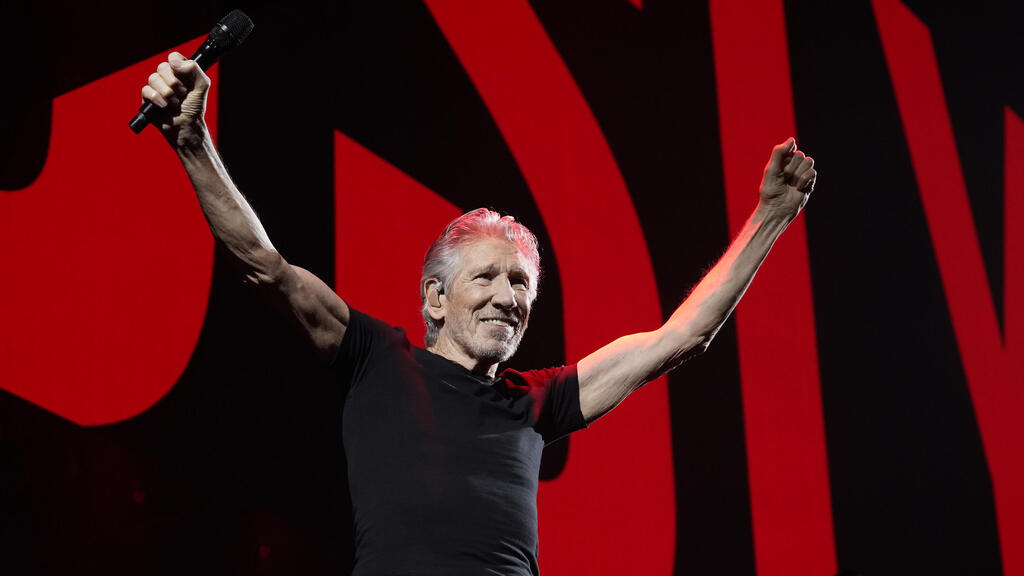 As the event approaches, tensions mount, highlighting the intersection of music, history, and the fight against antisemitism. Frankfurt Mayor Uwe Becker, and antisemitism activist and Israel advocate Sacha Stawski, support the Jewish community's protests.
"Roger Waters is a hater, he is an antisemite, he is actually one of the antisemites with the biggest reach worldwide in terms of his antisemitism," said Stawski, who is the chairman and editor-in-chief of "Honestly Concerned", which campaigns against anti-Semitism and for truthful reporting, and the president of "ILI – I LIKE ISRAEL," a weekly newsletter which focuses mainly on Israel beyond the conflict and issues.
Waters, who co-founded the progressive rock band Pink Floyd as its bassist, will perform at Festhalle in Frankfurt. Today, this hall serves as a popular venue for concerts by prominent artists but was also of considerable relevance for the Holocaust. The Nazi regime frequently used the Festhalle for mass propaganda rallies. During the Kristallnacht pogroms in November 1938, German Jews were rounded up in the Festhalle before being transported to prisons and concentration camps.
"We were shocked that he would be allowed to perform in a hall which has a Nazi history - 3 thousand Jews were deported from this hall," Stawski said.
"What we see is a disgusting situation," said Becker to Ynet. "Roger Waters is spreading antisemitism, by comparing the death of Anne Frank to the Abu Akleh, the death of the journalist that is still unclear, which happened in the West Bank when she was killed by a bullet"
The mayor was referring to Waters' show in Berlin on Wednesday, in which the names Anne Frank and Shireen Abu Akleh were projected side by side, apparently drawing an equivalence between the teenage Holocaust victim and the Palestinian journalist who was accidentally shot dead while covering an Israeli military operation in the West Bank last year. He also performed in Cologne, Hamburg, and Munich, and is expected to continue his tour across Europe.
"The city of Frankfurt and the state of Hessen in which Frankfurt is located went to court to hinder this concert, but the court decided that the concert of an artist is under freedom of art and speech," he said.
"To my mind, we see so much antisemitism, Israel-related antisemitism, that this should not happen," Becker continued. "Antisemitism in this very brutal way of demoralizing and taking away the legitimization of the State of Israel, comparing Israel with the crimes of the Shoa. Bringing all those things together relativizes the crime of the Shoa in a way that I think it should be under view to see if there are any crimes happening while he is performing.
"Antisemitism to my mind is not art, it is a crime. Even if it is not totally fixed in our rules and in our laws, what we see here is disgusting," he concluded.
Stawski said that the Jewish community has been protesting the concert for a while now, hoping to "make sure that the public was finding out and hearing about what to expect. "I think we've done a very good job in terms of making this public internationally," he said.
"As far as protest today is concerned there will be peaceful protests outside organized by the Jewish community. There will be a memorial service for the three thousand people who were deported, and there will be to my understanding people inside the concert hall who will observe and monitor what is happening inside and documenting those things, I will be amongst those documenting the hatred taking place inside that hall."