Sun Mizrahi's rapid rise from a student to a top model is a rare success story. She graced some of the world's most prestigious runways and modeled for elite brands. But her massive success abroad did not carry over back home
"Two years ago, I was still studying fashion design at Shenkar, and then I decided to quit," Mizrahi shares, adding with a smile, "Probably because of good intuition."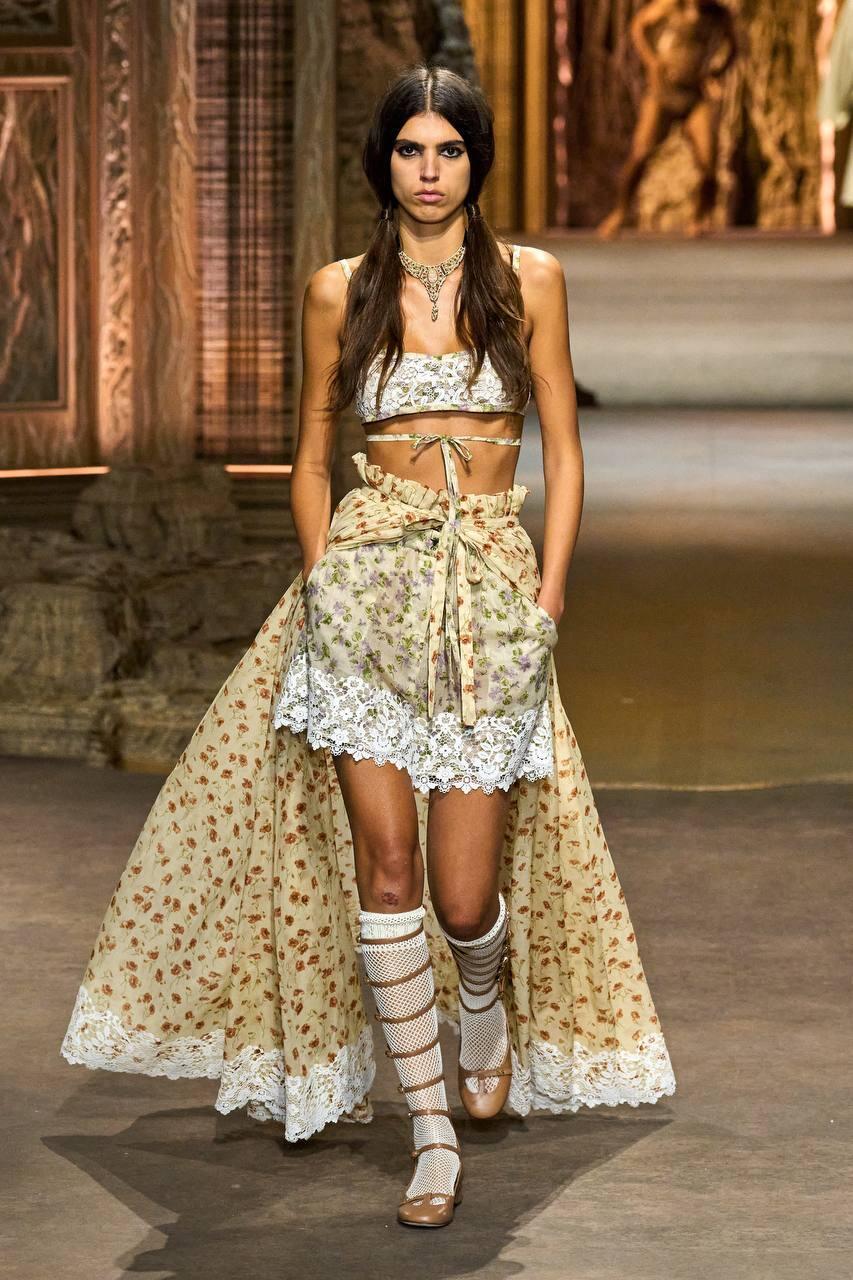 It wasn't an easy decision. How did you come to it?
"To be honest, I just started working while studying. At first, I told my agent Nir that my studies were the top priority and we'd see how things went. It went well; we had Zoom meetings with agencies abroad and felt it was happening. I realized and even Nir told me, 'something exceptional is happening here'."
What happened?
"The excitement was overwhelming, completely unexpected. To the extent that we spoke with several agencies and the one I'm with now said, 'We're sending you a contract now.' The day after, when we hadn't yet responded, they sent another email and called again—these things just don't happen. They were really pursuing me."
However, Mizrahi wants to clarify that her success didn't come as easily or quickly as it might sound. "Before this, I was signed with an agency in Israel and did nothing for a year. The rest simply didn't accept me. They said 'you're not a fit for us' or masked it with 'you're not tall enough' or 'you're not this or that enough'."
Mizrahi was about to give up her modeling dream in favor of studying at Shenkar, and she never imagined that it would be the very place where she'd be discovered.
"One of my professors asked me to model for his brand," she recalls. Among those who saw her photos was Nir, her current agent, who quickly reached out and signed her. "From there, it's all history," she says.
She has modeled for some of the most esteemed brands in the world, including Dior, Chanel, Hermès, Fendi, Versace and H&M. "There are repeat clients that I work with quite regularly. I don't have any formal contract with them, but I very much fit their DNA, so they keep calling me back. I've really connected with the teams, forging relationships with people; it's amazing."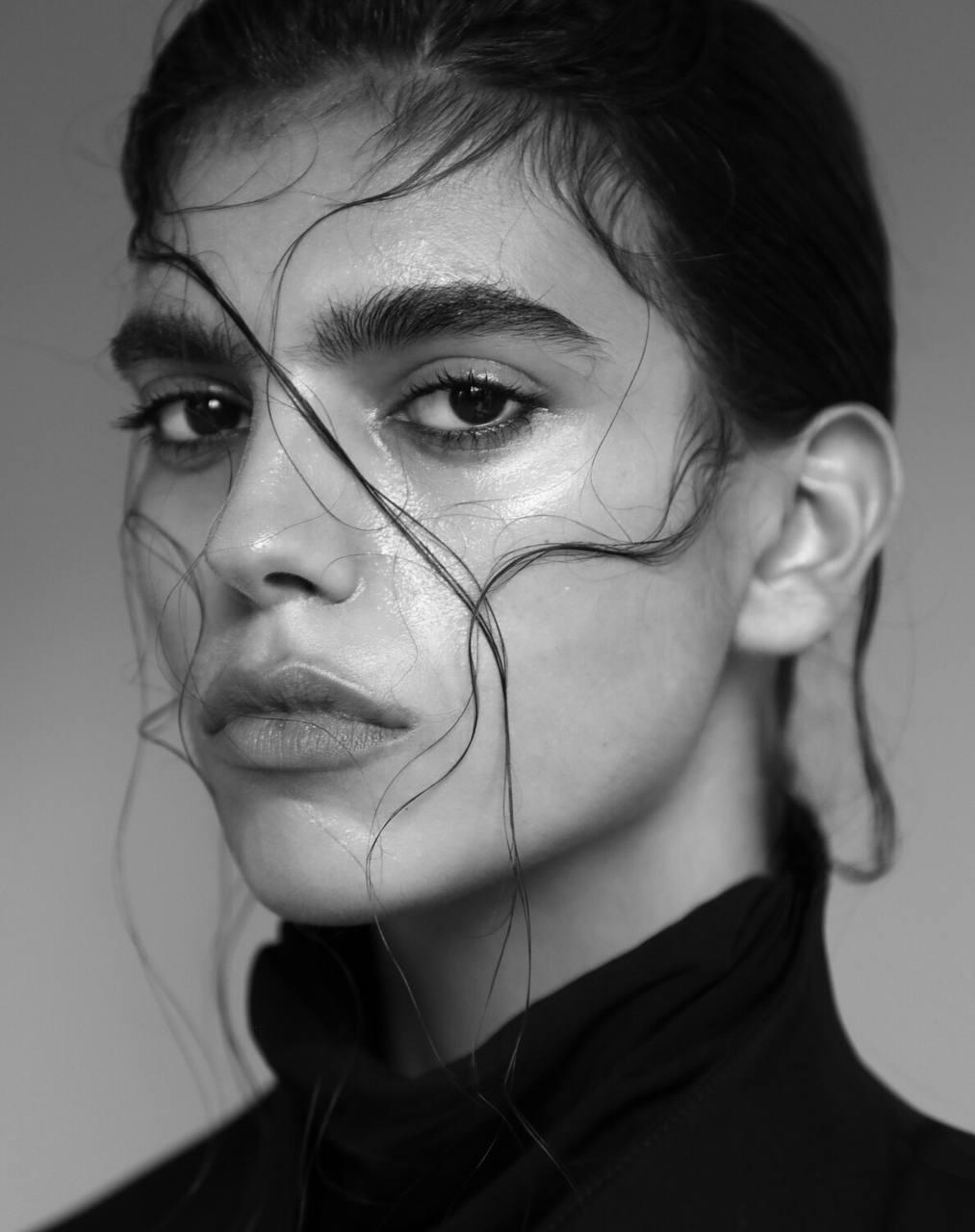 Do you get to meet famous models and designers?
"I've met Bella and Gigi Hadid, Kendall Jenner, and Emrata (Emily Ratajkowski)," she shares. "Actually, Gigi gave me a lovely compliment during the last show. She said to me, 'You look amazing in that look!', and I was like, 'Wow, how sweet of you.' Kendall is more reserved; I felt it wasn't because she's aloof, but simply because she tends to keep to herself.
"I had an encounter with Michael Kors himself when I was at a fitting for his show. He said to me, 'I want to tell you something. My Jewish grandmother loved watching fashion shows on TV, and she'd always lament about the lack of Israeli or Jewish representation in the fashion world.' He then said, 'I just want to tell you that you're kind of fulfilling her dream'."
Was there a moment when you realized the extent of your success?
"When I truly felt a shift in the way I was treated," she recalls. "You're seated with the main team instead of beside new models, or you're given more significance. During the last Jacquemus show, I tried on several looks, and one of them was the one that would close the show, and they wanted to give it to me. I told them, 'No, it doesn't fit,' because it was entirely revealing, and they know I don't pose like that. They responded, 'We're sorry, we forgot.'
At that moment, I felt that I was no longer being tested. I wasn't chasing the opportunity to close that show anymore. They wanted to give it to me because it was me, because I was the right fit."
Is wearing revealing attire a red line for you?
"Yes, I didn't feel it was worth it."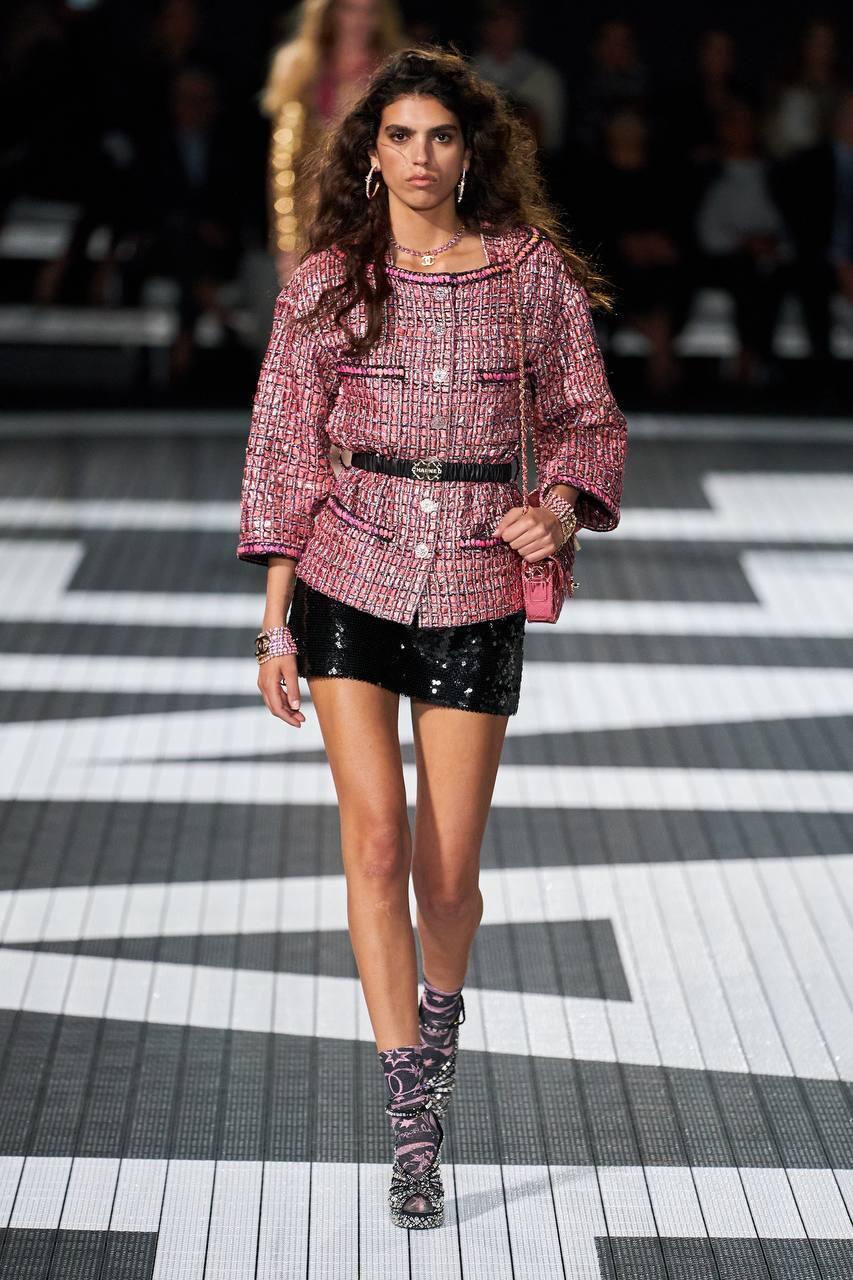 What would make it worth it?
"Nothing. It doesn't justify compromising my principles or my comfort. In the end, I walked in a different look that I felt much more comfortable in, and it's the same look that Gigi complimented me on. I also felt it was one of the best looks in the show, so everything really turned out well."
In Israel, there's sometimes a perception that models appear more in gossip columns than in fashion sections.
"That's probably why I'm not in the headlines. I avoid that like the plague. I also don't have any desire to be famous."
Are there specific things you distance yourself from?
"There are interviews we decline. Initially, they frequently mentioned that I am [Israeli soccer legend] Alon Mizrahi's daughter, and I set an ultimatum against referencing that. Now, people know who I am because it's unavoidable, not because I've pushed for publicity. I don't strive for recognition; I prefer being anonymous and don't feel like a celebrity.
Speaking of your father, Alon Mizrahi, what does he think about your work and success?
"Dad is like any other dad; at first, he had concerns, but he's learning to trust his eldest daughter, knowing that she understands what she's doing and has a solid grounding. He's very proud of me."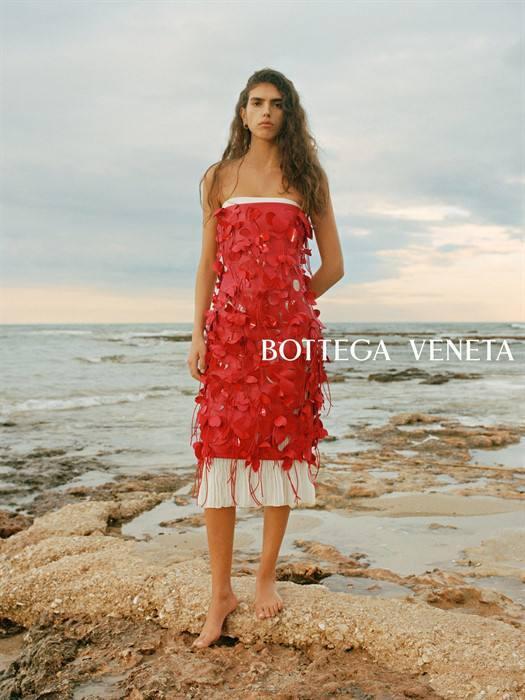 Do you ever fear doing things that might embarrass your parents?
"Yes, I wish I didn't, but I think about it a lot. I considered it when I chose not to wear the revealing dress; it came from not wanting my father to see me like that. I don't believe it's appropriate for me, and that's the least I can do."
Growing up with a famous father, did it make you step back from the spotlight?
"It might have, subconsciously. My dad went through a lot. In general, being a soccer player in our country means hearing daily curses and death wishes, which is unimaginable. But yes, my dad was at the pinnacle of his fame. My mom once went to a game with us, and they just wouldn't stop hurling insults at her."
At a young age, 24-year-old Mizrahi has already been married for two years to Aviv, whom she met at 17 and who was also her first boyfriend. "I knew it was young to get married, but it felt right, and so far it's standing the test of time and then some," she says.
Soon, they'll be moving to Paris, and she explains the decision. "I'm relocating to create the home that I currently feel is missing. My base was in Tel Aviv, but I'd fly out every two to three days, and I want to establish some grounding for myself. We feel that Paris is the place for us, especially now when I keep encountering situations in my country where I think, 'Why do I need this energy?' or 'This is the Israel I didn't miss.'"
Models in our country earn well, but not as much as abroad.
"It's all relative. Compared to overseas, they don't earn that much. But in terms of our local standards, they earn incredibly well."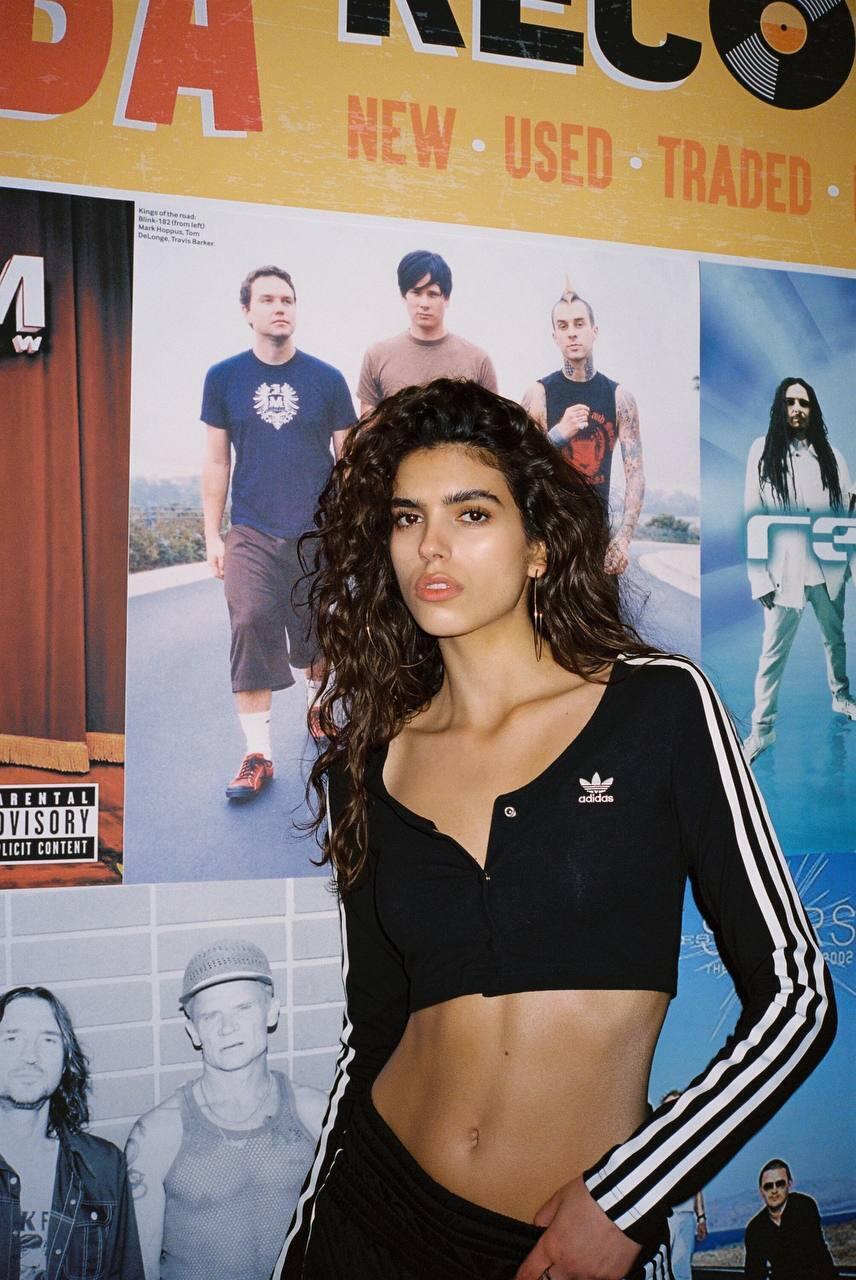 What are the rates abroad?
"Some brands pay 15,000 euros for a day of shooting, and it can even go up to 200,000 or 250,000, depending on how the shots are used."
Are there esteemed brands that allow themselves to pay less because of their reputation?
"Many brands do this – Versace, Chanel, all these brands feel they can pay less because of who they are. But today, I am Sun Mizrahi, and they are not just Chanel, so they should pay accordingly."
What do you do with all the money?
"I'm very grounded. My husband is a financial manager, and we're both very down-to-earth."
So, what do you spend on after all?
"I enjoy life. I love traveling around the world and eating well. I like to take care of myself, and it's important for me to do so. It's about striking a balance."
Speaking of food and nutrition, are there still issues in the modeling world in that regard?
"Absolutely. I'm working on it with my therapist. But I believe it started from the modeling industry; it was the trigger that surfaced it. However, it would have happened one way or another because it's emotional eating and you learn to deal with it.
I can definitely say that if I had bought jeans three years ago, I wouldn't consider if they made me look thinner or heavier or how flattering they were. I would just buy them because they were beautiful and I was thin, so there's no reason they wouldn't look good. Nowadays, I'm more conscious of it, for better or worse."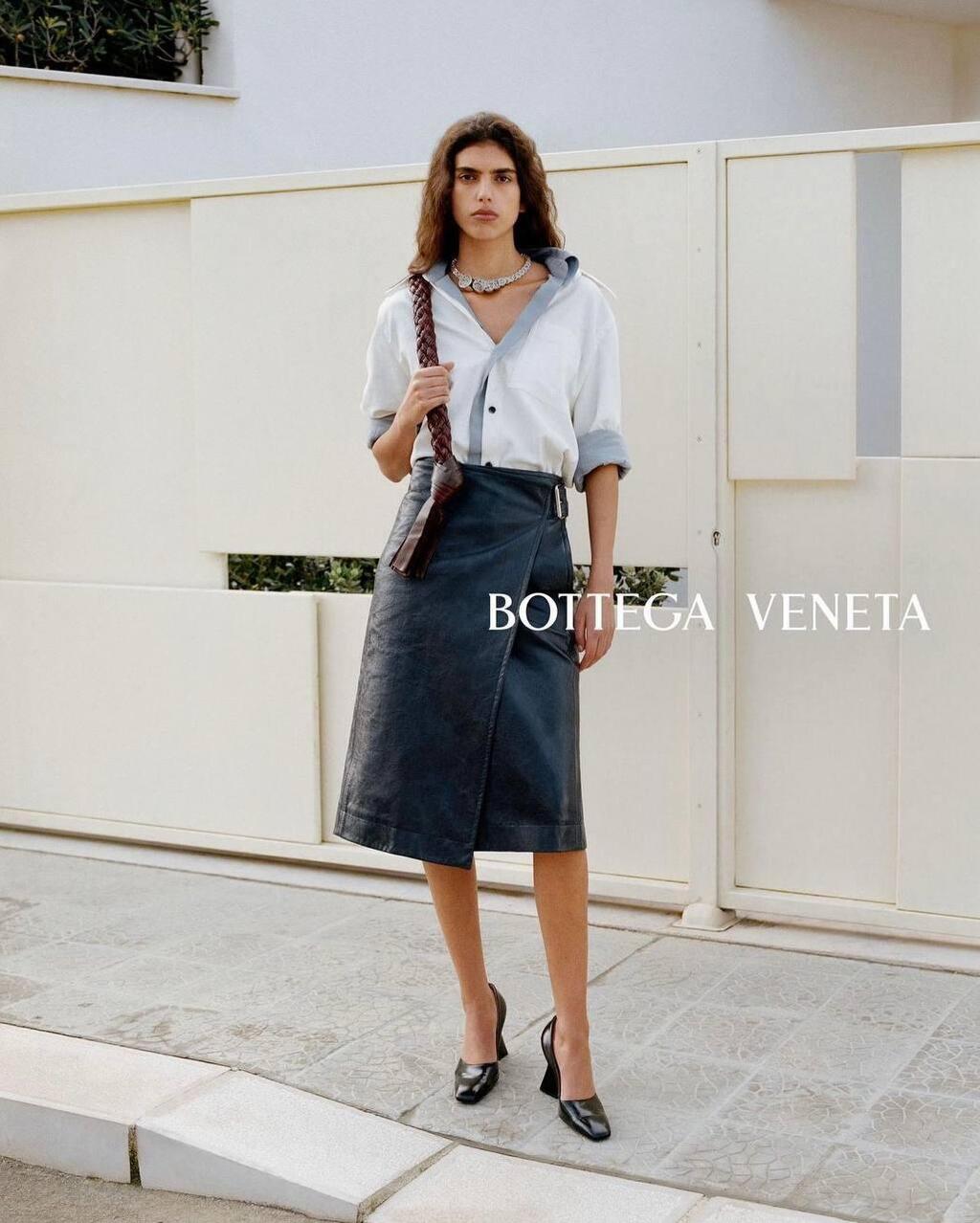 Do you watch what you eat or do you eat whatever you want?
"I used to eat whatever I wanted. I gained some weight due to emotional eating and shock from the world, then lost it, then gained it all back again. Now, I'm really balanced. I allow myself to treat myself, but I focus a lot on health. I research nutrition extensively and its impact on me as a person and on my psyche, so I strive to eat healthily for the sake of my mind, not just to be thin. I'm in a different place now."
You mentioned emotional eating. Can you share more about that?
"That's a conversation for my therapist; I won't get into that. Initially, it was probably a lot of loneliness; you're always being tested in an unfamiliar world that's also very cold and aloof until you become a part of it and integrate."
And now, being a part of it?
"I feel that people care about me, I've formed friendships and I enjoy it more. In the beginning, it was a shock."
Have you started thinking about having children and starting a family?
"I've thought about it, but I don't feel like it's my time right now. I'm still trying to discover myself; I don't know if I can also take on discovering someone else at the moment."