The opening shot of the sizzling clip of the new pop hit "Rush" is a booty spank, a perfect start to the provocative yet quirky creation of summer 2023 by Australian singer Troye Sivan. In the four minutes of uplifting music and sexy dancing, the up-and-coming star gives viewers a glimpse into the contemporary world of partying, liberated queer sensuality, and edgy Y2k fashion trends. In short - the modern version of sex, drugs, and rock and roll.
Other impressive talents were involved in the creation of this clip, including Gordon Von Steiner - a Canadian/British filmmaker and photographer widely recognized for his modern approach to fashion. who collaborated with models like Kendall Jenner and Bella Hadid.
Von Steiner's eye for fashion, clothing, and the human body is evident in Sivan's debut appearance in the clip, sitting on the banks of a lake in Berlin, wearing a sleeveless red shirt and brown leather chaps that reveal his white briefs. The clip features a strong presence of iconic 90s clothing and fashion codes from the turn of the millennium: Saggy pants, sporty plastic sunglasses, and newspaper print on a swimsuit top, echoing the iconic John Galliano collection for Dior Fall-Winter 2000. Hats off to the stylist who made all of this possible - Larissa Bechtold.
The clip symbolizes diversity and tolerance, but in terms of body image, it portrays a rather homogenous body type, with slim, muscular, and tanned figures, except for maybe one "regular" woman. This did not escape the eyes of Sivan's fans, who criticized him on social media.
"I definitely hear the critique. To be honest, it just wasn't a thought we had — we obviously weren't saying, 'We want to have one specific type of person in the video.' We just made the video, and there wasn't a ton of thought put behind that," he said in response.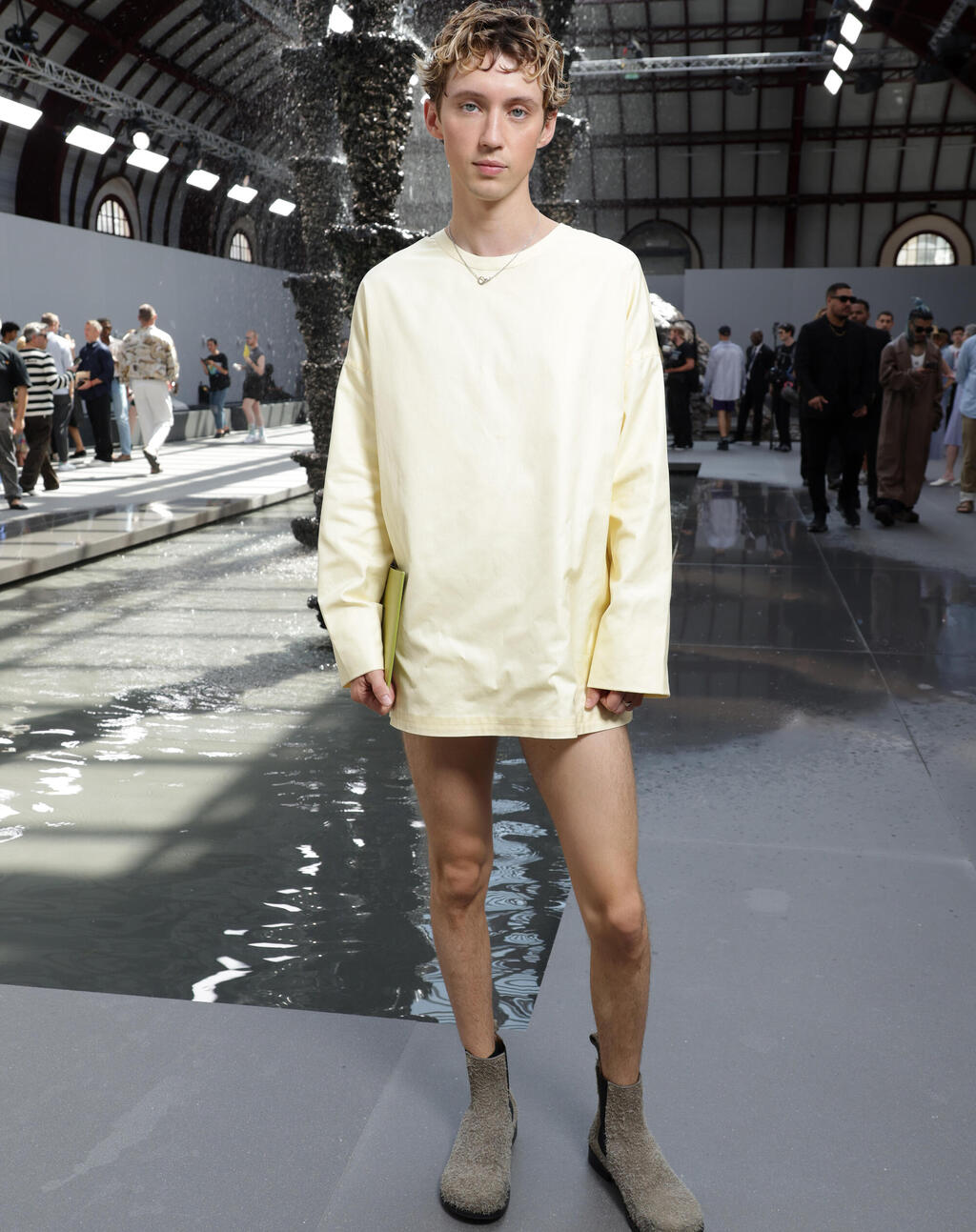 Sivan also had something to say to those who used the opportunity to critique his own appearance. "There was this article … and they were talking about [the lack of body diversity], and in the same sentence, this person said 'Eat something, you stupid twinks.' That really bummed me out to read that — because I've had my own insecurities with my body image. I think that everyone's body is as beautiful as it is, including my own, and it just sucks to see people talking about other people's bodies."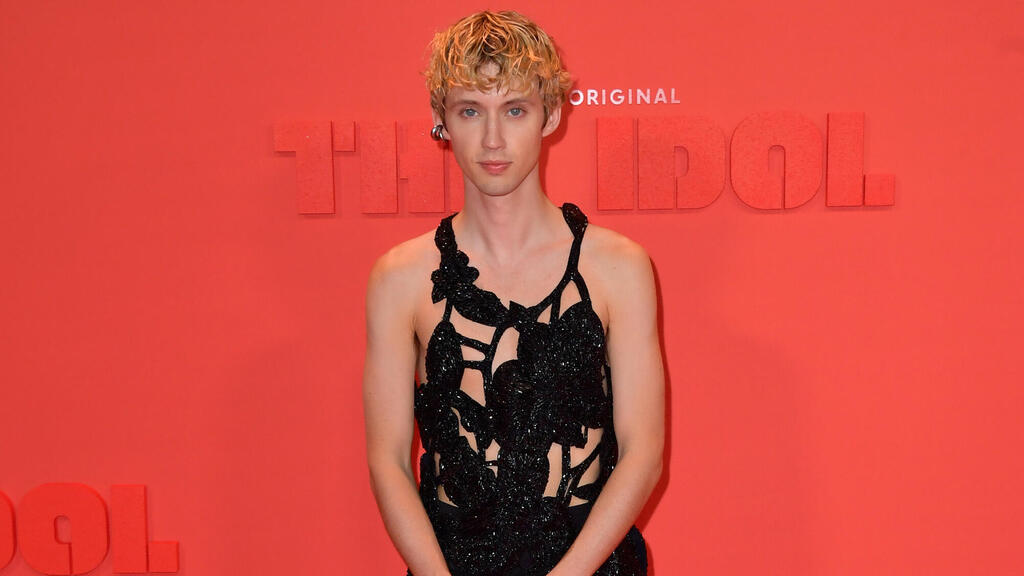 Last year, Sivan released a song accompanied by a captivating clip called "Angel Baby," which also emphasized liberated sexuality and shots that would make any conservative right-wing parents turn on child control immediately, portraying queer circles and passion-filled encounters.
In an interview with Vogue Australia, which came shortly after he was featured on the cover of the magazine wearing a dress by Thom Browne over a Dolce & Gabbana white shirt, Sivan discussed said that he chose to focus on his positive experiences since separating from his ex-boyfriend, American model Jacob Bixenman, after a four-year relationship.
"For me, 'Rush' is a really specific moment on the album and it's actually kind of an outlier on the album. You know, this album is like the last two and a half years of my life, which have been filled with so many experiences of connection with people. I would say that's the overarching theme: intimacy, and the different ways that can look like," he said.
"I was in Melbourne having this little break between lockdowns, and we would just absolutely live it up, like go so, so, so hard," he said. "For me, the feeling of being on a hot, sweaty dance floor—I don't do drugs, I barely drink. But when the music is right and the crowd is right and I'm with my friends, that kind of hot, sweaty feeling when I close my eyes and just really, really listen to the music is pure bliss to me. That is a euphoric feeling that I will chase for the rest of my life. I don't think I'll ever grow out of it. I just love dancing to music. So I wanted to capture the moment and I wanted to capture that connection," he said.
"I really wasn't sure what kind of album I was gonna write. I went through this really, really, really big breakup in 2019 that kind of turned my life upside down a little bit. And so I was prepared to write this breakup album and really dreading writing it, because it sounded boring and just tough. And there are those moments for sure on the album, and I think for me I will always follow honesty, so if that's what was coming as a songwriter then that's the album that I would've made. But I think what ended up happening is I kind of surprised myself. It sort of ended up feeling like a rebirth in a lot of ways. I started to find this confidence and also this appreciation for all different kinds of intimacy, and realized that there's not one right way, or real way, to be intimate with someone, whether you've been with someone for four years or you've been with someone for one night."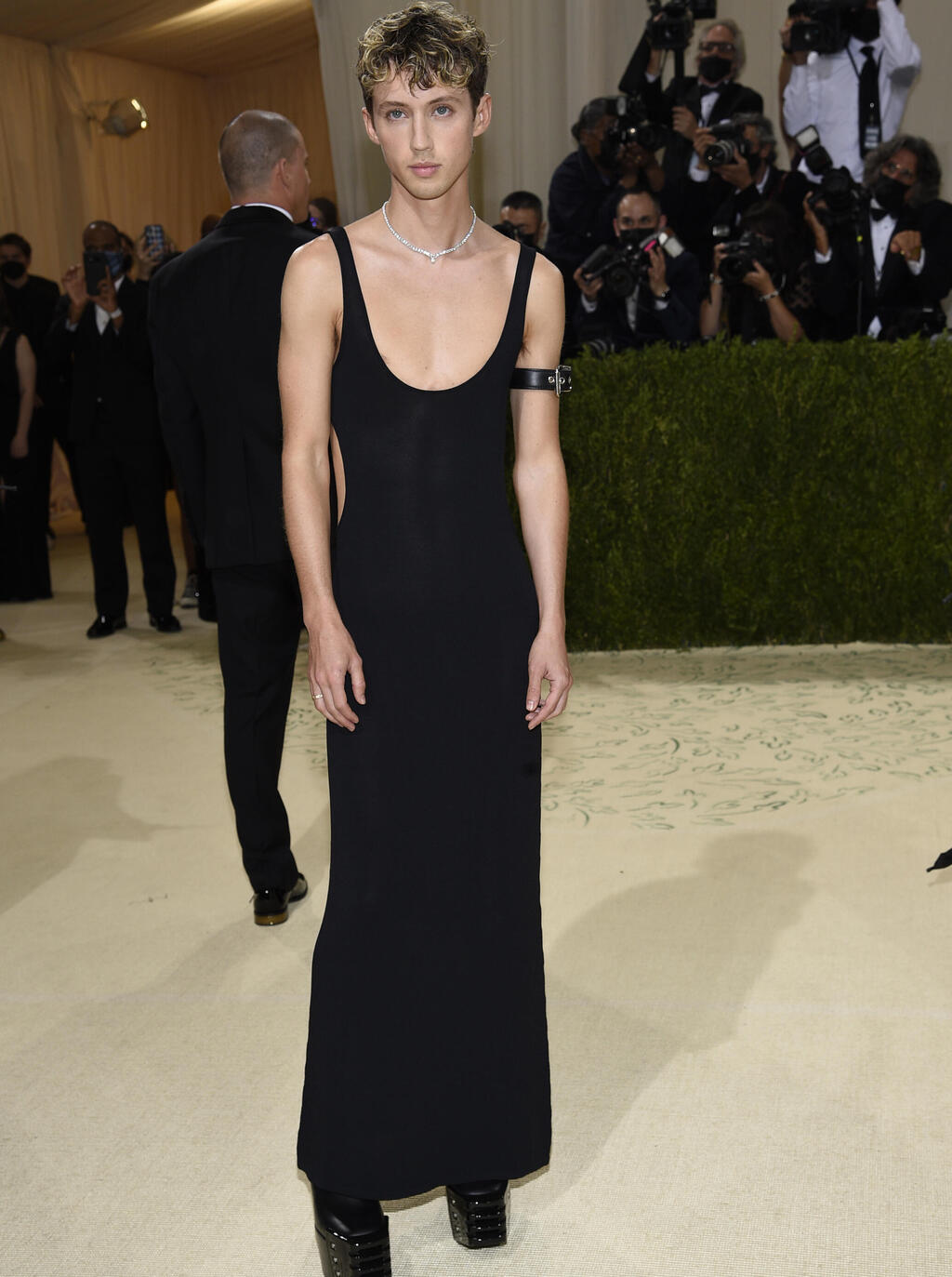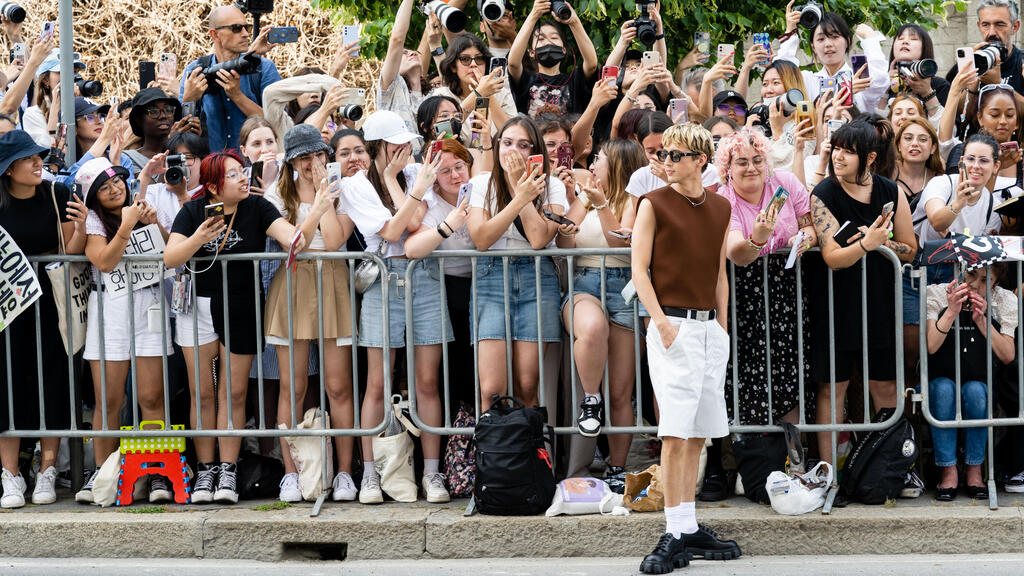 Sivan (28) is a Jewish gay man who was born in South Africa and emigrated with his parents and siblings to Australia at the age of two. His mother, Laurelle, was a model who converted to Judaism, and his father, Shaun, is a real estate agent and broker. He grew up in a religious household and attended the Modern Orthodox Carmel School in Perth, and his parents accepted his homosexuality from the moment he came out when he was 15. In an interview with The New Yorker magazine, he said that his singing career began when he sang as a child in a synagogue.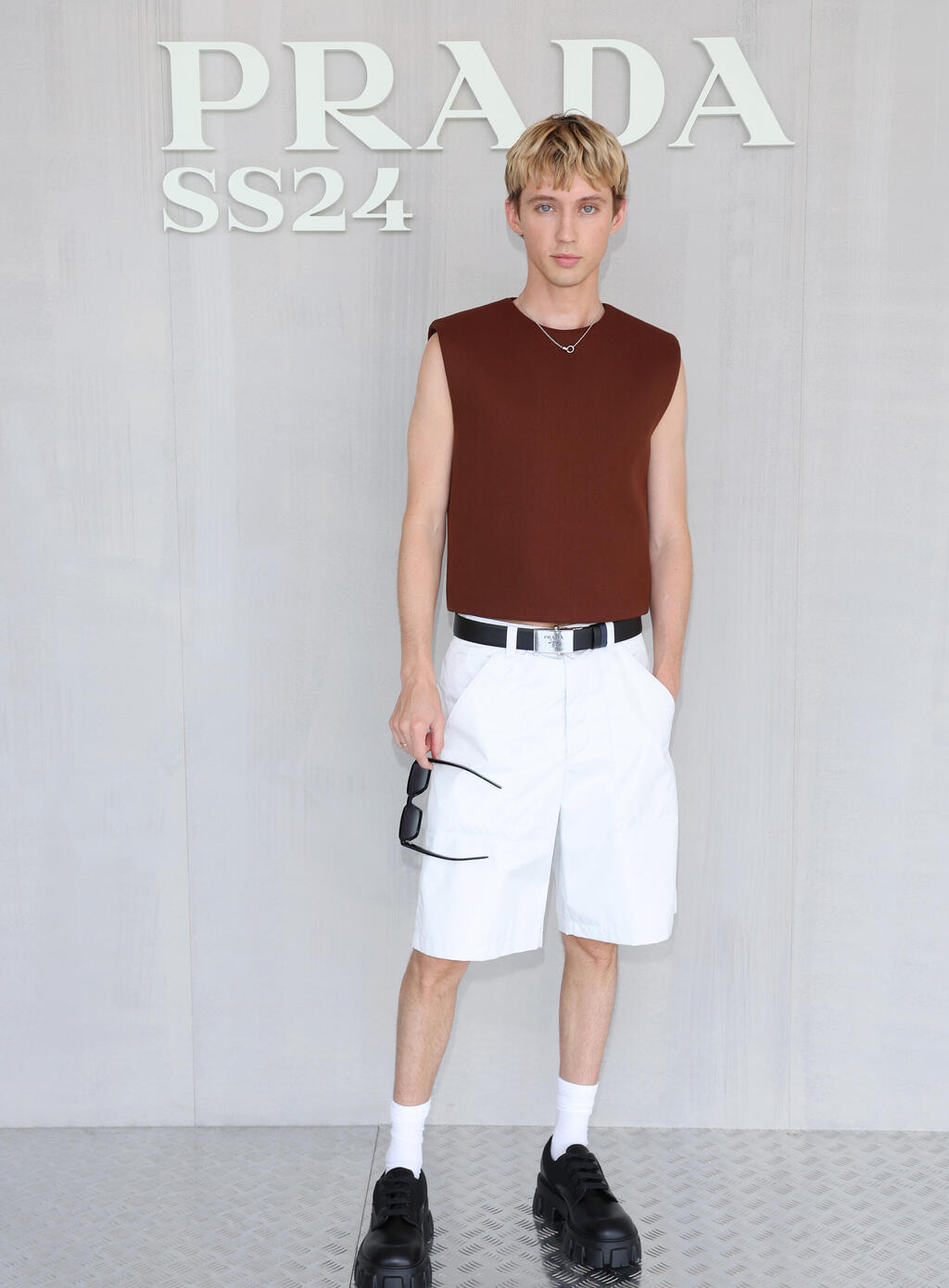 "I loved the fact that I got to travel for the first time, and the shuls kept getting bigger," he said. After moving to the United States, he hosted a joint Passover Seder with Ariana Grande and read the Haggadah.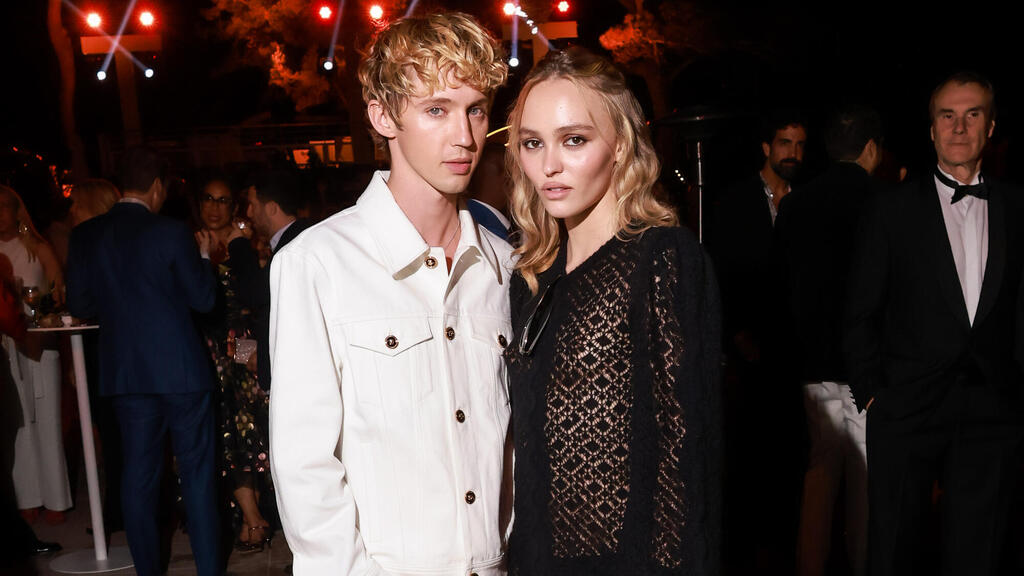 With 15 million followers on Instagram, hit songs with hundreds of millions of views on YouTube, and a role on the sensational TV series "Euphoria" alongside Zendaya, Troye Sivan is no longer the "nice Jewish boy" who sang in synagogues. Since he was 11, he has been cultivating a rich music and acting career, including roles in blockbusters like "X-Men Origins: Wolverine" and electrifying performances on the red carpet.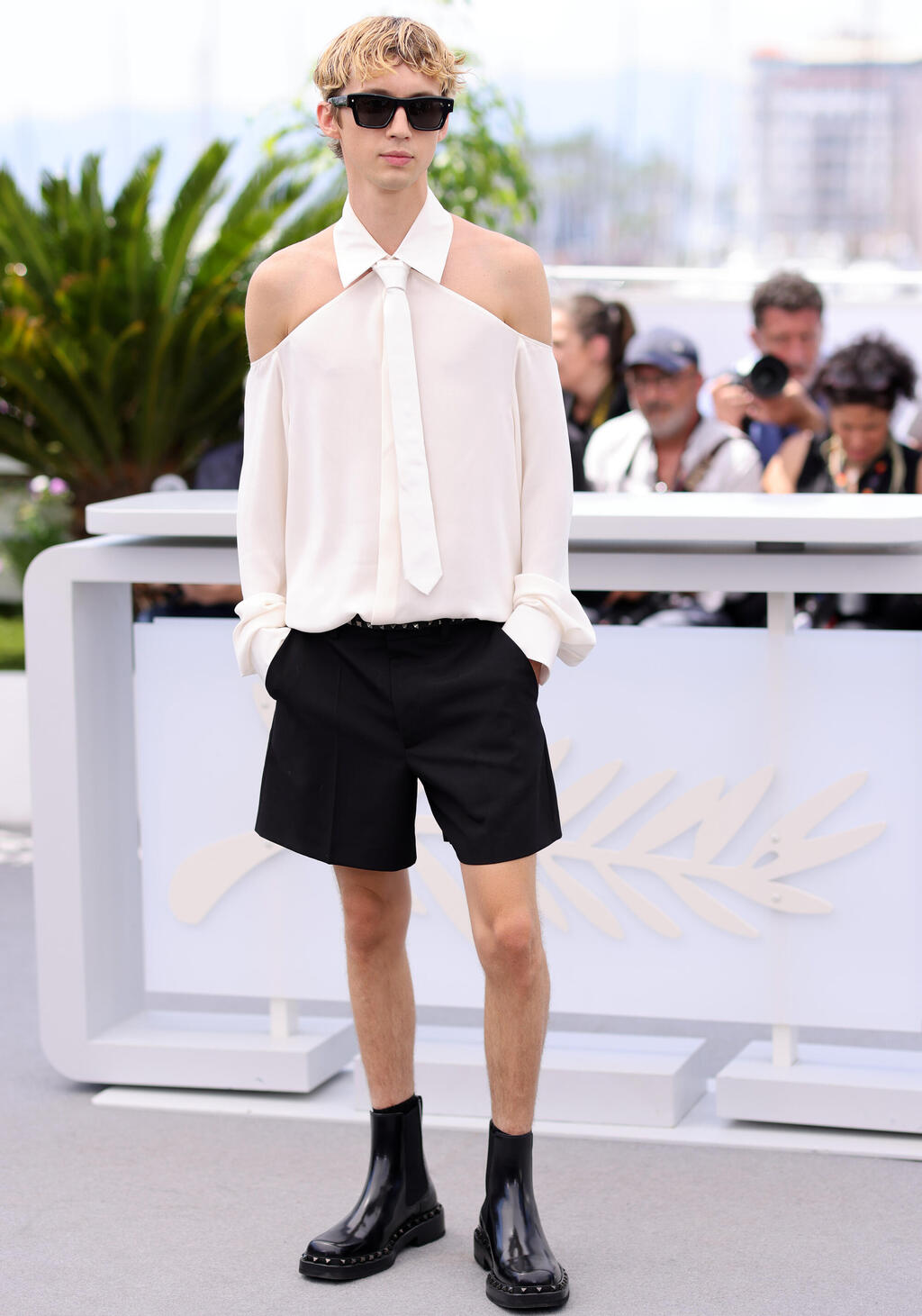 Since 2019, he has been a regular guest at the Met Gala in New York, the MTV Music Awards, and the Billboard Awards. This year, he even made it to the Oscar after-party organized by Vanity Fair, dressed in all-black leather designed by Glenn Martens for Diesel.
At the recent Cannes Festival, he was hailed as the new icon of men, following breakthrough performances that blur the boundaries between feminine and masculine aesthetics, taking risks, and creating new body images.