Former California Governor and Hollywood star Arnold Schwarzenegger on Wednesday opened up about his father's Nazi past in a CNN interview in which he spoke out against antisemitism and hate.
"My father was, and so many other millions of men were, sucked into a hate system through lies and deceit. And so, we have seen where that leads," he said. "I've seen it firsthand how broken this man's – this man was," he continued. "The kinds of atrocities that happened. How many millions of people had to die and then they ended up losers," he said.
Schwarzenegger's interview came amid a consistent rise in antisemitic attacks in the U.S. and the release of an Anti-Defamation League (ADL)
report
revealing such incidents reached historic levels in 2022. According to the findings, there was a total of 3,697 incidents reported across the United States, up by 36% from the past record, a year earlier.
He had spoken against antisemitism and met with Holocaust survivors and family members when he visited the Auschwitz concentration camp in September of last year.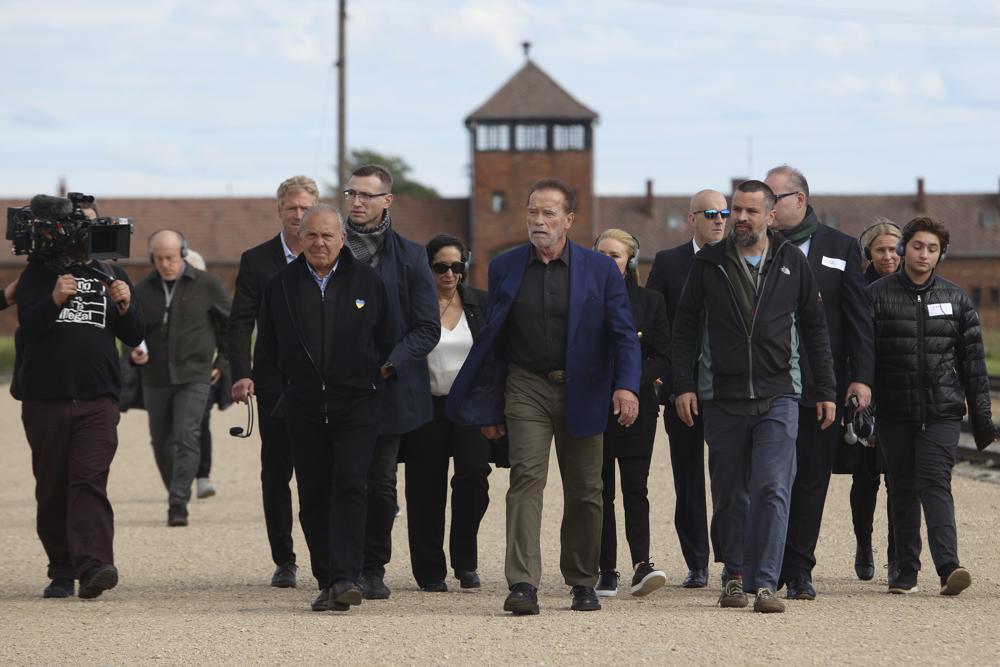 "This is a story that has to stay alive, this is a story that we have to tell over and over again," he said speaking in a former synagogue that now is home to the Auschwitz Jewish Center Foundation.
He also recently released a video message where he urged "those who have gone down the path of hate" to choose strength and life, and to "fight the war against yourself."
But the actor could not explain why antisemitism has grown as much as it did. "I think it's very clear that the more liberal we go with social issues, you see the other side becoming more and more angry, and there's more and more hate in general," Schwarzenegger said.