Thousands of people assembled Tuesday at the site of the Auschwitz death camp for the 35th March of the Living, which takes place on the day that Israel marks Holocaust Remembrance Day and this year falls on the eve of the 80 anniversary of the Warsaw Ghetto uprising.
The march resumed after a three-year hiatus brought about by the COVID pandemic.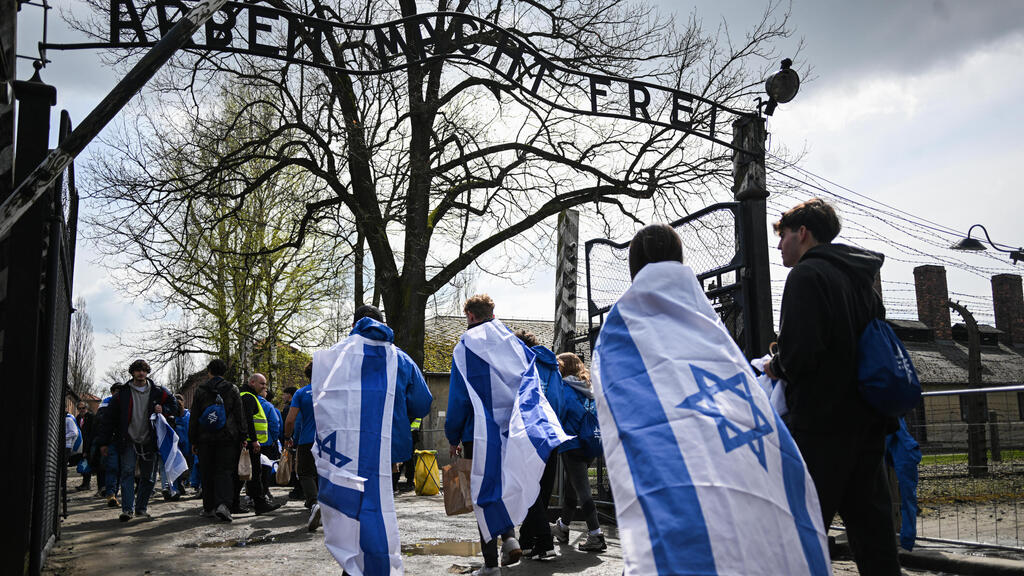 Participants in the solemn event this year, unlike years before, included Holocaust survivors, many in their 90s who lived through the agony of Auschwitz or one of the other death camps where Nazi Germany sought to exterminate the Jewish population of Europe, and came close to doing so.
The march begins at that gate and leads to Birkenau, the large camp 3 kilometers (2 miles) away where Jews from across Europe were transported by train and murdered in gas chambers.
Some attendees, including people from Israel and the United States, came face to face for the first time with something that has long been part of their psyche: the watchtowers, remains of gas chambers and the huge piles of shoes, suitcases and other objects that the victims brought with them on their final journey.
German forces established Auschwitz after they invaded and occupied Poland, and killed more than 1.1 million people there, most of them Jews but also Poles, Roma, Soviet prisoners of war, and others. In all, about 6 million European Jews died during the Holocaust.
Elderly survivors, some draped in Israel's blue and white flag, assembled under the gate with the cynical words "Arbeit Macht Frei" (Work Sets One Free) ahead of the march.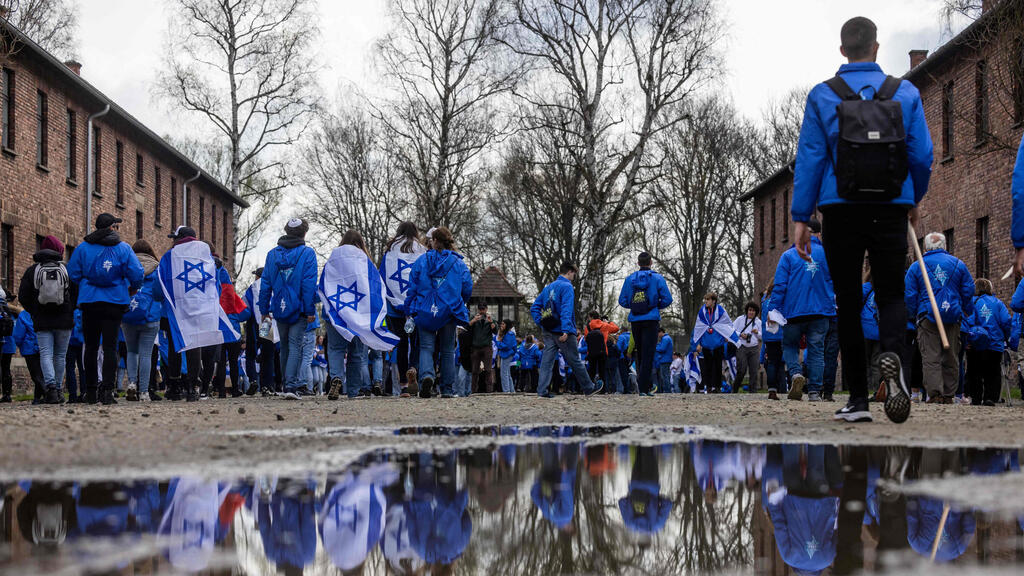 The March will conclude with a ceremony at Bikenau where seven torches will be lit. For the first time one of the torches will commemorate the Jews of Tunisia who were also under Nazi occupation but often left out of the narrative and memory of the Holocaust.
"I am marching here today with my grandfather, Haim Tayeb in my heart. He was taken for forced labor and returned a skeleton, beaten and wounded. The story of North African Jews must not be forgotten, said his namesake Haim Tayeb who will light the torch.
Italian President Sergio Mattarella will speak at the ceremony and Israeli singer Ivri Lider will perform a duet with Shoshana Strister, a Holaucost survivor. Lider's mother was born in Warsaw and was smuggled out of the ghetto by her father who later perished in Auschwitz.
Some of the participants will travel the next day to Warsaw for observances marking the uprising in the Warsaw ghetto in 1943 which will be attended by the presidents of Poland, Germany and Israel.
The revolt was the largest single act of Jewish resistance during the Holocaust and remains a potent national symbol for Israel.