Putting his faith in God: Justin Bieber
Justin Bieber, 29, burst into our lives like a fresh breeze on an April day in 2009 when he was just 15 years old. With a voice that hadn't yet fully matured, he quickly became the most desirable boy in the world, amassing a fanbase filled with hysteria and frenzy that earned the nickname "Biebermania."
Initially, he was the poster boy for Canadian sweetness, but very quickly, fame took its toll and Bieber transformed into a real Bad Boy.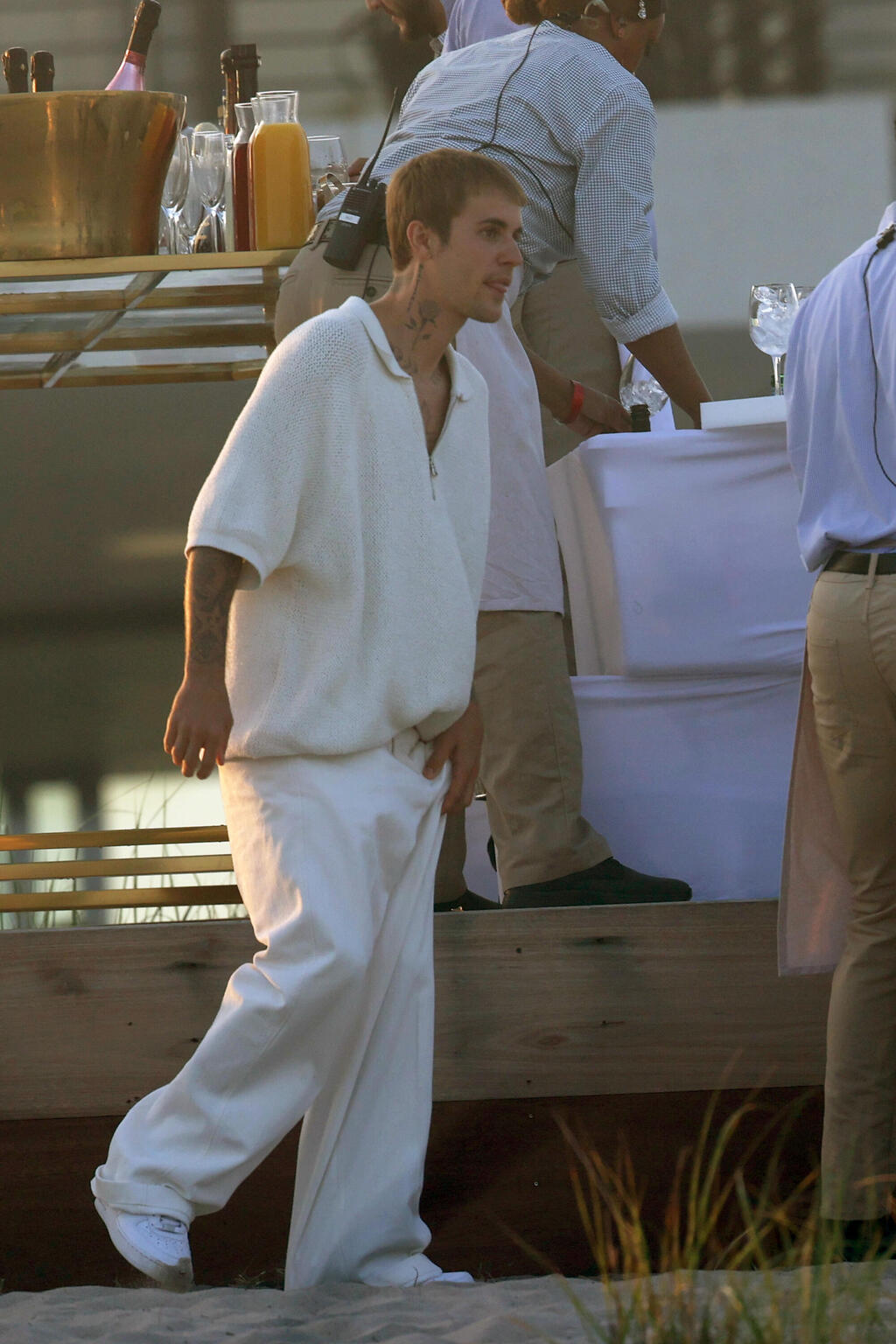 In the 14 years of his career (so far, we're not jinxing anything), Bieber has managed to run over a paparazzo, get involved in a brawl in Cleveland, punch an overzealous fan in the face in Barcelona and also humiliate a fan who just wanted to take a picture with him, telling her in front of a huge crowd of fans that "she makes him sick."
And that's without even mentioning all the times he was caught driving under the influence of drugs and alcohol, or the emotional abuse he put his mythological ex, Selena Gomez, through. She found herself repeatedly entering mental health facilities to recover. Then the change happened.
Ever since Bieber met Hailey Baldwin, who also became his wife, he has gotten rid of all his bad habits, connected with himself, and also with his faith.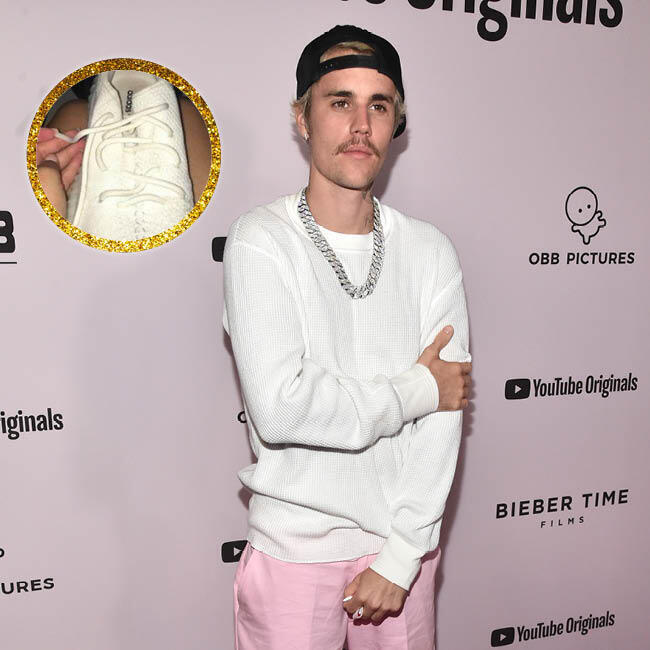 In February 2019, the couple was interviewed for the cover of Vogue magazine, and Bieber spoke openly about the change he had undergone, his closeness to God, and even added that he and Hailey waited until their wedding to have sex.
"[God] doesn't ask us not to have sex for him because he wants rules and stuff," Justin explains. "He's like, I'm trying to protect you from hurt and pain. I think sex can cause a lot of pain. Sometimes people have sex because they don't feel good enough. Because they lack self-worth. Women do that, and guys do that. I wanted to rededicate myself to God in that way because I really felt it was better for the condition of my soul. And I believe that God blessed me with Hailey as a result. There are perks. You get rewarded for good behavior."
Since then, the singer has openly spoken several times about the depression he has experienced, his addiction to drugs and alcohol, and in June 2022, he was forced to cancel a tour due to paralysis in the right half of his face.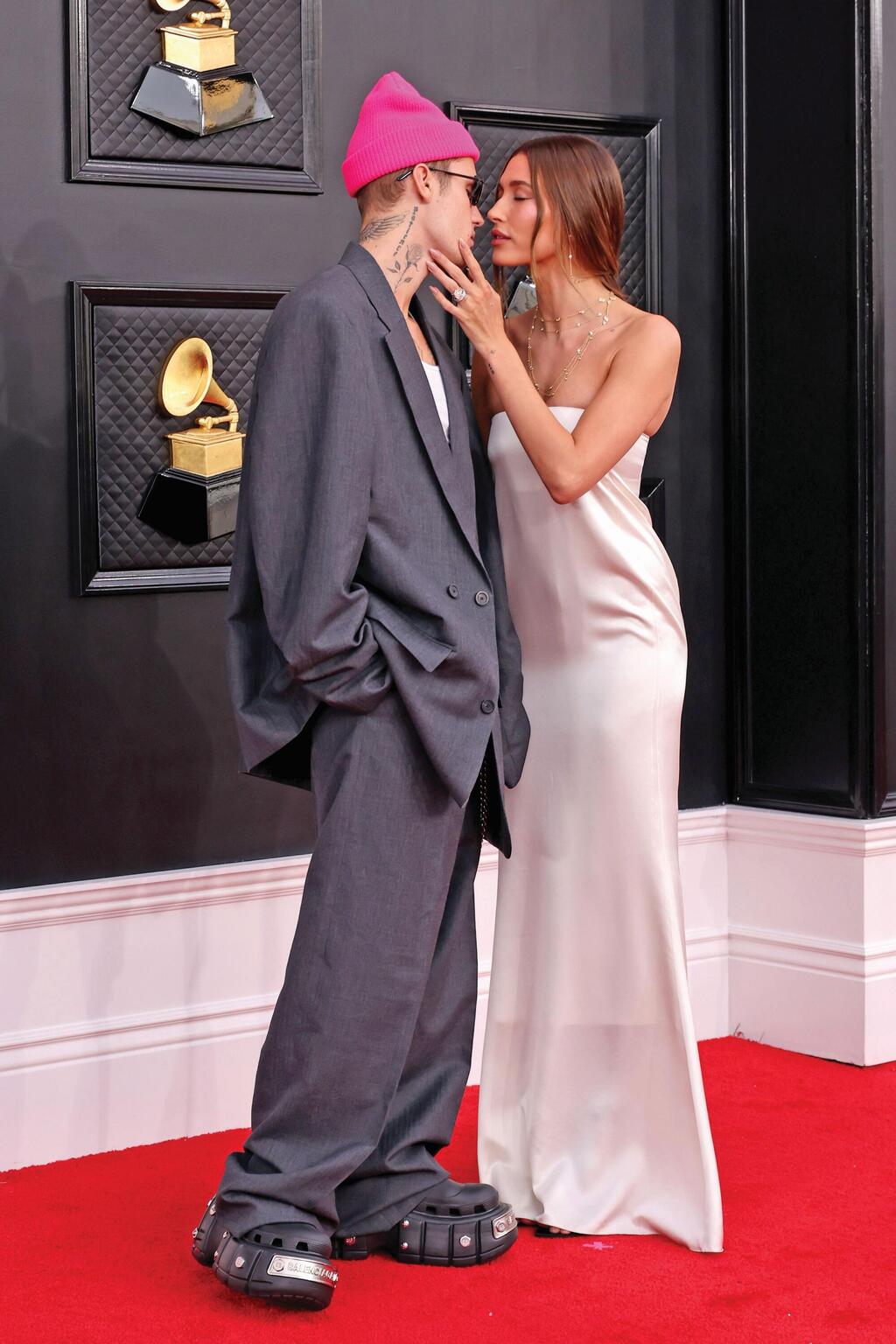 "I gotta go get my rest on so that I can get my face back to where it's supposed to be. I love you guys, thanks for being patient with me. I'm gonna get better."
Bieber said he plans to use the time to rest and relax. He said he's been doing facial exercises to help get his "face back to normal."
Justin, we love your new image as a devoted and caring husband. But a tip from us, you might want to use Yom Kippur to ask for forgiveness from Selena.
No longer yearning to be a tampon: King Charles III
Before we get on our forgiving side, it's important for us to note that we have neither forgotten nor forgiven the emotional abuse that King Charles inflicted on Princess Diana. And now, with that out of the way, we can dedicate a few lines in his favor. Yes, it's painful for us to say.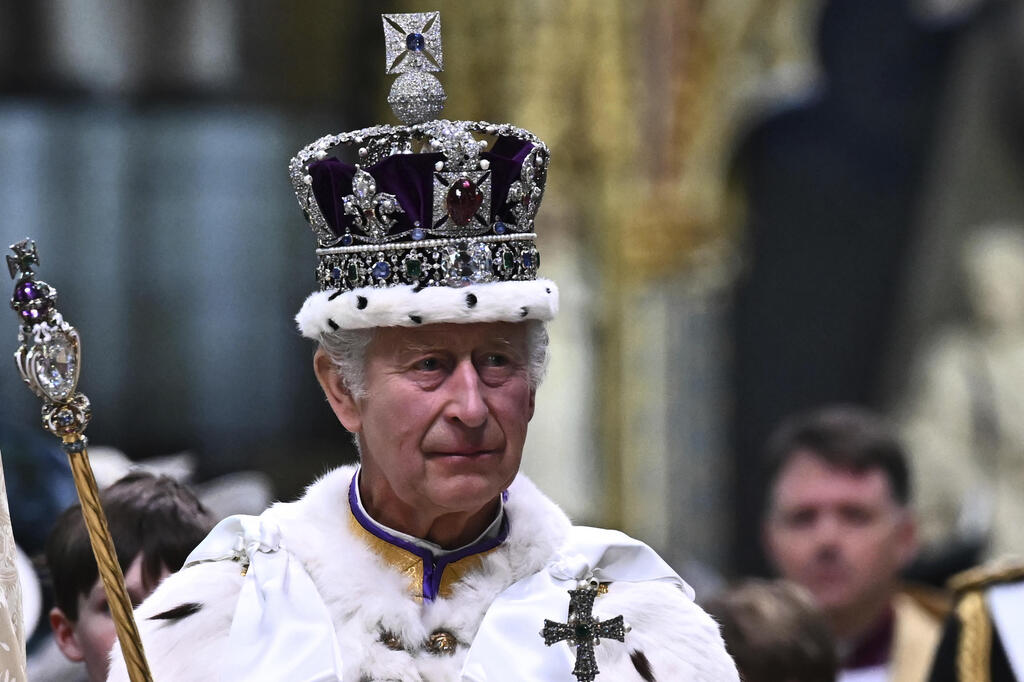 Exactly a year ago, in September 2022, following the death of his mother Queen Elizabeth, Charles shed the title of "the eternal prince" that had been attached to him and was crowned King of England. Along with inheriting the crown came a slew of articles reminding us of Charles's deeds from his youth until that emotional moment (yes, we also played a part in that), and embarrassing things from the king's past surfaced news sites around the world.
From Charles's desire to be a tampon so that he could "more easily reside within Camilla's trousers," to his questionable relationship with the brother of terrorist Osama bin Laden, to his endless cheating on his first wife, Princess Diana. And you know what, yes—even turning his back on his son Prince Harry, despite the fact that it was arguably deserved. But a father is a father.
Okay, we have so many grievances with Charles that for a moment we forgot we're here to acknowledge the positive changes he's undergone, so let's start. Upon ascending to the throne, Charles clarified that he aims to work toward a slimmed-down monarchy, meaning cutting down the number of senior royals and thereby saving taxpayers a considerable amount of money. Granted, the idea is nice, but it hasn't yet been implemented. This is because Charles spent around 100 million pounds on his coronation celebrations.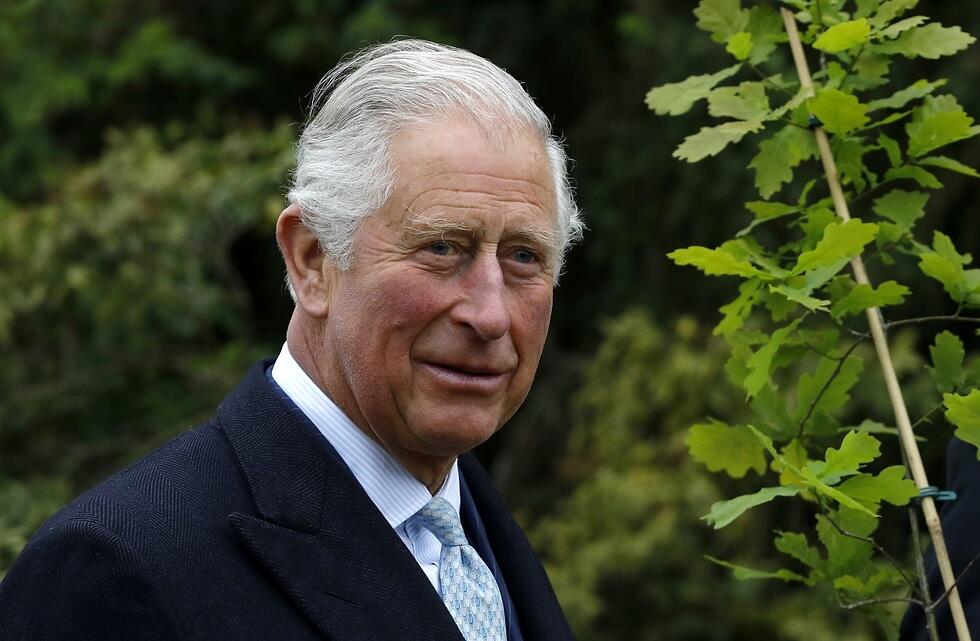 To his credit, it should be said that the coronation drew tourists from around the world, who, according to estimates, brought in over 1 billion pounds to England.
Additionally, although he initially disagreed, Charles chose to honor his father, Prince Philip's wishes, and bestowed upon his younger brother, Prince Edward, and his wife Sophie the titles of Duke and Duchess of Edinburgh—titles considered the most senior aside from the king himself.
To make Charles's transformation truly inspiring, all that remains for him is to try and bridge the gaps with his younger son. If he succeeds, we promise to give him an honorable place on our list of righteous people. We assure you that until then, we'll work on creating such a list.
Trying to be nice: Sarah Jessica Parker
Connoisseurs will agree that one of the most frustrating characters in the series Sex and the City is Carrie Bradshaw, portrayed by actress Sarah Jessica Parker—who turned out to be just as unlikable in real life.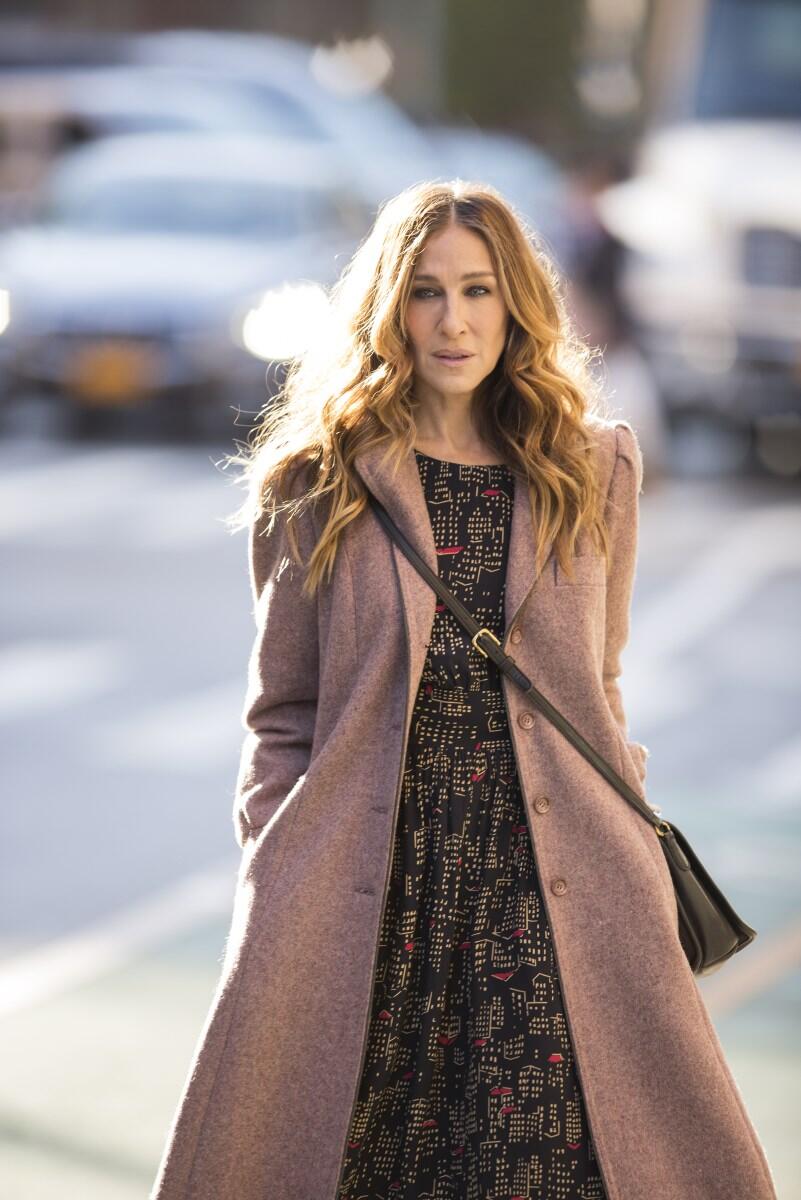 Although we're fully aware of the bad blood between Parker and her co-star Kim Cattrall over the years, it's still hard for us to believe, even during our repeat binge-watching of the series, that the besties we see on-screen are anything but chill in real life.
"I think she could've been nicer, I really think she could have been nicer," Cattrall told Piers Morgan in a 2017 interview. "I don't know what her issue is."
Over the past few years, the show's producers have repeatedly approached Cattrall to recruit her for a third movie and also to try to convince her to join the spin-off series And Just Like That, but she consistently refused.
Eventually, she agreed to appear in a single scene in the second season, and even that was on the condition that she would have no direct encounter with the other girls.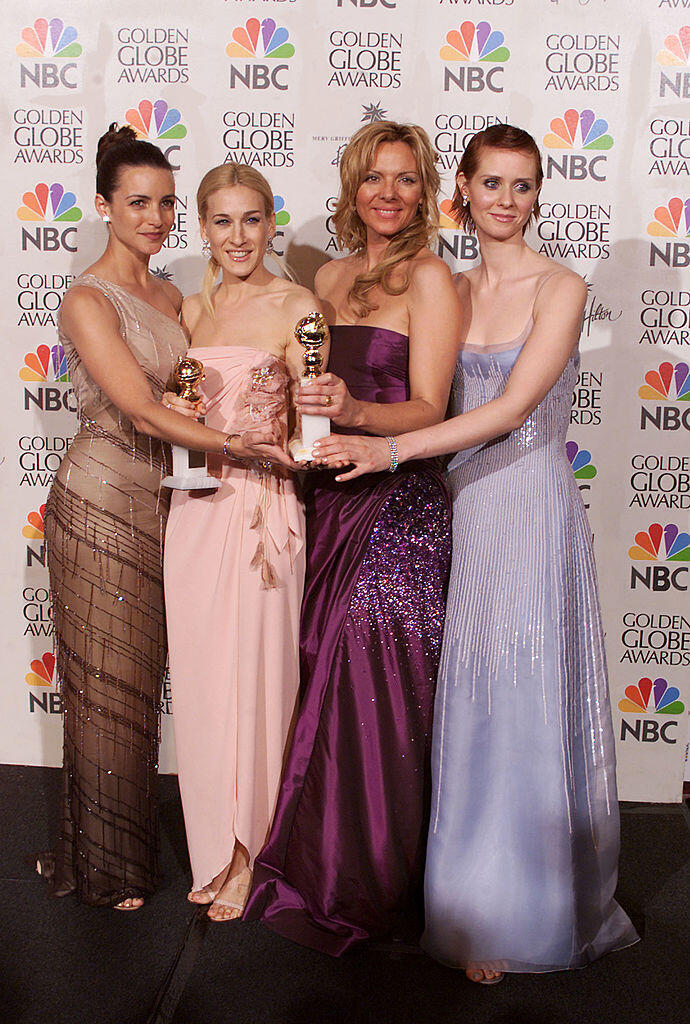 The reason, as mentioned, Cattrall has never tried to hide—it's Sarah Jessica Parker. Despite this, in recent years, it seems that Parker has repeatedly tried to make amends with Cattrall and even offered her condolences after Cattrall's brother passed away, which only angered Kim even more.
"[T]here was no fight; it was completely fabricated, because I actually never responded. And I won't, because she needed to say what she needed to say, and that is her privilege," Parker told People magazine.
"We had this experience and it was amazing, and nothing will ever be like it. We had a connection with an audience, and we had a connection with the city and with this crew, and we got to tell these crazy stories with each other. So I don't want to mess with that. I couldn't imagine anyone else playing that part." To say we're buying into your change of attitude? Not really. But 10 points for effort!