After signing a 5-year contract with the German soccer team Bayern Munich, Israeli goalkeeper Daniel Peretz was officially introduced on Monday in a press conference held by the Bavarian giants.
"I felt great from the moment I touched down," Peretz said. "Everybody is welcoming and made me feel like I'm family. I can't wait to meet both goalkeepers and train with them. Manuel Neuer is my idol. I met him yesterday and it was an amazing experience."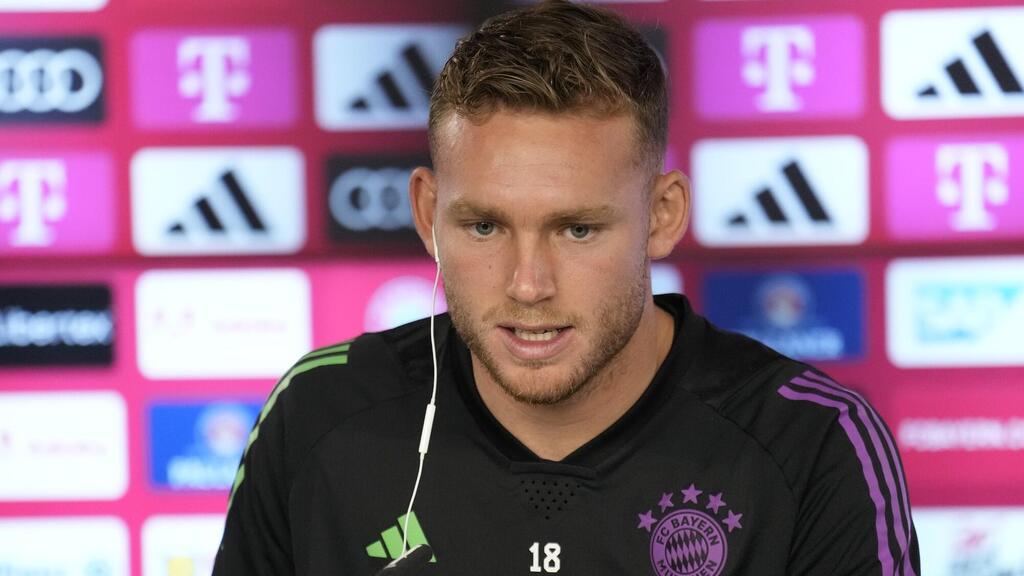 "Obviously I'm a sportsman and I want to compete. That's the nature of the game. I'm going to train the best I can to prove to the coach (Thomas Tuchel) that I can play, and I hope to get the opportunity."
When asked when he first heard of the club's interest in him, he said: "It was during a training session with Maccabi Tel Aviv. My agent came up to me and told me Bayern Munich is interested in me. It was amazing. A dream come true."
He said his conversation with Bayern manager Thomas Touchel was "very warm. He spoke to me and explained what my position would be in terms of goalkeeper rotation."
Regarding his own style of play, Peretz said: "I really love what I do. I think I'm a really active and dynamic goalkeeper. I don't want to say too much other than that. I just want to show it on the field. I'm focused on training. I can't wait to train with the best players in the world and push myself forward. My dad always taught me to remain true to myself, and that's my path."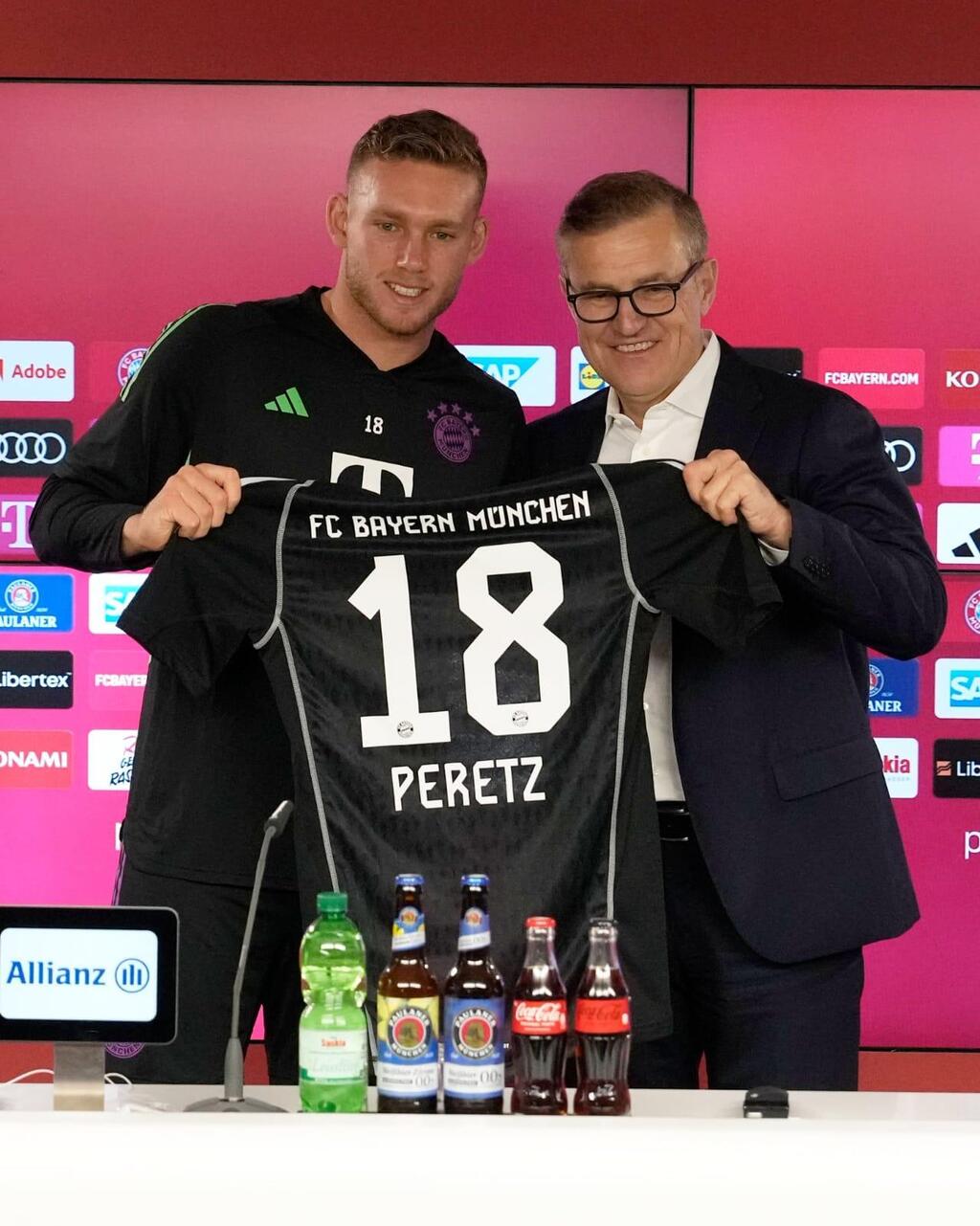 Bayern Munich CEO, Jan-Christian Dreesen, said: "We've waited a long time to find a goalkeeper that suits us, and that's Daniel Peretz. He was great in the U-21 World Cup against Germany, and we're looking forward to seeing him in the Bayern jersey. He's the first Israeli who is signing with us, and everyone knows the
club's Jewish background
. He has talent but that's not enough. Like everything else in life, you need passion, energy and hard work in order to succeed, and that's what we saw in Daniel."
On Sunday, Peretz watched his new team's 3:1 win over Augsburg from the stands and had his first training session on Saturday, but was not included for that game because of his late registration date.
"Daniel Peretz can learn from his idol Manuel Neuer and move up in his career," manager Thomas Tuchel, who won the Champion's League as a manager for Chelsea, said. He has the qualities of a modern goalkeeper. He's brave, active, a great kick from the spot, excellent posture and knows how to maintain a good distance from the defensive line, which is why we wanted him."