The reason? In 1978, at the tender age of 15, Fink created Sabraman — the first Israeli superhero — who shares some striking similarities with Marvel's heroine, first and foremost, their names.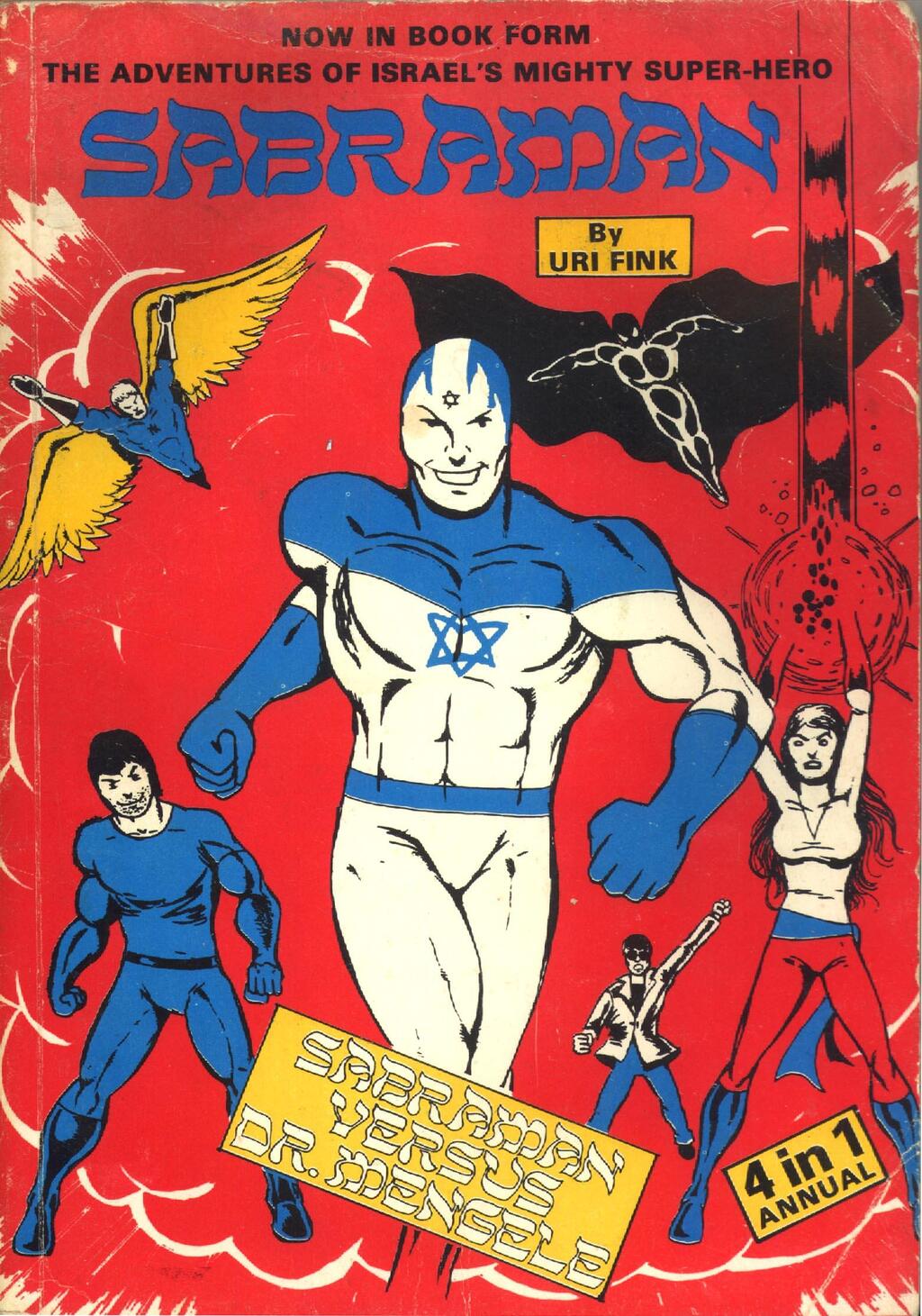 "I'm getting messages from people who know the character, asking what I'm going to do about it, as if they're encouraging me to sue Marvel and make a killing off the whole thing," Fink tells Ynet.
"It's not the first time. It already happened in 1980 when [Marvel] first created the character, two years after Sabraman, but I didn't think it was right to sue them and I still don't think this is appropriate and that I would make anything out of it. It's just a word. You can't copyright a word. Sabra is just a word."
Sabra is a prickly pear cactus that is very common in Israel and has become a colloquial term used to describe native Israelis — rough and tough on the outside but soft and sweet on the inside.
Fink says it is likely the American comic book publisher drew inspiration from his work back in the day.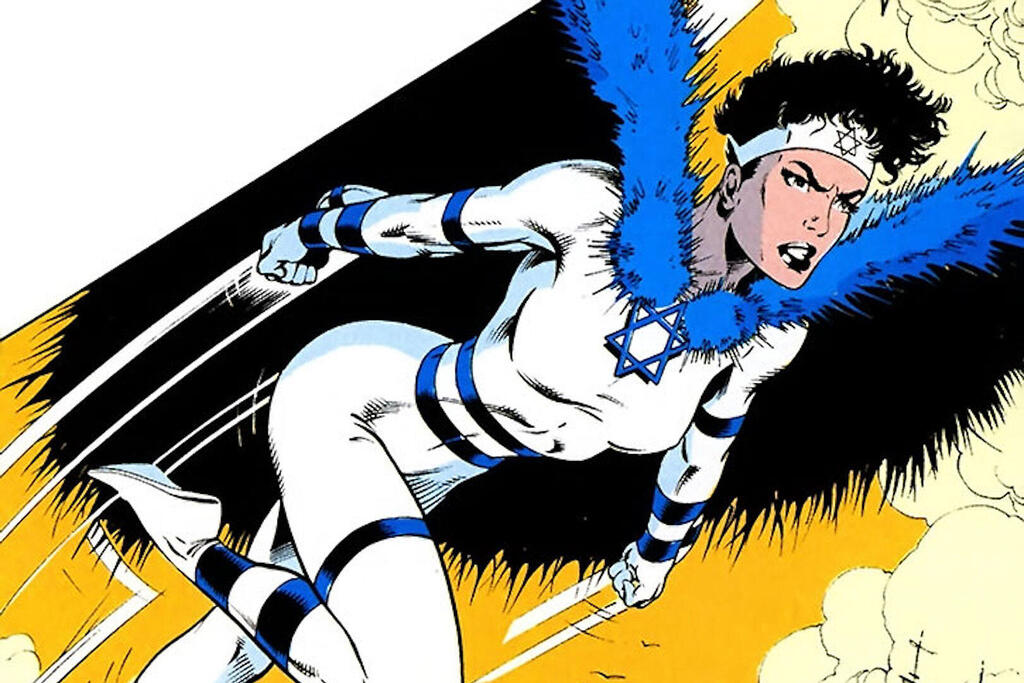 "I do believe they saw Sabraman back in the day. There were articles written about it the world over and I gave interviews to various papers, so it is likely they saw it," he says.
"Many guys in DC and Marvel were Jewish back then and the book made it to the Jewish communities abroad too. The comic was in English, and Jewish American guys dug it, it likely reached them, but it wasn't the most polished comic book in the world."
However, Fink voiced pessimism about how the Israeli character would be portrayed by contemporary comic artists.
"Sabra went on to feature in some stories that weren't very pro-Israel, it was already weird back then. So I don't think this would augur well for how she'd be depicted by Marvel now that they've gone woke," he said, using a term that is popularly used to describe people highly alert to social injustices but is also used by some as a derogatory term for a flavor of contemporary progressive leftist ideology which, among other things, is highly critical of Israel.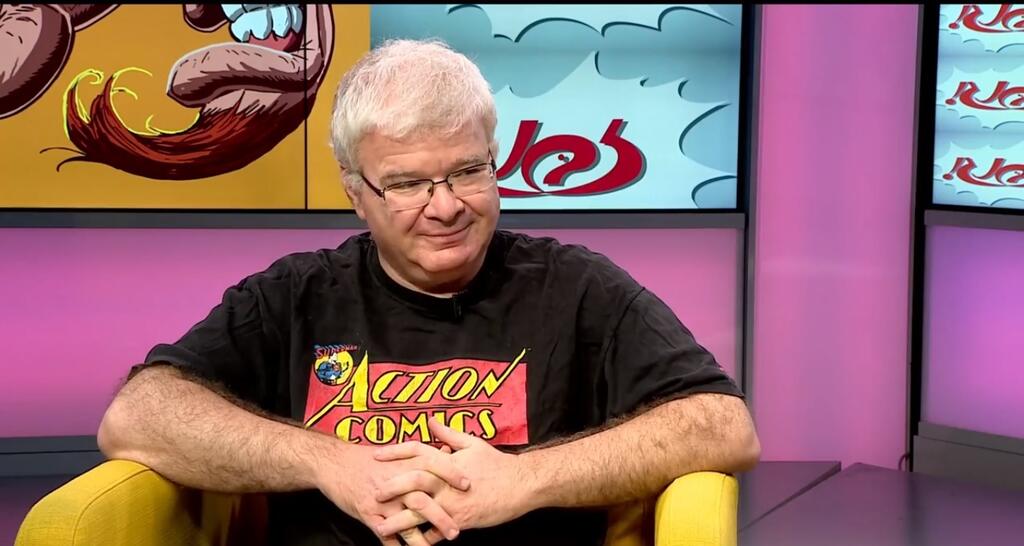 "I don't know what they will do to her there. Let's hope it all goes well."
Fink noted, however, that he would have mounted a legal battle for copyright infringement had he had the resources for it.
"Of course, this is insane. I pushed the publisher to drop it 30 years ago when it was still just Marvel and it was a relatively small company. American, but small. But now, it's Disney, what am I? Crazy? I'm going to pick a fight with them? I'm not going for it, but it would have been nice to at least get a shoutout.
Some fans wrote to me on Facebook it would be nice if I got to make a cameo instead of [late Marvel founder] Stan Lee as some old guy in the background, but I think 'sabra' is just a word. It's like I don't own the rights to the word 'zbeng'," he said, referring to his highly popular Israeli comic series geared toward teenagers.
"There's an anti-lice shampoo called 'Zbeng' and a clothing store in Be'er Sheva called 'Zbeng'. I can't do anything about it, it's a word. You can't copyright a specific word. Even DC and Marvel don't have copyrights to the words 'super' or 'spider' or 'bat', they only have copyrights to the superheroes themselves. In this case, it seems but natural to create an Israeli superhero called 'Sabra'."