From her humble beginnings as a lone 15-year-old protester in front of the Swedish Parliament in 2018, Greta Thunberg's journey has been one of meteoric ascendancy, garnering the title of Time's Woman of the Year in 2019 and amassing nearly 20 million followers across social media platforms. Today, Greta Thunberg stands as an icon within pop culture, embodying a powerful blend of social consciousness and environmental advocacy.
Since the October 7 massacre in the Gaza-border communities, questions have emerged about whether Thunberg holds antisemitic or, at the very least, strongly anti-Israeli views. Her silence regarding the massacre perpetrated by Hamas, coupled with her public displays of support for the Palestinian people across several social media posts, have fueled these speculations.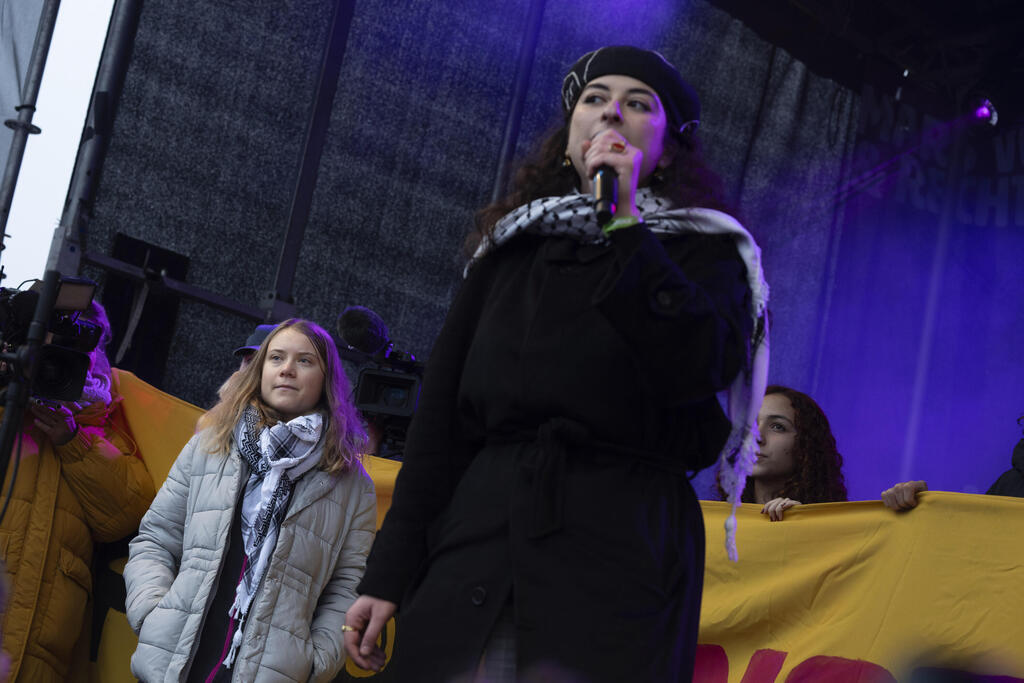 Recently, Thunberg attended an environmental conference in Amsterdam, drawing an audience of approximately 85,000 attendees, with millions more tuning in to the live online broadcast. During her address, she diverged from environmental issues to discuss Palestine and Israel. An activist interrupted her, urging her to focus solely on environmental concerns. Undeterred, Thunberg returned to the stage, wearing a keffiyeh around her neck, and boldly declared to the cheering crowd: "There is no environmental justice on occupied lands."
Following Thunberg's departure from the stage, her position was swiftly filled by Sara Rachdan, a Palestinian doctoral student hailing from Amsterdam. Rachdan openly declared that "my people are undergoing genocide by Israel," making her perspective public. As more information emerges, additional details regarding Thunberg's close friendship with Rachdan have surfaced.
Rachdan's Instagram account reveals her elation over the actions of Hamas on October 7, with no condemnation expressed for the massacre of Jews. Celebrating the perceived liberation of Palestinians, she joyfully shares her support for the resistance, urging her followers to do the same. Notably, her profile biography contains the line "From the river to the sea, Palestine will be free," which calls for the practical annihilation of Israel. This sentiment has recently been deemed illegal by Germany's Interior Ministry.
In a separate post, Rachdan shares an image juxtaposing Benjamin Netanyahu alongside Adolf Hitler, drawing a comparison between the Holocaust and the shelling of Gaza. Furthermore, she diminishes the significance of the Holocaust and downplays antisemitism in subsequent posts. Troublingly, she promotes terrorism, featuring a photo of Leila Khaled, a plane-hijacking terrorist from the 1970s, whom she refers to as "a source of inspiration."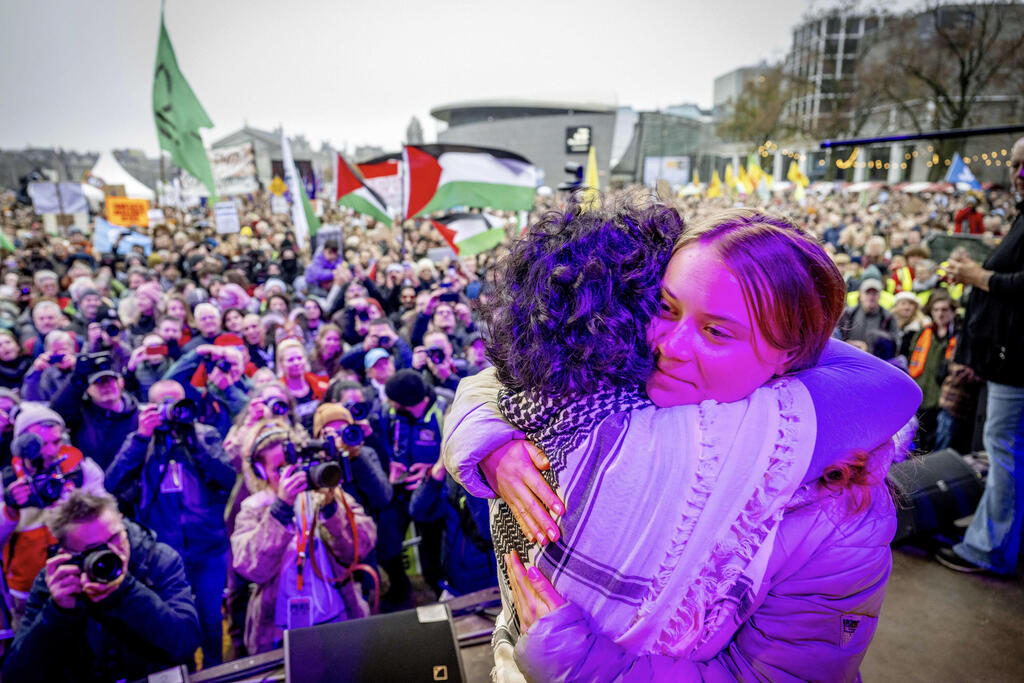 It is important to note that Thunberg's recent actions concerning the conflict have faced substantial criticism within her organization. Numerous branches across the globe have expressed their disagreement with her statements, and the German branch has even decided to sever ties with her environmental organization of "Fridays for Future."