Those who stroll in Tel Aviv's Yarkon Park or nearby neighborhoods have certainly come across golden jackals disappearing into the bushes or heard their howls at nightfall. Jackals have been living amongst us in Israel for many years and are thriving in urban environments. Now, a new study conducted in the Golan Heights reveals that they are even closer to us than we thought.
The recent Israeli study, published in the Scientific Reports journal, reveals initial evidence of domestication that jackals undergo in Israel.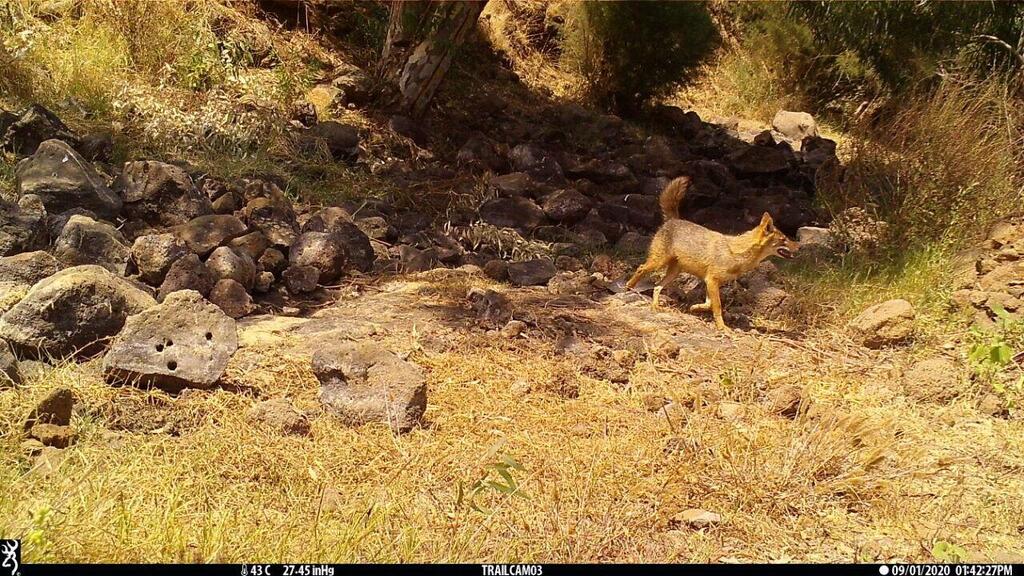 The findings of the study, conducted at the Shamir Research Institute in Katzrin by Ph.D. student Ayelet Barash from the School of Zoology at Tel Aviv University, astonished researchers. The jackal, which was found near Natur in the Golan Heights, was initially thought of being a mix between a jackal and a dog because of its domesticated qualities. but, comprehensive genetic and morphological tests revealed that it is a purebred golden jackal.
This is the first report of its kind regarding an animal that appears to be a hybrid but is not the result of hybridization between a wild animal and a domesticated one. "This is a scientific breakthrough, both locally and internationally," said Dr. Yaron Dekel from the Shamir Research Institute and the University of Haifa, who supervised the study together with Prof. Tamar Dayan, the chairperson of the Steinhardt Museum of Natural History at Tel Aviv University.
"The findings left us speechless. Does the process of domestication continue after thousands of years? Genetic, evolutionary, and ecological research will continue to branch out, allowing us to learn more about this phenomenon. We are just at the beginning of the journey."
The research was made possible thanks to the close collaboration of Barash and Ph.D. student Shlomo Preiss-Bloom, who were both members of the laboratory at the Steinhardt Museum of Natural History and Tel Aviv University. Preiss-Bloom, who was studying wolves in the Golan Heights, noticed something very peculiar during his research collection.
"I conducted a camera survey in the Golan Heights to understand the activity of wolves in the area," he explained. "In the second part of my doctoral research, I am examining how wolves affect other species, including jackals, wild boars, gazelles, and more." Out of the million photos captured by the cameras in the area, "I identified about 40 intriguing jackal photos and sent them to Ayelet on WhatsApp."
Ayelet was intrigued and decided to investigate the matter. "Shlomo noticed various colorful jackals and one of them had an upward-curled tail," she recounts. "These are signs of domestication. But we thought they were signs of hybrid jackals, mixed with dogs." The researchers took a sample from one of the jackals, which they named Jackie, for DNA analysis, and compared it to other jackals. It was discovered that Jackie was purebred.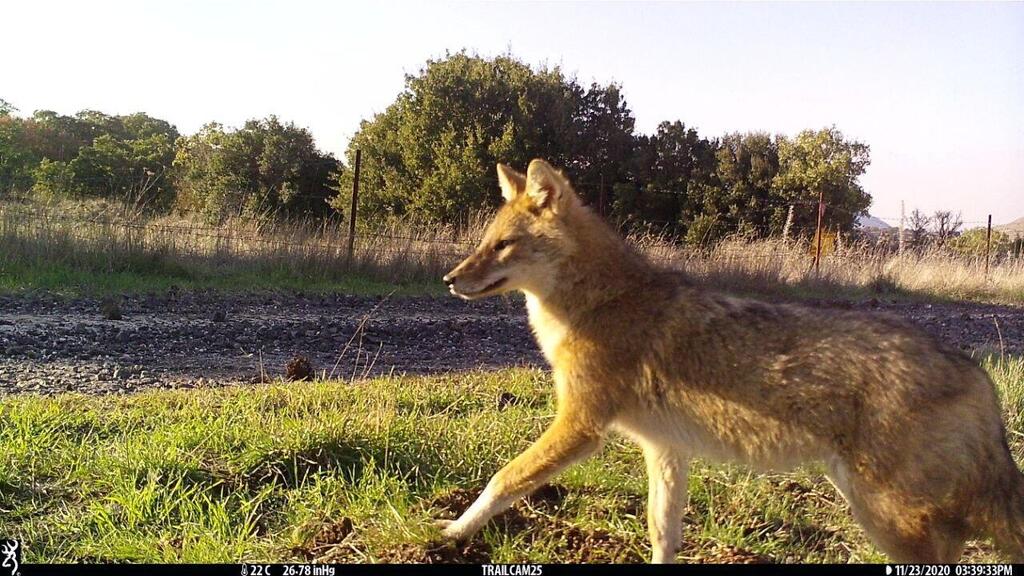 "We conducted extensive genetic tests on Jackie and sent samples to an Italian research group to be tested six generations back," Ayelet explained. "And he is 100% jackal. We also examined mutations in fur color genes because he had really unusual colors, and it is known that fur color is the primary sign of domestication." A scan of the skull also revealed that it matched the skulls of other jackals.
Jackie is likely the first documented case of natural animal domestication in thousands of years. The Land of Israel, including the Golan Heights, as well as the entire Middle East and the fertile Sahara region, is where plant and animal domestication began. Therefore, the findings of the research conducted on the jackal population in the Golan Heights are so exciting - we may be witnessing another point of domestication.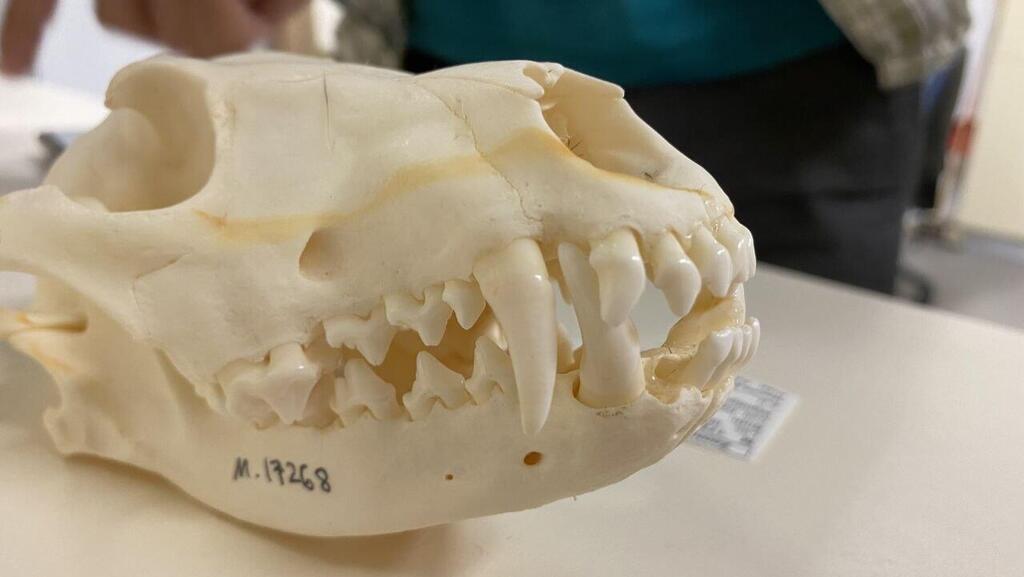 The number of jackals in the Golan Heights and throughout Israel has been increasing year after year. These conditions resemble the stages of dog domestication around 15,000 years ago: in the human environment, waste was created that attracted wolves, which became less fearful of humans and gradually lost the characteristics necessary for hunting and survival, such as large muscle mass, large and developed jaws, and uniform color. This marked the beginning of the self-domestication process until they became the dogs we know today.
Barash emphasized that it may be too soon to jump to conclusions: "It's not that tomorrow there will be dogs that originated from jackals. It's a process that takes thousands of years, but maybe someday we'll be able to say there are dog breeds that originated from jackals. After the research was published, they sent me a video showing a jackal playing with a frisbee (at the top of the article). - He patiently waited to snatch the frisbee.
The fact that the jackals wander around Hayarkon Park, near people, implies that it's only a matter of time before they become domesticated. That's how it is with all animals living alongside humans. And it's a bit depressing. With the increasing human population on Earth, we see fewer and fewer species that cannot adapt and more that can. This will significantly reduce species diversity."
At Barash's request, if you encounter a jackal with unusual characteristics, such as multi-colored fur, exceptionally long fur, or fur with white spots, please send photos and the exact location to the email ayelet.barash@gmail.com. In addition, anyone interested in assisting in the promotion of the research is invited to contact the Shamir Research Institute at office@gri.org.il.