Some unusual visitors have been spotted on several Israeli beaches: Eastern winds have brought thousands of weevil beetles to the Israeli shoreline, and they have begun to reproduce in their new habitat.
Rita Ram, who documented the weevils on HaBonim Beach, has learned more about the beached beetles.
"When they feel threatened, they jump on their backs. These are harmless beetles. We turned to the Nature and Parks Authority who explained to us that this is the first time they have come here," she said.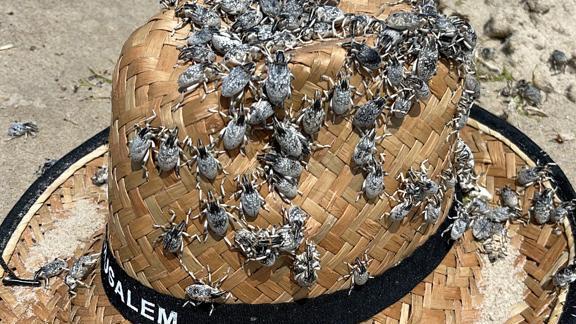 Dotan Rotem, an open-space ecologist at the Nature and Parks Authority, explained that weevils are foraging insects, known for the unique shape of their snout, which is elongated and has small organs at the end that are used for drilling.
Rotem added that the beetles' sensors are located between the head and the tip of their snout, and help them have a sense of space.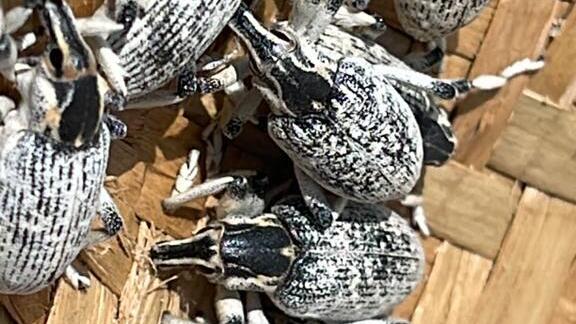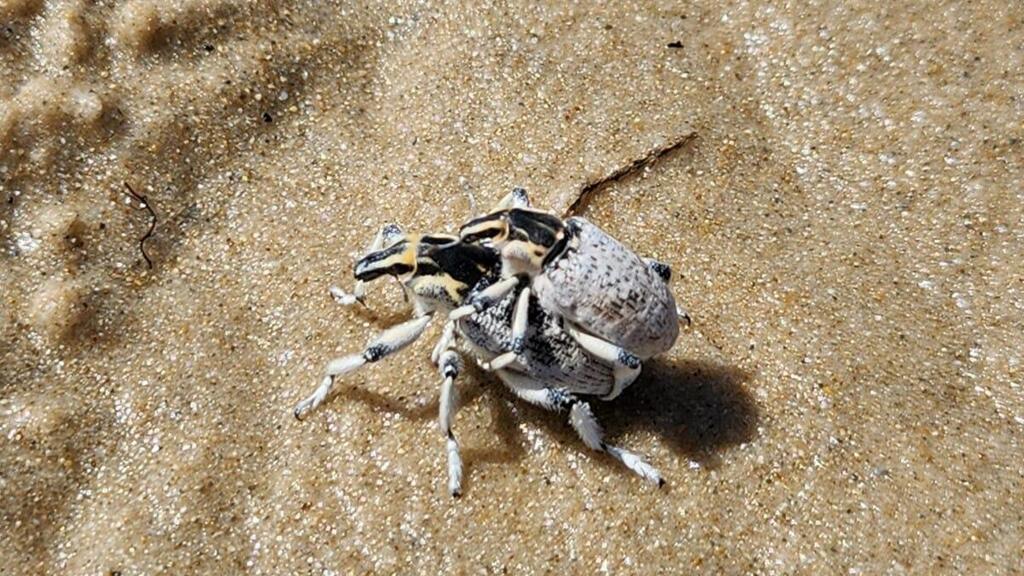 "Most weevil species are herbivores and feed on seeds or other plant parts. The snouts are used to drill into seeds, and thus this species is considered a serious pest in agriculture and produce barns," he explained.
Rotem pointed out that the palm weevil already affects trees in Israel.
"Another weevil that is an invasive species that harms palm trees. The limbs on its mouth are used to drill at the top of the soft palm tree, where the eggs are laid and larvae burrow and feed until the whole crown of the tree can be affected and the tree dies," he said.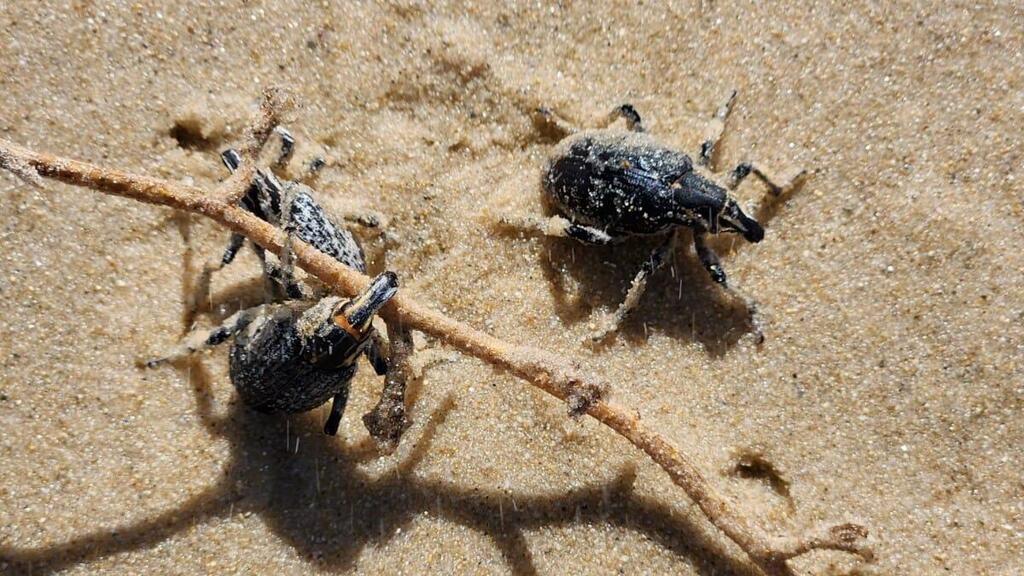 However, such insects may offer some benefits as well.
"The Israel Nature and Parks Authority, along with Tel Aviv University, is trying to combat the invasive species of the Acacia Saligna tree by using a unique beetle that feeds on the tree's seeds," said Rotem. "By doing so, we hope to reduce its spread to natural areas in the future."