The green sea turtle named Coral, which laid eggs seven times in one year near the southern city of Eilat and broke a record for the number of
sea turtle eggs
laid in Israel, was spotted by a Nature and Parks Authority marine inspector after a three-year absence.
"I was happy to see Coral again. Three years ago, six out of the seven nests belonging to Coral were destroyed due to an extreme storm that hit Eilat. Only one nest survived, and the hatchlings were successfully released to the sea by the Nature and Parks Authority staff in charge of the coral reef," said Omri Umasi, the inspector who documented Coral's arrival.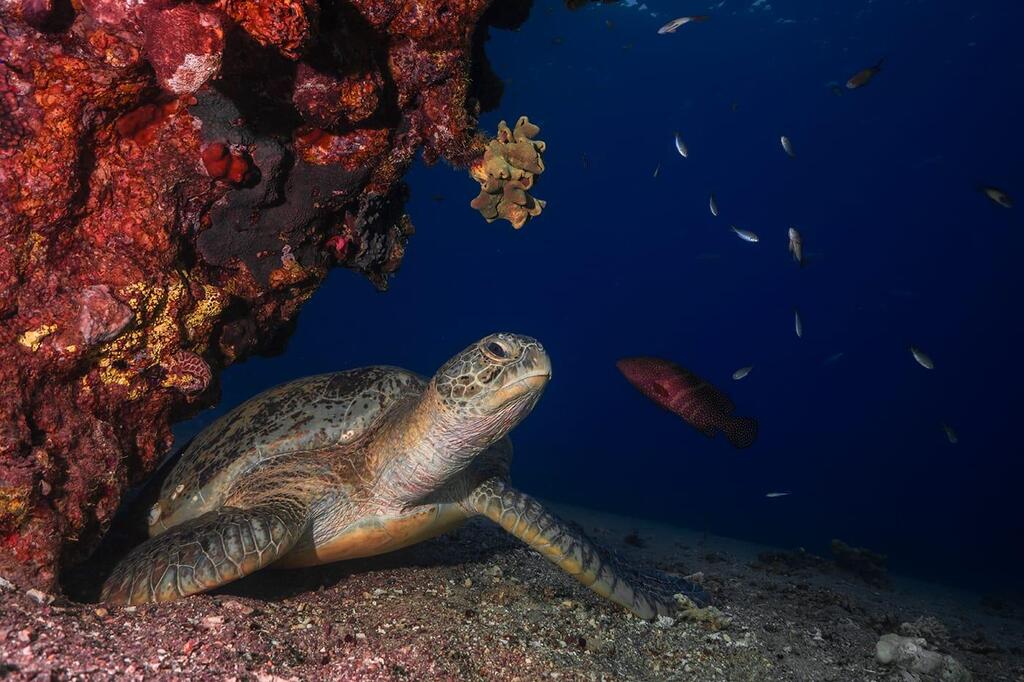 Estimates say that Coral arrived at Israel's shores from the Indian Ocean, where a large population of green sea turtles can be found in Seychelles, Zanzibar, Comoros and possibly the Persian Gulf. Out of Coral's first nest in Israel, which contained 113 eggs, dozens of hatchlings were born and safely released to the sea.
Dr. Yaniv Levy, director of the Nature and Parks Authority's Israeli Sea Turtle Rescue Center, explained that "green sea turtles lay eggs two to six times during the nesting season, while loggerhead sea turtles usually lay eggs once to five times per season. On average, a sea turtle lays between 50 to 140 eggs."
The authority noted that Coral has also become a record holder for the number of eggs she laid, with an estimated 800 eggs belonging to her.
While there is continuous documentation of green and loggerhead sea turtles nesting in the Mediterranean Sea, there has been sporadic documentation of them in Eilat, with only a few instances in the past decade, in 2007, 2009 and 2015.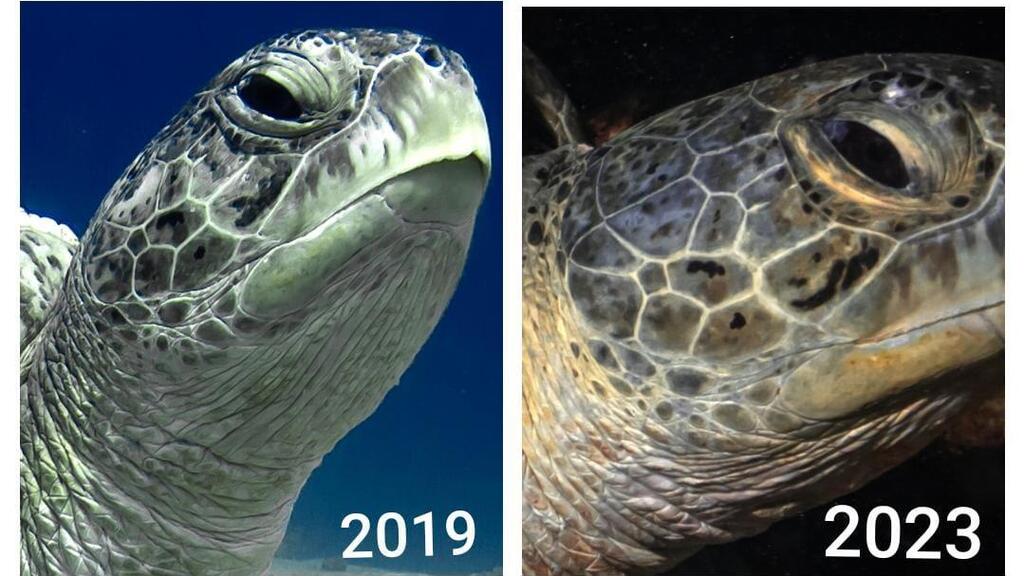 Coral was tagged after her last nesting in the area, but it appears that the tag fell off or was removed in Saudi Arabia's Jeddah area a few months later.
The Nature and Parks Authority added: "We're now in the sea turtles' nesting season in Eilat, so it is important not to disturb them when they come ashore. Do not approach them, make loud noises, or use a flash while taking photos."
The authority explained that disturbing the turtles during the process of coming ashore and digging a nest may cause them to flee to the sea before laying eggs. This could result in the inevitable egg-laying in the sea, leading to the death of dozens of potential hatchlings.
"It's important to remember that when the turtle is on the shore, it's about to lay its eggs and should not be returned to the water. People sometimes get confused and try to help, thinking the turtle is stuck, but do not approach it," Umasi clarified.