IDF Paratrooper Lt. Roey Nahari, 23, made the ultimate sacrifice during the fierce battles in the Gaza border town of Kfar Aza. His death, though, became a ray of hope for five Israelis who received his donated organs. In a poignant eulogy, his mother, Iris, talked about Roey's final gift. "We knew Roey would want to donate his organs to save others; Despite the immense challenge, despite the hardship, we chose to honor his wish. May his memory be a blessed one."
Roey, who was gravely injured on Tuesday, was admitted to Soroka Medical Center. Despite the tireless efforts of medical professionals, he was tragically declared brain dead. In an extraordinary display of compassion, his mourning family chose to donate his organs, providing a lifeline to those in desperate need.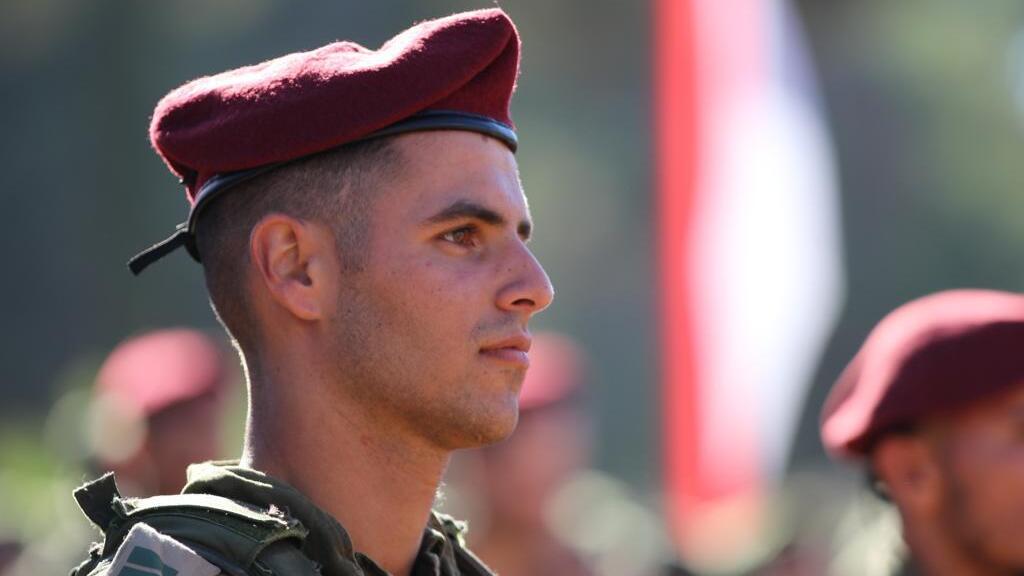 Due to the continuous influx of casualties overwhelming Soroka's operating rooms, Roey was airlifted to Beilinson Hospital in order to harvest his organs.
His heart was transplanted into a 63-year-old man at the Sheba Medical Center in Tel Hashomer. His lungs were a lifeline to a 72-year-old man at Beilenson, and his liver gave a second chance to a 44-year-old woman also at Beilinson. His kidney and pancreas were donated to a 29-year-old woman at Ichilov Hospital, and another kidney was donated to a 61-year-old woman at Hadassah Hospital, in life-saving transplant procedures.
Roey's mother wrote in his obituary that her son "served as an officer in the paratrooper brigade, specifically in the 202 battalion. He courageously gave his life on Monday while participating in the rescue and defense of Kfar Aza. Roey was not only a respected officer but also had a beautiful soul, marked by bravery and kindness. He grew up in Moshav Ora in a family of six, with his mother, Iris; father, Ronen, and brothers Bar, Rotem, and Omer. Roey leaves behind a twin brother who served alongside him in the paratrooper brigade, as well as two younger brothers."
"Roey was a committed student at Boyer School, recognized for his academic excellence and beloved by his friends. His passion for basketball was unparalleled. Despite a sports injury, his unyielding determination drove him to enlist in the army as a combat soldier. Following surgery and a year of rehabilitation, he proudly joined the paratrooper brigade. We were certain that Roey would wish to donate his organs to save others. Although accepting this decision was incredibly challenging, we chose to honor his wish. Roey was not only a cherished son but also the very bedrock of his family. May his memory be blessed".
Doctor: 'We embraced, crying without a single word'
Dr. Amit Frankel, a senior physician in Soroka's general intensive care department, recalled how he tried to save the soldier's life.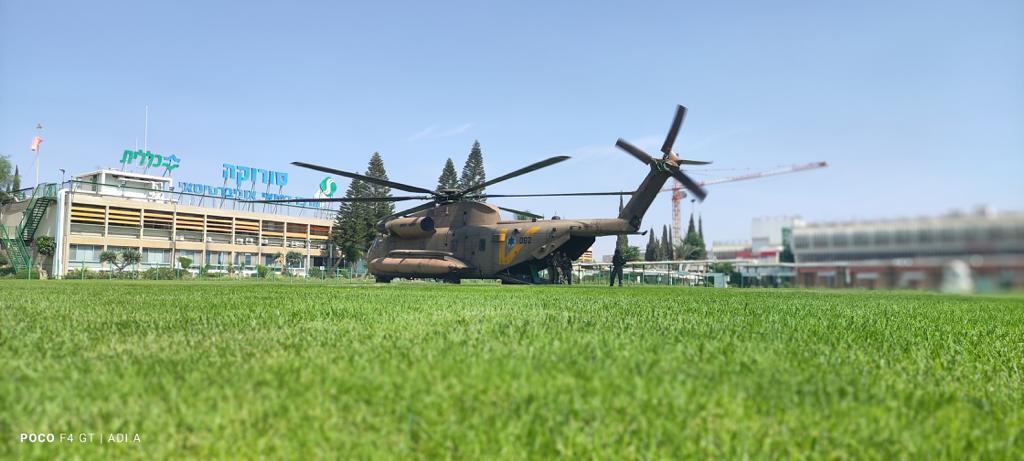 "Roey arrived at Soroka Medical Center and was immediately taken to the trauma room, where I first treated him. He underwent acritical surgery for a severe upper-body injury and survived the operation. However, he was later transferred to the general intensive care unit in an extremely serious condition, sedated, and placed on a ventilator," Frankel said.
"After many sleepless hours and tending to dozens of wounded patients, I couldn't help but notice his extraordinary family surrounding his bed. Warm, quiet, pleasant people. Amid their pain, they faced the heartbreaking news I had to share with them. Roey's twin brother, a fellow soldier in a dusty uniform, clung to his brother's bedside, desperately seeking a glimmer of hope," he added.
"Another day passes, and with a heavy heart, I must deliver the most heart-wrenching news. In an intimate, brief and straightforward conversation, devoid of any pretense, I shattered the family's world. His twin brother, his eyes fixed on me, spoke with a resolute yet trembling voice. He conveyed, on behalf of the entire family, their wish to donate his organs and give others a chance at life," the doctor recalled.
"We embraced, shedding tears without uttering a single word. It was my privilege to care for the departed Roey. I had the honor of acquainting myself with his noble family. May his memory be a blessing."
Professor Yael Peled, the medical director of the heart transplant unit at Sheba Medical Center, recalled how "the heart transplant here at Sheba was marked by heartbreak and tears. Amid the profound pain and loss we are collectively enduring, a courageous young man sacrificed his life protecting us, our citizens, and our nation – even in death, he saved five more lives. We are committed to preserving his extraordinary legacy for years to come. In the face of extreme adversity, the late Roey Nahari and his family inspired hope in us all. His kindness not only saved lives but also reminded us of the innate goodness, nobility, generosity, and love within humanity. May he rest in peace."
"In these challenging times, amid the grief, we persist in caring for our patients, irrespective of their religion, race, gender or faith, battling fiercely for their lives amid this devastating ordeal. Right now, the teams at Sheba are gearing up to rescue yet another life, thanks to a valuable heart donation," Peled said.