The international movement "Fridays for Future" (FFF) supported a call for a general strike as an expression of solidarity with Gaza on Friday. In the post, which has already been deleted from social media, it was claimed that people are being brainwashed by the Western media to support Israel.
Luisa Neubauer, the leader of the movement in Germany, said last Friday that she did not know in advance about the post and that the international movement does not speak on behalf of the local autonomous branches. "No, we do not agree with the content," Neubauer clarified, after condemning the "unprecedented Hamas terror against Israel."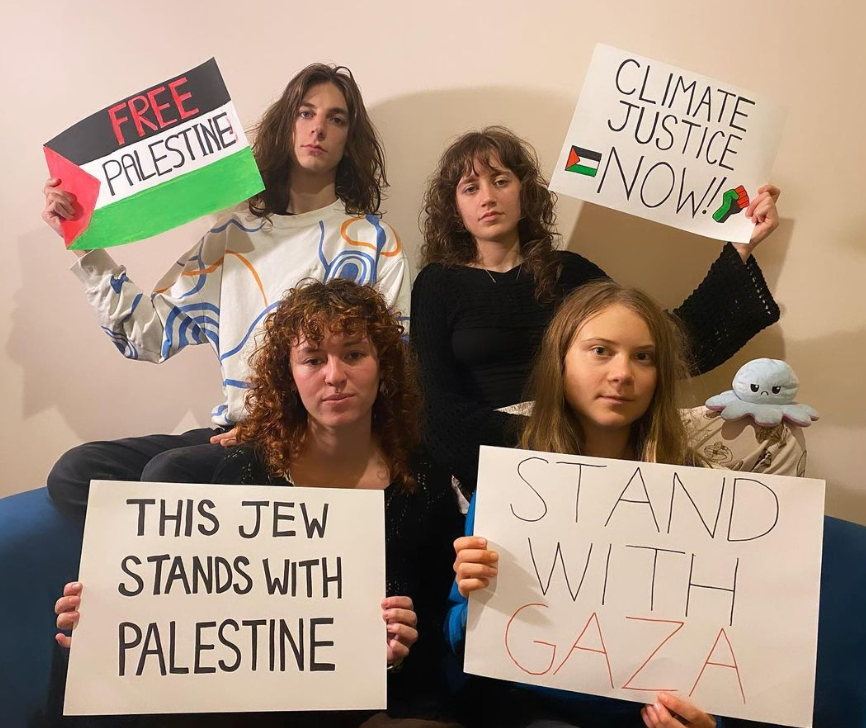 Activists in Germany, Austria and even in Sweden disavow the photo Thunberg posted on October 20, in which her group appears carrying signs expressing support for Palestine and ignoring the massacre committed by Hamas on October 7. This is when a blue octopus, which can be interpreted as an antisemitic symbol, appears in the picture.
Thunberg deleted the photo after six hours and re-uploaded it without the octopus toy, claiming that she did not know it was an anti-Semitic symbol but "a tool often used by autistic people as a way to communicate their feelings".
The pressures on the German branch to leave the FFF organization increased when the President of the Central Council of Jews in Germany, Josef Schuster, suggested that they "Luisa Neubauer and 'Fridays For Future' Germany to really decouple, change the name of the organization and break off all contacts with 'Fridays For Future International'".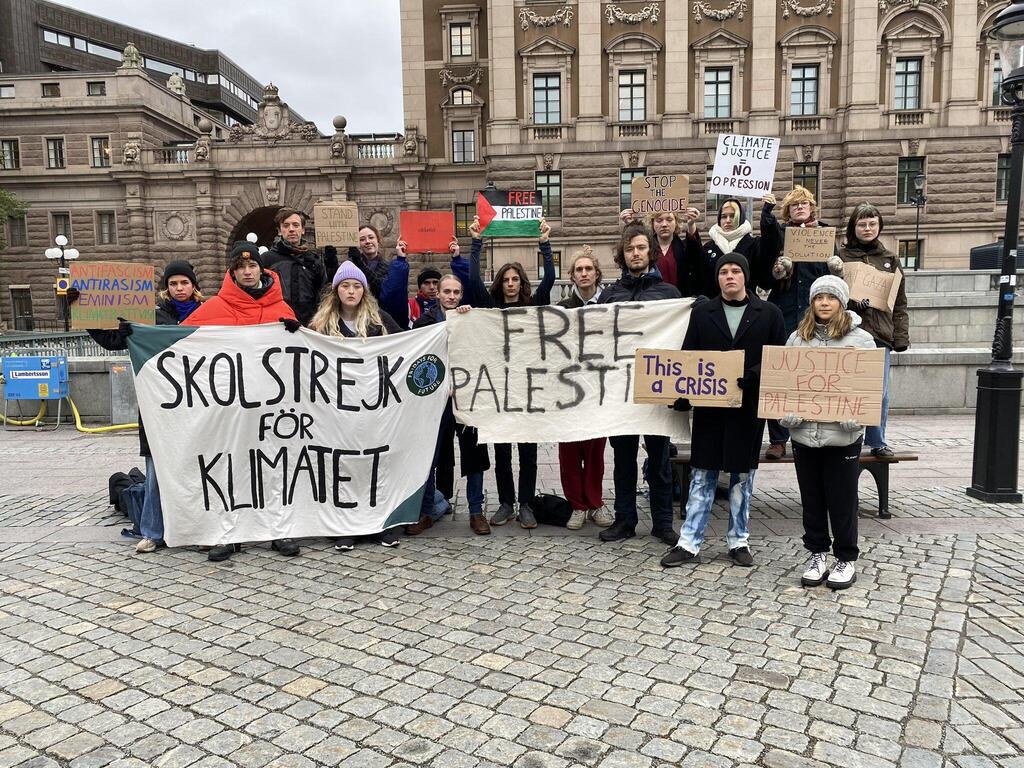 Marcel Emmerich, a leading Green MP, has said that the international FFF organization is "spreading the worst kind of anti-Semitic conspiracy theories, that one can only feel ill".
The Austrian branch of the organization as well as the Swedish branch expressed concern and condemned any form of antisemitism which the international movement showed.
However, not everyone in the movement agrees. Germany FFF spokeswoman Elisa Bas tweeted on her private account that there is "an atmosphere of pogrom against Palestinians in Germany" and protested against silencing those who want to talk about the genocide.
Usually, the global movement enjoys the consensus of saving the planet, but now finds itself torn from the inside on an issue that many of its supporters do not understand and certainly has nothing to do with the environment.
First published: 07:35, 11.01.23