"The world needs to speak up and call for an immediate cease-fire, justice and freedom for Palestinians and all civilians affected," Thunberg wrote in a post on X.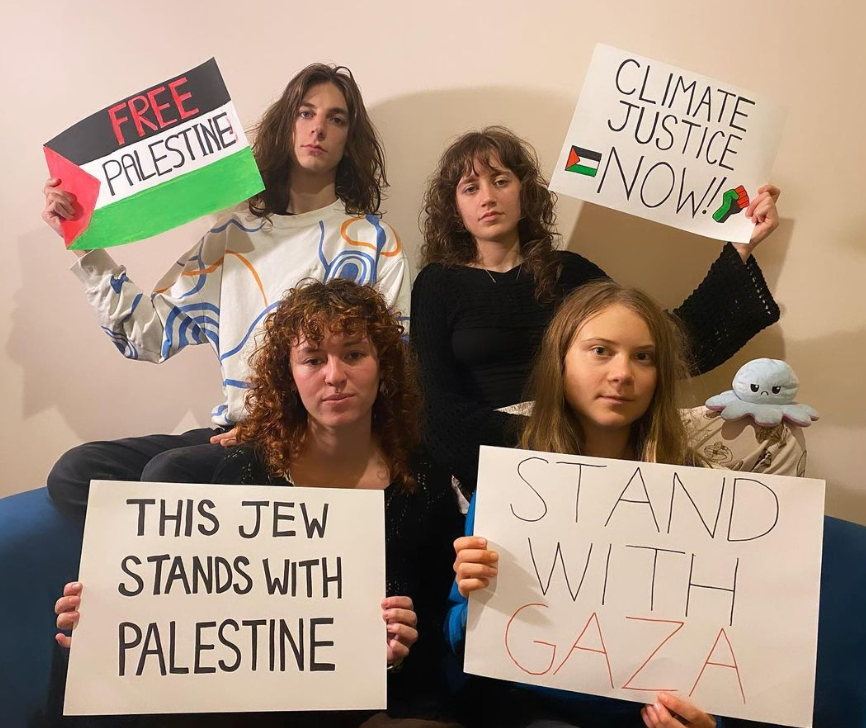 Thunberg deleted her post shortly thereafter and then re-uploaded it. The reason? Not her support for a deadly terrorist organization that has killed women, children and even infants, but because the original photo she posted featured a stuffed octopus puppet.
The image of the octopus as an antisemitic trope has been used in various forms of propaganda, primarily during the early to mid-20th century. The image generally depicts a large octopus with a distinctly Jewish face or features, its tentacles encircling or ensnaring symbols of global power, wealth or territory.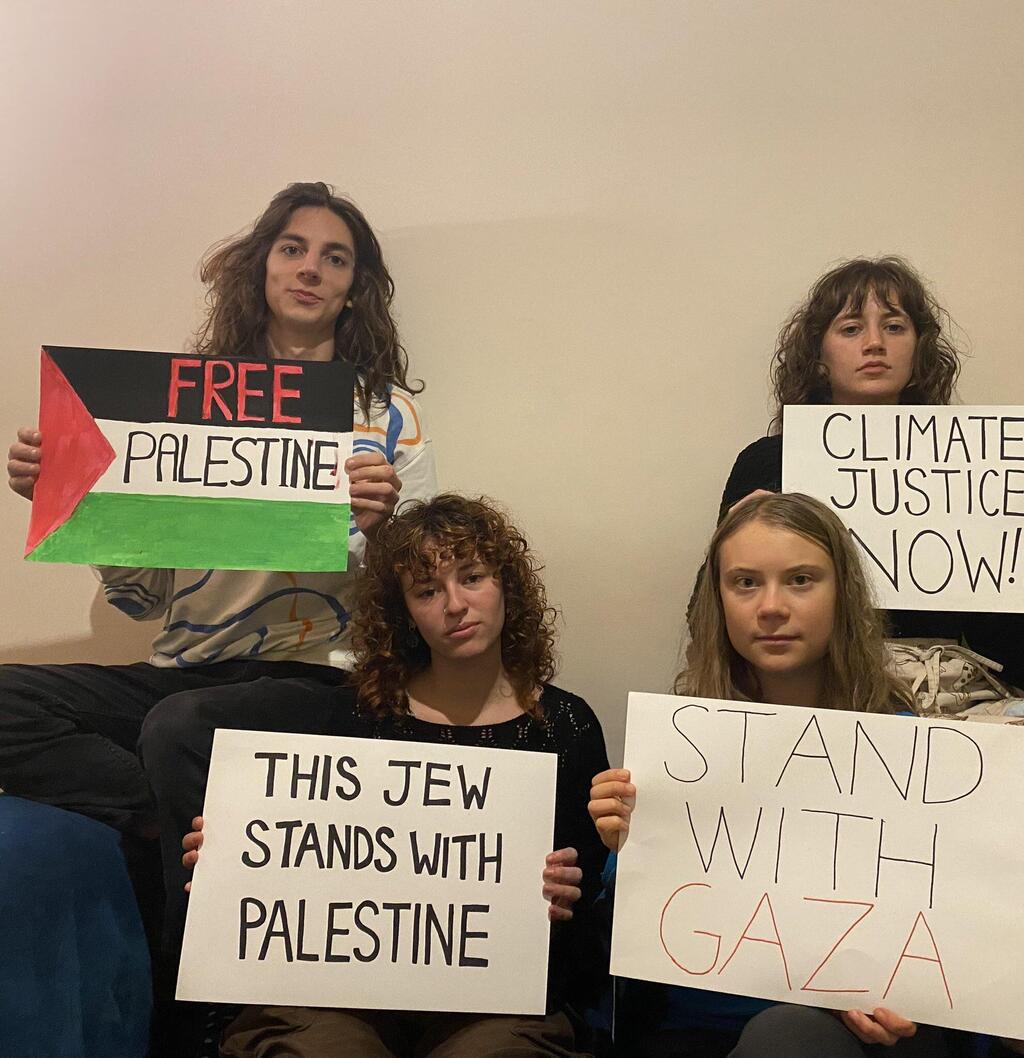 The climate activist clarified that she did not want to be perceived as antisemitic. "It has come to my knowledge that the stuffed animal shown in my earlier post can be interpreted as a symbol for antisemitism, which I was completely unaware of. The toy in the picture is a tool often used by autistic people as a way to communicate feelings," she wrote in her later post.
"We are of course against any type of discrimination, and condemn antisemitism in all forms and shapes. This is non-negotiable. That is why I deleted the last post."
Israeli netizens scolded Thunberg, claiming that her post amounted to support of terrorist organization Hamas. One user commented, "Autistic children have been murdered by Hamas and were marked as legitimate military targets, simply because they were Jewish. Your failure to recognize this fact is proof of your antisemitism, not your silly puppet." Carmela Dan and her 13-year-old autistic granddaughter, Noya, were
murdered by Hamas terrorists in Kibbutz Nir Oz
.
Another user wrote, "As someone who criticizes leaders for their lack of education on climate change, I'm deeply disappointed that you chose to speak on a topic you know nothing about, while you sit safely in your home in Sweden. With one tweet, you diminished all the hard and wonderful work you've done for climate justice by voicing your opinion on subjects you are uninformed about."
Other users simply wrote, "Greta Thunberg supports ISIS." Rock Mada, however, "reassured" her about the post regarding the plush toy, stating, "It's okay, your tweet is antisemitic enough as it is."
An account run by the Foreign Ministry, which has over 1.4 million followers worldwide, also addressed Thunberg's anti-Israel tweet. "Hamas doesn't use sustainable materials for their rockets which have BUTCHERED innocent Israelis. The victims of the Hamas massacre could have been your friends. Speak up."